Here are 7 Bible verses that can help us deal with today's troubles and those that may come tomorrow.
Second Peter 2:9
Today, it seems like there's nothing but bad news. There is so much bad news out there that you'd think nothing ever good happened. When it feels like you can't take any more trouble, remember the Apostle Peter's admonishment that "the Lord knows how to rescue the godly from trials, and to keep the unrighteous under punishment until the day of judgment" (2 Pet 2:9). We may not know how to rescue ourselves from these troubles, or even to get through the day, but the Lord God knows how to get us through these trials…even those we've not encountered yet.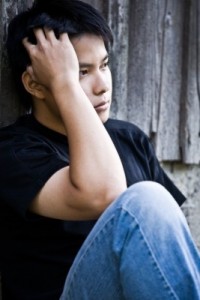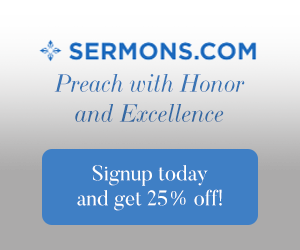 John 16:33
Just before Jesus went to the cross and was to return to the Father, the disciples felt abandoned. Jesus had been all they'd known for the last 3 years plus, and now He was going away. What would they do now?! Jesus reassured them that "I have said these things to you, that in me you may have peace. In the world you will have tribulation. But take heart; I have overcome the world" (John 16:33). The world seems to overcome us at times, doesn't it, but since Jesus overcame the world, we can do all things through Him (Phil 4:13). That's not the kind of peace the world offers but the very peace of God.
Philippians 4:13
God is your God only if you have trusted in His Son, Jesus Christ, and if that's true for you, then this is true: "And my God will supply every need of yours according to his riches in glory in Christ Jesus" (Phil 4:13). Needs and wants are not exactly the same thing. Sometimes troubles and trials strip us of some of the luxuries of life. We can suddenly be faced with having less, but we know that our needs will be met because God is faithful and promises to "supply every need of yours according to his riches." That means, God's resources are unlimited.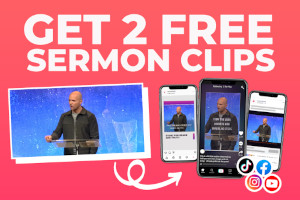 Deuteronomy 31:8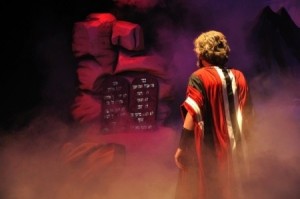 Just before Moses' death, "Moses summoned Joshua and said to him in the sight of all Israel, "Be strong and courageous, for you shall go with this people into the land that the Lord has sworn to their fathers to give them, and you shall put them in possession of it" (Deut 31:7). Why did Moses reassure Joshua? Because he needed to know it was not Moses who was their true leader, but God, so Moses told Joshua, "It is the LORD who goes before you. He will be with you; he will not leave you or forsake you. Do not fear or be dismayed" (Deut 31:8).
James 1:2-4
It's easy to count up everything that's going wrong in the world, but have you ever counted your blessings? I know you could fill a page or two with things that God's blessed with you, so why not "Count it all joy, my brothers, when you meet trials of various kinds, for you know that the testing of your faith produces steadfastness. And let steadfastness have its full effect, that you may be perfect and complete, lacking in nothing" (James 1:2-4). Any faith that's not been tested cannot be trusted. We test cars, computers, and shoes, so why shouldn't God test our faith, but He doesn't do it so He will know how strong or weak it is, but so we will know how strong or weak our faith is. It's proven that trials can strengthen our faith, and that's a good thing because we'll need strong faith in the days ahead.
Philippians 4:7
There is a kind of peace of mind we can have, or we can see that two nations signed a peace treaty, but is there any guarantee that peace will last? No! In this world, peace comes and peace goes, but the Word of God says that "the peace of God, which surpasses all understanding, will guard your hearts and your minds in Christ Jesus" (Phil 4:7). To have the peace of God is one thing, but to have this peace be able to guard or protect our hearts is something else! To guard our hearts is to ensure our peace remains, and that kind of peace is supernatural, and "surpasses all" human "understanding." In other words, it doesn't make sense to the world; to us, yes, but not so with the world.
Joshua 1:9
After Moses encouraged Joshua (Duet 31), God Himself speaks to Joshua and tells him, "Have I not commanded you? Be strong and courageous. Do not be frightened, and do not be dismayed, for the Lord your God is with you wherever you go" (Joshua 1:9). This isn't really encouragement but more of a command to be strong and courageous, but how can he do that since he's only human? Remember that "the Lord your God is with you wherever you go" (Joshua 1:9). If you remember that God is with you wherever you go, you're going to be a lot stronger and a lot more courageous. With the troubles of today, we're going to need to have faith that's strong and courageous because there is no shortage of bad things happening around us. They probably already have or probably will in the future affect you and your family. We must be anchored in the Word of God and have faith in the God of the Word.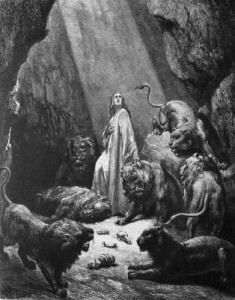 Conclusion
Things may look bleak now. We know that this world is fallen and that evil happens to the good and the bad. Time and chance happen to us all and the saints of God have no promise that they will be spared suffering, death, disease, or joblessness. When it looks really bad, look really high…upward to your Redeemer. If you haven't trusted in Christ, you need to trust in Him today. Tomorrow may bring judgment at Jesus' appearance (Rev 20:12-15), or death, after which comes the judgment (Heb 9:27). That's why today is the very best of days to be saved (2 Cor 6:2), especially considering the fact that tomorrow may not come for some who are reading this.
Here is some related reading for you: How to Face Trials: A Bible Study From James 1
Resource – Scripture quotations are from The Holy Bible, English Standard Version® (ESV®), Crossway Bibles. (2007). ESV: Study Bible: English standard version. Wheaton, Ill: Crossway Bibles. Used by permission. All rights reserved.