Although the word "coronavirus" is not found in Scripture, is something like it prophesied anywhere in the Bible?
Plagues in the Bible
Although the word "coronavirus" is not found in Scripture, is something like it prophesied anywhere in the Bible? The Apostle John records the Revelation of Jesus Christ (Rev 1:1-2), and it if, we see the second woe, as "the sixth angel blew his trumpet, and I heard a voice from the four horns of the golden altar before God" (Rev 9:13). In this chapter John says, "I saw the horses in my vision and those who rode them: they wore breastplates the color of fire and of sapphire and of sulfur, and the heads of the horses were like lions' heads, and fire and smoke and sulfur came out of their mouth" (Rev 9:18), and it was because of "these three plagues a third of mankind was killed, by the fire and smoke and sulfur coming out of their mouths" (Rev 9:19). Even though the context of these verses may not be about the coronavirus, it is about plagues that sweep over the globe and kill much of humanity in the process, and there is a very specific purpose for it as we shall read.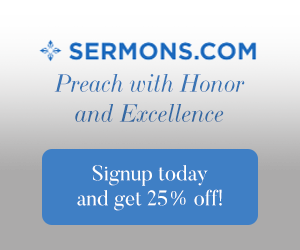 Prophesied Plague?
Why are all these plagues mentioned in the Bible? Almost every time it's for a very specific purpose. John continues in the Book of Revelation and writes that "The rest of mankind, who were not killed by these plagues, did not repent of the works of their hands nor give up worshiping demons and idols of gold and silver and bronze and stone and wood, which cannot see or hear or walk" (Rev 9:20). Notice that the reason these plagues are happening in the Book of Revelation is for the purpose of bringing people to repentance. And many are coming to saving faith in Christ in the midst of this disease today. If this plague sweeping the world brings people to repent and to saving faith in Christ, then it would have served some purpose, because God can use evil for good (Gen 50:20; John 3:16). It is even possible that the coronavirus may bring about the greatest revival the world has ever seen or at least the greatest since the Great Awakening in the eighteenth century. The Lord God appeared to Solomon at night and said, "When I shut up the heavens so that there is no rain, or command the locust to devour the land, or send pestilence among my people," what should be our first reaction as a people and a nation?  God says, "if my people who are called by my name humble themselves, and pray and seek my face and turn from their wicked ways, then I will hear from heaven and will forgive their sin and heal their land" (2 Chron. 7:14). Interestingly, some have noted that the heavens have been shut up in Australia and massive fires have resulted, and that swarming hoards of locusts have been devouring crops and plants in Africa, and now a pestillence has come in the form of the coronavirus and it's spread around the world.  What does this all mean?  God wants to heal our lands and diseases, if only we would humble ourselves and pray and repent of our sins, so even these things are part of God's purpose.  His desire is that all should repent and believe in the Son of God, so sometimes God has to get our attention in ways we'd otherwise never think about Him.
No Reason to Fear
Although it's no real reason to fear, there is every reason to be cautious and take extreme precautions with the coronavirus, however God does not want us to panic because "God gave us a spirit not of fear but of power and love and self-control" (2 Tim 1:7). For a believer to live in fear over this is to not trust God with all this. Many are praying Psalm 91:10 today which says that "no evil shall be allowed to befall you, no plague come near your tent," and that "No ill befalls the righteous, but the wicked are filled with trouble" (Pro 12:21), but these verses do not guarantee you or your family will not contract the virus. We can certainly pray for that but these verses cannot be a "life verse" for such occasions. Rather, the Apostle Paul tells us that "we know that for those who love God all things work together for good, for those who are called according to his purpose" (Rom 8:28), so for believers, there is no reason to fear for our lives because even if we die, we cannot ever be separate from the love of God.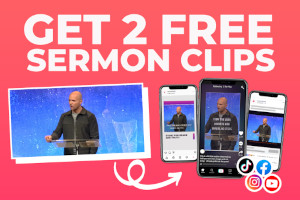 No Separation
Scripture tells us that neither "height nor depth, nor anything else in all creation, will be able to separate us from the love of God in Christ Jesus our Lord" (Rom 8:39), and this naturally includes the coronavirus. Sadly, even today with the threat of this virus…the threat of death to millions of lives, many are not coming to God and praying for help, so it is just as happened during the plagues in the Book of Revelation that the world in general did not stop sinning and they did not seek after God, "nor did they repent of their murders or their sorceries or their sexual immorality or their thefts" (Rev 9:20). This may be the very reason God has allowed this to happen…to bring many to saving faith in Jesus Christ.
God's Promises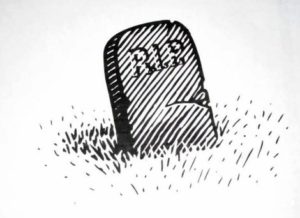 We cannot get absolute hope from scientists or doctors about the deadly effects of the coronavirus, but God's Word gives us hope. The Lord says, "A thousand may fall at your side, ten thousand at your right hand, but it will not come near you" (Psalm 91:7), but again, this is reassurance from God that He is watching His own, but it doesn't mean some of His own children won't die from it. Even so, Jesus said we have no reason to fear those who can kill the body, and I would add this; we have no real reason to fear those things in nature that can do the same thing. Jesus said we are not to fear any man or anything, "But I will warn you whom to fear: fear him who, after he has killed, has authority to cast into hell. Yes, I tell you, fear him" (Luke 12:5). We need only fear God, but if we don't fear God (or are not saved), then we have every reason to fear this plague and others like it that will surely come.
Conclusion
Is the coronavirus mentioned in the Bible? No, not specifically because this name didn't even exist at the time the Bible was written, but the Book of Revelation does mention plagues and these plagues are deadly…perhaps as deadly as the coronavirus…maybe worse, so plagues are prophesied in Scripture but their purpose and God's purpose for humanity is that humanity would repent and believe in the Son of God so they might be saved. If that is all that comes out of this plague…that millions will be saved, it will have served a purpose. Oh that people would cry out to God for help and that people would seek the Lord and put their faith in Christ.
Here is some related reading for you: Is the Coronavirus a Judgment of God?
Resource – Scripture quotations are from The Holy Bible, English Standard Version® (ESV®), Crossway Bibles. (2007). ESV: Study Bible: English standard version. Wheaton, Ill: Crossway Bibles. Used by permission. All rights reserved.