There are two schools of thought when it comes to whether or not the believer will receive rewards in heaven based on what he or she did here on earth.  One view holds that all believers will enjoy the same, or similar, existence in heaven; there will be no ranking or any other means of hierarchy in the afterlife.
The opposing viewpoint posits that those who have been extra faithful in this life will be graded, and thus enjoy extra benefits, on how faithfully they served God in this life.  For instance, if a believer lives as close to a perfect life as he or she possibly can, that person will receive extra blessings in heaven.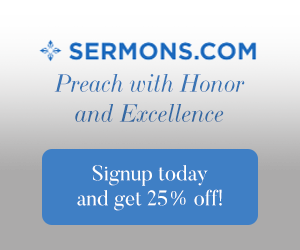 Both viewpoints are based on an understanding of certain Bible verses and passages. 
Christians receive different rewards
Many good Christians believe that Christians will receive different rewards based on how they live here on earth.  Commenting on the word 'reward' in 1 Corinthians 3:14, Charles Ryrie writes, "Rewards are often spoken of as crowns (cf. [1 Corinthians] 9:25; 1 Thess. 2:19; 2 Tim. 4:8; Jas. 1:12; 1 Peter 5:4; Rev. 2:10; 3:11; 4:4, 10)" (Ryrie Study Bible). Theologians Norman Geisler and John MacArthur share Dr. Ryrie's viewpoint on this subject.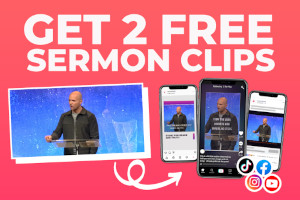 These verses certainly seem to indicate that our rewards in heaven vary according to how we live our lives here on earth:
"…each one's work will become manifest, for the Day will disclose it, because it will be revealed by fire, and the fire will test what sort of work each one has done. 14 If the work that anyone has built on the foundation survives, he will receive a reward" (1 Corinthians 3:13-14 ESV).
"For we must all appear before the judgment seat of Christ, so that each one may receive what is due for what he has done in the body, whether good or evil" (2 Corinthians 5:10 ESV). 
Christians receive the same rewards
There is another group of believers who believe the Bible teaches that all Christians will receive the same rewards in heaven regardless of their earthly existence. They posit that our entrance into heaven is based on Jesus' work, not our own; therefore, our works here on earth merit us nothing in heaven. Philosophically speaking, this would also preclude any sort of friction in heaven between those who receive more and those who receive less; everyone would be equal.
Craig Blomberg, for instance, believes that when Jesus referred to some of His followers being 'least' and some of them being 'great' (Luke 9:48), He was referring to the earthly Kingdom and did not imply a hierarchy in the afterlife.  Mr. Blomberg believes that most of the passages concerning "rewards in Heaven" actually refer to the "reward of entering Heaven". This can be substantiated contextually also. Blomberg, and others, share this sentiment, "I do not believe there is a single NT text that, when correctly interpreted, supports the notion that believers will be distinguished one from another for all eternity on the basis of their works as Christians" (Blomberg, p. 160).  He believes that, if a Christian believes he or she will get a bigger reward for working harder for God, that Christian may have the wrong motivation for serving the Lord. Instead of serving God out of gratitude for His love, the result would merely be a works-based servitude with the hopes of getting more back later. 
Rewards we can count on
While both viewpoints presented have merit, and can be supported biblically, there is no clear definitive interpretation which is clearer than all others…nor does there have to be. The Bible does indeed speak of heavenly rewards for those who "abide in Christ"; who are "called according to His purposes", etc.  It also speaks of peace and joy and love as by-products of our union with Jesus.  These characteristics will accompany the faithful believer, not only as he or she lives daily on this earth, but also into the afterlife.
The Bible also tells us about certain rewards, calling them 'crowns', that each of us will receive in the afterlife; we are promised a "crown of righteousness" ( Timothy 4:8); a "crown of life" (James 1:12; Revelation 2:10); and a "crown of glory" (1 Peter 5:4).  We are even promised a new body to live in (1 Corinthians 15:35-58).
Also, Jesus encouraged His disciples, when they were undergoing persecution for His sake, to remember the great reward that awaited them in heaven (Matthew 5:12; Luke 6:22-24).  We would be wise to keep this in mind when we endure mockery, persecution, and discrimination, for His sake. Heaven awaits us!
Salvation, and Heaven, is its own reward
We should remember that salvation from sin and eternal life with the Creator of the universe is more reward than any of us deserve.  God chose to send His Son to die for our sins while we were still in our sins (Romans 5:8). The alternative, had God chosen not to implement and offer salvation to us, would be that we would live an eternity in miserable separation from Him (2 Thessalonians 1:9).
Secondly, the Bible tells us that there will be no tears, pain, or heartache in heaven; therefore, we know that our existence in heaven will be better by leaps and bounds than our existence here on a planet that is reeling from the effects of sin (Romans 8:18-20).  We cannot even fully comprehend what a life would look like if sin, and its effects, were gone…it would truly be paradise…as God intended (Genesis 1:21).  Heaven will be paradise.
Conclusion
While the viewpoint that we earn rewards in heaven for our faithfulness to God here on earth, as well as the view that all believers will receive the same reward, can both be substantiated from the Bible, we should be so incredibly grateful to God for what He has done, and is doing, for us, that we serve Him, not for rewards, but merely to love, honor, and glorify Him with our lives.  When all is said and done, it should be enough to hear the words of our Lord saying to us, when we have finished this life, "Well done, good and faithful servant" (Matthew 25:21, 23 ESV).
More about Heaven: Bible Verses About Heaven
Resources – The Holy Bible, English Standard Version "Scripture quotations are from The Holy Bible, English Standard Version® (ESV®), copyright © 2001 by Crossway, a publishing ministry of Good News Publishers. Used by permission. All rights reserved." Blomberg, Craig L. Journal of the Evangelical Society. 35/2 (June 1992), pages 159-172. The Ryrie Study Bible, Charles Caldwell Ryrie. Moody Press, 1976.