Are faith healers the real deal?  Is there such a thing as a miracle healer today?  If so, why don't they go to the hospitals and empty them all?  What about the children's cancer ward?  If they claim to have miraculous healing powers, why can't they cure all the sick in the hospitals and the cancer wards?
Miracle Healings
Just about everyone has probably seen or heard about some preacher that claims to have the gift of healing and regularly performs miracle healings on TV.  We certainly do acknowledge and we also do know that God still heals in miraculous ways.  There are many stories of healings that can not be explained by medical science and must therefore be attributed to God's divine healing, however God does not promise to heal everyone because even the Apostle Paul once asked God three times to be healed.  And what was God's answer?  "But he said to me, "My grace is sufficient for you, for my power is made perfect in weakness." Therefore I will boast all the more gladly about my weaknesses, so that Christ's power may rest on me" (2 Cor 12:9).  Why didn't God heal Paul?  Surely it was not that he had a lack of faith was it?   Paul and the other apostles were strong believers in miracles and participated in many of them in the New Testament, even raising the dead (Acts 3:3-16, Acts 5:16, Acts 8:6-7, 13, Acts 9:32-42, Acts 14:8-10, Acts 19:11-12, Acts 20:9-12, etc.).  But neither Jesus nor the apostles ever did these healings in front of large gatherings or promoted their powers of healing before others!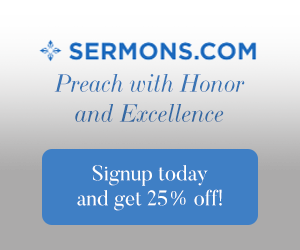 Why Not Empty the Hospital and Cancer Wards?
If those who claim to have miraculous healing powers are for real, why don't we see cameras rolling and recording these events?  And doctor's backing them up as they empty the hospitals and cancer wards around the nation?  Then why don't' they go into Africa and cure all those who have AIDS?  Some will claim that if a sick person's faith is not strong enough then they will not be healed, but that is not what is required according to the Bible records of these healings.  We do not see the many healings by Jesus Christ and by the apostles first require a person to have strong faith.  Here are some of Jesus healings where the person being healed had absolutely no faith requirements at all, even if they could!
The ear of the High Priest's servant (coming to take Jesus prisoner)
The madman in the synagogue (can someone not in their right mind have faith?)
Woman with the hemorrhage (she touched the hem of Jesus' garment)
The madman and the Gardarene pigs (madman with faith?!)
The deaf and dumb man in Decapolis (how could he tell anyone about his faith?)
The epileptic boy (impossible to express faith in seizure's is it not?)
The raising of Jairus' daughter from the dead (hard to have faith if your dead!)
There are literally dozens more of such experiences but for lack of space, I could not cover them all in one article but the point is that these appeared to not have any faith to contribute at all to their miraculous healing.  How could dead corpses be raised to life by having faith, or the insane, or the blind, and those who didn't even know who Jesus was!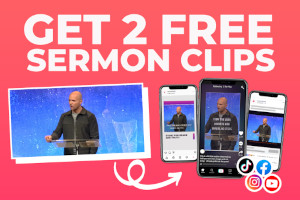 What about Lazarus?  Surely he couldn't exhibit any faith to be healed or raised from the dead could he?  Would we expect Jesus to say this?  Okay Lazarus, I'll raise you to life but first you must show me that you have faith…or at least wiggle a finger or little toe!  Nope, nothing.  Lazarus had no way to express his faith to Jesus Christ who raised him from the dead. Yet some claim to have the power to not only heal but to also raise the dead!  But where is the evidence?  How can they claim to raise the dead based upon a dead person's faith?  If any man or any woman claims that they have the power to raise the dead, don't believe it!  We must understand that God alone has the power to heal or raise from the dead.  No human can do this supernaturally.  God granted this power to the early church leaders like Paul, Peter, Stephen, and a few select others.  I am not saying that God still does not use people to help and heal the sick by their prayers and petitions, but it is still God and God alone who heals.  No human has this power in them or of themselves.
Gifts of Healing a Sign
It appears that the gift of miraculous healings and raising people from the dead in the New Testament church were intended to be a sign that the Holy Spirit was with them and that this was a God-ordained institution.  These healings were a testament to the Living God because there was no New Testament at the time for the church to read.  There were some early church letters from the apostles circulating but they had not been gathered into one book or collated yet, therefore the miracles that took place in the Book of Acts and in Jesus' ministry seem to be showing unbelievers that this church – this work – is from God.  The Jewish religious leaders had no such testimony to the power of God but the Church that Christ built had the living and active hand of God in miraculous ways.
Even when there were acts of disobedience, God chastened them and it brought awe and a fear of God to the people.  One example is when Peter told Ananias and Sapphira that they had lied to God the Holy Spirit in Acts 5.  When these two dropped dead, "Great fear seized the whole church and all who heard about these events" (Acts 5:11).  That would tend to get your attention. In fact, "The apostles performed many signs and wonders among the people" (Acts 5:12). Luke, the author of the Book of Acts, ties these things together:  The death of Ananias and Sapphira, the fear of the whole church, "all (including those outside of the church) who heard about these events," and these "signs and wonders [done] among the people."  It clearly validated that this was God's church to both the members of the church and to those outside of the church.  It appeared to add greatly to the growth of the church.   What a testament to hear about all these miraculous healings, raising people from the dead, and people dropping dead when they lied to church leaders.  Surely we are glad that this still doesn't happen or the churches would be empty, except for dead carcasses!
When we rightly divide the Word of God and see that the intention of the gifts of healings in the early church were to be a sign to believers and unbelievers…and that God still does heal in many cases, yet not all, we can see that those who claim to be faith healers are not the model that we see in the Bible.  To verify doctrines, we can not simply take one text and take it out of context and then make it a pretext.  If we do this, we are not rightly dividing the Word of God but we are twisting the Scriptures and to our own destruction if we do (2 Tim 2:15).   Peter warned about those who are "ignorant and unstable people distort, as they do the other Scriptures, to their own destruction. Therefore, dear friends, since you have been forewarned, be on your guard so that you may not be carried away by the error of the lawless and fall from your secure position.  But grow in the grace and knowledge of our Lord and Savior Jesus Christ. To him be glory both now and forever! Amen" (2 Pet 3:16b-18).
Related Articles:
Resources:
New International Version Bible (NIV)
THE HOLY BIBLE, NEW INTERNATIONAL VERSION®, NIV® Copyright © 1973, 1978, 1984, 2011 by Biblica, Inc.™ Used by permission. All rights reserved worldwide