Are you seeking strength from God today? One of the most read articles on this website is 25 Bible verses about strength and you can check out that article if you are looking for a deeper study. I wrote this article with short inspirational Bible verses as I pray you will find a verse that speaks to you today.  These short verses are easy to write down or even memorize so I encourage you to take God's word with you and let Him work it into your heart and life.
Seek Strength
1 Chronicles 16:11  Seek the LORD and his strength;  seek his presence continually!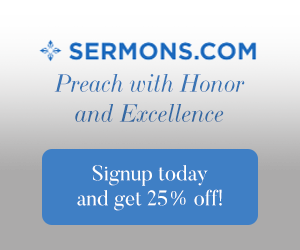 Strength Through Christ
Philippians 4:13  I can do all things through him who strengthens me.
Not Of Fear
2 Timothy 1:7  for God gave us a spirit not of fear but of power and love and self-control.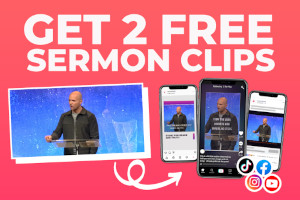 Keep Doing Good
2 Thessalonians 3:13   As for you, brothers, do not grow weary in doing good.
Galatians 6:9 And let us not grow weary of doing good, for in due season we will reap, if we do not give up.
Hope
Romans 12:12  Rejoice in hope, be patient in tribulation, be constant in prayer.
Jeremiah 29:11 For I know the plans I have for you, declares the LORD, plans for welfare and not for evil, to give you a future and a hope.
Peac
e
Romans 8:6 For to set the mind on the flesh is death, but to set the mind on the Spirit is life and peace.
Patience
1 Thessalonians 5:14  And we urge you, brothers, admonish the idle encourage the fainthearted, help the weak, be patient with them all.
Joyful Heart
Proverbs 17:22 A joyful heart is good medicine, But a crushed spirit dries up the bones.
God is there for you and willing to show Himself strong on your behalf. Check out this inspirational song about God being there!
Christian Quotes about Strength
Tears shed for self are tears of weakness, but tears shed for others are a sign of strength. ~ Billy Graham
Do not strive in your own strength; cast yourself at the feet of the Lord Jesus, and wait upon Him in the sure confidence that He is with you, and works in you. Strive in prayer; let faith fill your heart-so will you be strong in the Lord, and in the power of His might.  ~ Andrew Murray
The strength of a man consists in finding out the way in which God is going, and going in that way too.  ~ Henry Ward Beecher
We are a long time in learning that all our strength and salvation is in God.  ~ David Brainerd
Nothing is so strong as gentleness, nothing so gentle as real strength.  ~ Francis de Sales
If we desire our faith to be strengthened, we should not shrink from opportunities where our faith may be tried, and therefore, through trial, be strengthened.  ~ George Mueller
Do not work so hard for Christ that you have no strength to pray, for prayer requires strength.  ~ Hudson Taylor
We have no sufficient strength of our own. All our sufficiency is of God. We should stir up ourselves to resist temptations in a reliance upon God's all-sufficiency and the omnipotence of his might.  ~ Matthew Henry
God never gives strength for tomorrow, or for the next hour, but only for the strain of the minute.  ~ Oswald Chambers
We can be tired, weary and emotionally distraught, but after spending time alone with God, we find that He injects into our bodies energy, power and strength.  ~ Charles Stanley
Will You Share Some of your Favorites?
In addition to the ones I have listed here, what are your favorite Bible verses for strength? Share them in the comments below.
Also, check out these other Bible verses by topics articles
Resources
The Holy Bible, English Standard Version
"Scripture quotations are from The Holy Bible, English Standard Version® (ESV®), copyright © 2001 by Crossway, a publishing ministry of Good News Publishers. Used by permission. All rights reserved."
www.youtube.com   Song " I Know You're There"- Casting Crowns