In my experience in Christ-centered counseling, nearly 95% of the people who claim to be a Christian cannot articulate or answer simple questions correctly about how they know they are saved. Even when ruling out the fact that some may have difficulty discussing such a deep probing question, it becomes evident that nearly all of these people are not saved based on their own words. Likewise, after a few sessions it becomes clear that the same holds true for evidence of their salvation based on their behaviors. This leads one to wonder how do you know they are Christians? God's Word has the answer.
What are the requirements for being a Christian?
To answer this question we first have to ask what is a Christian? The simple definition of the term Christian is a person who believes in the teachings of Jesus Christ (1). Likewise, we are told in Acts 11:26 the following about Christians: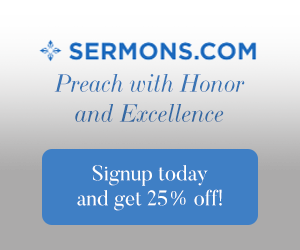 Then tidings of these things came unto the ears of the church which was in Jerusalem: and they sent forth Barnabas that he should go as far as Antioch. Who, when he came, and had seen the grace of God, was glad, and exhorted them all, that with purpose of heart they would cleave unto the Lord. For he was a good man, and full of the Holy Ghost and of faith: and much people was added unto the Lord. Then departed Barnabas to Tarsus, for to seek Saul: And when he had found him, he brought him unto Antioch. And it came to pass, that a whole year they assembled themselves with the church, and taught much people. And the disciples were called Christians first in Antioch. (Acts 11:22-26)
Notice that both the dictionary and the Bible have something in common when it comes to being a Christian. They both include an element of belief in the teachings of Jesus Christ. In the latter case, Barnabas and Paul taught the believers for a year before they were called Christians. Common sense would tell us that for a Christian to be like Christ they would have to know something about Him. This leads us to ask how can someone be like Christ if they do not know even the simplest things that the Bible teaches about Him? More importantly, how can someone be like Christ if they do not know what He taught and did for us?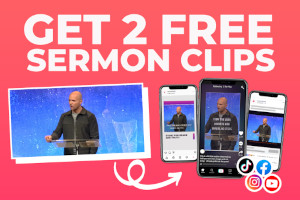 The point to be made is that teaching and learning about Christ is a central element to someone being a Christian. The Bible teaches us that by God's grace we are saved through our faith in what Christ did on the cross for us when He died for our sins. It also tells us that our works play no part in our salvation (Ephesians 2:8-9; Titus 3:5). Therefore, when we believe by faith that Jesus is the Christ, God accounts us as righteous and gives us the gift of salvation (John 20:31; Romans 4:1-5; Galatians 2:16; 1 John 2:22-25; 1 John 5:1; 3 John 7).
The question is, where do we get our faith in Christ? The answer is found in Romans 10:11-17 where we learn that whoever calls upon the name of the Lord shall be saved. We also learn that in order to call upon Him, they have to know about what to believe about Him. Then to know what to believe about Him, someone has to tell them about Him. For someone to tell them about Him, the person doing the telling has to take the effort to go teach them. When someone teaches them about Jesus Christ, they hear the truth and if they do not rebel against the truth, they believe it. Finally, if they believe it, they have faith in what they heard that Christ did for them. Therefore, faith comes by hearing the Word of God!
All of this tells us that in order to be a believer, we have to have something to believe in. If we are taught what Jesus did for us and believe it, God gives us the gift of salvation. Likewise, God also gives us the Holy Spirit, Who will give us the power to make positive change in our life. It is this positive change that is the evidence of the Holy Spirit in us that is changing us into becoming like Christ (Hebrews 11:1). As we become more like Christ, we then demonstrate what a Christian should be.
If being a Christian is being like Christ, then we have to look at the example of Christ to tell us what a Christian should be like. However, no matter how good someone may act, we can't know for sure if they are really saved because we do not know what is in their heart, only God does (Psalms 139:23-24; Jeremiah 17:10; Hebrews 4:12); Likewise, 1 Corinthians 13 teaches us that no matter how good someone may act, if it is not done out of a motivation of the love that the Holy Spirit gives them, then it is useless.
So, then how do we know if they really are a Christian?
We may not know 100% for sure if someone is saved, but we have many things that show us that someone is probably saved and a Christian. As mentioned previously, do they exhibit the character traits of Christ? Do they give a clear explanation or testimony of salvation that leads you to believe they are saved? Do they pray, regularly attend a church, speak of Godly things, and avoid sinful practices? Do they demonstrate the fruit of the Holy Spirit and attitude found in Galatians 5:22-26 as follows?
But the fruit of the Spirit is love, joy, peace, longsuffering, gentleness, goodness, faith, meekness, temperance: against such there is no law. And they that are Christ's have crucified the flesh with the affections and lusts. If we live in the Spirit, let us also walk in the Spirit. Let us not be desirous of vainglory, provoking one another, envying one another.
If the answer is yes to these, then they are probably a Christian because of these fruits (Matthew 7:15-20). Finally, do they love to talk about the Lord and strive to be like Christ to others? If so, then they are definitely someone that you want to fellowship with so that you, like those in Antioch, can grow to be a Christian too.
Summary
Nearly 95% of the people who claim to be a Christian cannot articulate or answer simple questions correctly about how they know they are saved. Along with this, many who call themselves a Christian do not act like Christians. Likewise, some people are very nice, but do not believe the first thing about salvation. Therefore, since we can never know what is in someone's heart, we can only base our opinion on if someone is a Christian on their testimony of salvation and demonstration that they desire to live for Christ.
Related reading: A "True" Christian
Resources – Scripture quotations are from The Holy Bible, King James Version. (1) Merriam Webster (2016). "Christian". Retrieved from http://www.merriam-webster.com/dictionary/Christian