All of us have to make tough decisions at some point. We don't want either extremes of passivity (hoping it will all just go away in time) or impetuosity (rushing impulsively regardless of the ramifications). There must be balance and careful consideration into where God is leading you. The following 7 tips will assist you in making the best decision you can for this season of your life:
#1) Don't trust yourself
"The heart is deceitful above all things and beyond cure. Who can understand it?" (Jeremiah 17:9).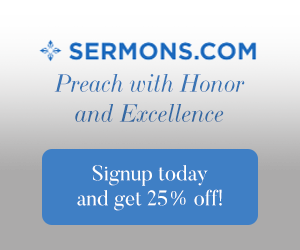 When I'm in an emotional crisis, it's difficult to know what to do. I can't trust my emotions because they're up and down. I've found the most important place to put my trust is in the Lord. This means I have to sit down, quiet my emotions, and rest in His promises to take care of me especially in the difficult situations. It helps me to meditate on scriptures (such as Proverbs 3:5-6, Philippians 4:6-8, and 1 Peter 5:7-11) and comfort my heart with spiritual songs.
#2) Share your crisis with wise, godly, and mature believers
"Plans fail for lack of counsel, but with many advisers they succeed" (Proverbs 15:22).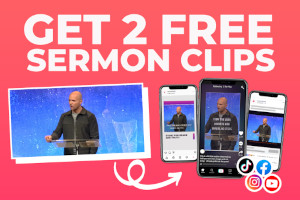 Sometimes it's difficult to open up and share our difficulty with others. However, I've found it much more tormenting to keep everything bottled up inside. This doesn't mean we have to take everyone's advice into account, but it's good to hear godly counsel outside of ourselves. Mature believers understand our pain and can be patient listeners instead of pushing us towards something we are unsure of.
#3) Resist the urge from within or pressure from others to make quick-trigger, rash decisions
"Desire without knowledge is not good—how much more will hasty feet miss the way!" (Proverbs 19:2).
I don't believe God is wringing His hands and pacing heaven about what decision we are going to make. Therefore, we should consider our heavenly Father's ways and take the time we need or can have in a situation. Of course, there will be occasions when time isn't on our side—yet even then, we can patiently trust in God to give us the right direction in His timing.
#4) Make every decision based on faith and not fear
"I sought the Lord, and he answered me; he delivered me from all my fears" (Psalm 34:4)
This is the make-it or break-it decision for each one of us—faith or fear. Our steps of faith are risky and uncertain, yet our steps based on fear feed doubt and torment. I would rather step out on faith in Christ Jesus and lose everything than to have all I've ever wanted in the pathway of fear. Faith is the foundation which the Lord stretches us from being children to spiritually mature giants.
#5) Stick to your daily prayer and Bible study time
"May your hand be ready to help me, for I have chosen your precepts" (Psalm 119:173).
In all the busyness and distractions of making decisions, I can easily neglect my prayer and Bible study time in order to "get things done". However, this is a faith killer because I soon find myself exhausted in the motivation to trust God. The daily pressing in to the Spirit of God for revelation and wisdom provides the assurance that I'm going in the right direction.
#6) Be open and sensitive to the voice of the Holy Spirit
"But when he, the Spirit of truth, comes, he will guide you into all the truth. He will not speak on his own; he will speak only what he hears, and he will tell you what is yet to come" (John 16:13).
Listening to the inner voice of the Spirit is that firm and solid conviction of what next steps to take. I rarely have the big picture in times of tough decisions, but the Lord is faithful to give me my portion for that day. He speaks gently and quietly as He nudges me in the pathway of God's will. This small, still voice silences the conflicting voices within me as well as those from well-meaning people.
#7) Remain honest with God, others, and yourself
"The Lord is near to all who call on him, to all who call on him in truth" (Psalm 145:18).
Honesty in making the right decision is about removing layers of hidden motives, secret desires, and unmet needs. When we remove these from the equation, there's clarity in what we must do. The Lord knows our heart motives and we must be willing to purify ourselves from selfish motivations to move towards His purposes. There's great joy and freedom from standing unabashedly in the truth.
A Spiritual Growth Spurt!
This decision-making in difficulty is an opportunity for our spiritual growth. It would be easier if we let other people make all our tough decisions, but then we would never grow up and experience the reality of God in our lives. He wants us to mature in the faith until the day He takes us home. This season of difficult decisions will one day pass and we want to look back knowing that that we've done His will obediently and faithfully.
Here is something to inspire you: 21 Inspirational Christian Quotes for Difficult Times
Resource – New International Version Bible, The Holy Bible, New International Version®, NIV® Copyright© 1973, 1978, 1984, 2011 by Biblca, Inc.™ Used by permission. All rights reserved worldwide.