As we walk through life we are sometimes faced with difficult times. Not even the Christian is immune to trials and tribulations. The Bible says "A word fitly spoken is like apples of gold in pictures of silver." (Proverbs 25:11). It is my prayer that you can find some encouraging and inspirational words in these Christian quotes.
Featured Inspirational Quote: "Let this encourage those of you who belong to Christ: the storm may be tempestuous, but it is only temporary. The clouds that are temporarily rolling over your head will pass, and then you will have fair weather, an eternal sunshine of glory. Can you not watch with Christ for one hour? "~ Williams Gurnall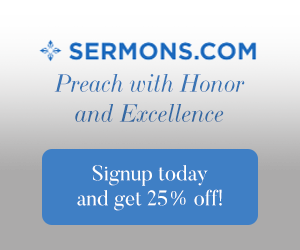 Fact: Problems & Disappointment Happen
We must accept finite disappointment, but we must never lose infinite hope. ~ Martin Luther King
Problems are not stop signs, they are guidelines. ~ Robert Schuller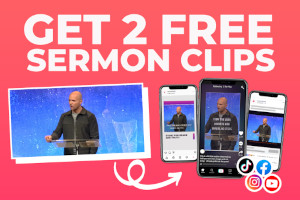 Difficult times show true colors, hard times reveal true friends, and the good will be blessed through the pain…Just let go and let God! ~ Unknown
We must never despair; our situation has been compromising before, and it has changed for the better; so I trust it will again. If difficulties arise, we must put forth new exertion and proportion our efforts to the exigencies of the times. ~ George Washington
God Uses Difficult Times to Mold Us
Fear thou not; for I am with thee: be not dismayed; for I am thy God: I will strengthen thee; yea, I will help thee; yea, I will uphold thee with the right hand of my righteousness. ~ Isaiah 41:10
"Our vision is so limited we can hardly imagine a love that does not show itself in protection from suffering…. The love of God did not protect His own Son…. He will not necessarily protect us – not from anything it takes to make us like His Son. A lot of hammering and chiseling and purifying by fire will have to go into the process." ~ Elisabeth Elliot
Battles are fought in our minds every day. When we begin to feel the battle is just too difficult and want to give up, we must choose to resist negative thoughts and be determined to rise above our problems. We must decide that we're not going to quit. When we're bombarded with doubts and fears, we must take a stand and say: 'I'll never give up! God's on my side. He loves me, and He's helping me! I'm going to make it!' ~ Joyce Meyer
My brethren, count it all joy when ye fall into divers temptations;Knowing this, that the trying of your faith worketh patience. But let patience have her perfect work, that ye may be perfect and entire, wanting nothing. ~ James 1:2-4
Look for the Good from the Bad
Whoever is spared personal pain must feel himself called to help in diminishing the pain of others. We must all carry our share of the misery which lies upon the world. ~ Albert Schweitzer
Being confident of this very thing, that he which hath begun a good work in you will perform it until the day of Jesus Christ: Even as it is meet for me to think this of you all, because I have you in my heart; inasmuch as both in my bonds, and in the defence and confirmation of the gospel, ye all are partakers of my grace. ~ Philippians 1:6-7
I would go to the deeps a hundred times to cheer a downcast spirit. It is good for me to have been afflicted, that I might know how to speak a word in season to one that is weary. ~ Charles Spurgeon
And let us not be weary in well doing: for in due season we shall reap, if we faint not. ~ Galatians 6:9
God knows our situation; He will not judge us as if we had no difficulties to overcome. What matters is the sincerity and perseverance of our will to overcome them. ~ C.S. Lewis
Draw Near to God
The whole world appears to me like a huge vacuum, a vast empty space, whence nothing desirable, or at least satisfactory, can possibly be derived; and I long daily to die more and more to it; even though I obtain not that comfort from spiritual things which I earnestly desire. ~ David Brainerd
Christians are like the several flowers in a garden that have each of them the dew of heaven, which, being shaken with the wind, they let fall at each other's roots, whereby they are jointly nourished, and become nourishers of each other. ~ John Bunyon
Nothing but encouragement can come to us as we dwell upon the faithful dealing of our Heavenly Father in centuries gone by. Faith in God has not saved people from hardships and trials, but it has enabled them to bear tribulations courageously and to emerge victoriously. ~ Lee Robertson
Let us hear what the Bible says and what we as Christians are called to hear together: By grace you have been saved. ~ Karl Barth
Every morning, read seriously and reverently a portion of the Holy Scriptures, and acquaint yourselves with the history and doctrine thereof. It is a book full of light and wisdom, will make you wise to eternal life, and furnish you with directions and principles to guide and order your life safely and prudently. ~ Matthew Hale
The Bible is God's chart for you to steer by, to keep you from the bottom of the sea, and to show you where the harbor is, and how to reach it without running on rocks or bars. ~ Henry Ward Beecher
I cried unto him with my mouth, and he was extolled with my tongue. If I regard iniquity in my heart, the Lord will not hear me: But verily God hath heard me; he hath attended to the voice of my prayer. Blessed be God, which hath not turned away my prayer, nor his mercy from me. ~ Psalms 66:17-20
Do you have some encouraging or inspirational words for those that are in the valley of life?
Take a look at these other inspirational words:
Resource – The Holy Bible, King James Version. YouTube video "Hello My Name is" by Matthew West