A racist is defined as a person who hates people who are of a different race. It's much easier to separate and isolate ourselves from a hateful person than it is to love and pray for them. Yet as believers we are called to love the unlovable and show grace to the intolerable. Obviously this is impossible in our flesh, but through the strength and power of the Holy Spirit we can overcome our hesitancies and become Christ-like to anyone. The following 7 tips will help us deal with those who are racist:
#1) Build a support network of prayer warriors
"Pray also for me, that whenever I speak, words may be given me so that I will fearlessly make known the mystery of the gospel" (Ephesians 6:19).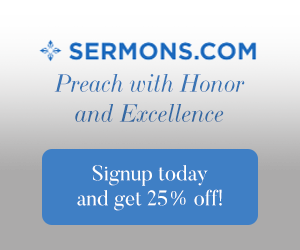 Most of us wouldn't choose to live or work with a racist—sometimes the choice is made because they are family members, co-workers, or schoolmates. Rather than gathering around a group of people to gossip about the racist, get a group of people who will intercede together on your behalf. There's greater power and insight to deal with a racist when you have people praying for you.
#2) Recognize that they are deceived
"The god of this age has blinded the minds of unbelievers, so that they cannot see the light of the gospel that displays the glory of Christ, who is the image of God" (2 Corinthians 4:4).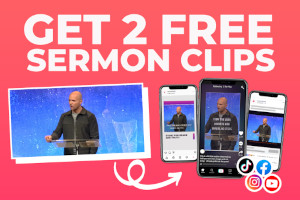 Jesus commanded us to love others as we love ourselves. One of the greatest indicators of self-hatred comes from people who hate others. Satan has deceived them into believing the lie of hatred instead of the truth of love. Resist the urge to take their taunts personally and ask the Lord to help you see them as He sees them.
#3) Stay focused on Christ and His purpose
"Set your minds on things above, not on earthly things" (Colossians 3:2). 
If you continually keep your eyes on what a racist says or does, you will find yourself consumed with them instead of filled with the Holy Spirit. Consistently discipline your thoughts to focus on Christ and the word of God rather than the racist person. Instead of asking God the "why" of your situation, ask God the "what" of it—what does He want to teach you in that moment? 
#4) Refuse ahead of time to return evil for evil
"Do not be overcome by evil, but overcome evil with good" (Romans 12:21). 
When dealing with a racist person on a regular basis, there will be plenty of opportunities to return evil for evil. Yet this is exactly how the people of the world react to racists—they want revenge without mercy. While a racist person will most likely suffer the consequences of their actions in this lifetime, your focus must be on what God wants you to do with them. Be ready for insults by staying prayed up in the Holy Ghost and ready to do the right thing in spite of their actions.
#5) Take advantage of every opportunity to extend grace
"Therefore, as we have opportunity, let us do good to all people, especially to those who belong to the family of believers" (Galatians 6:10).
For the child of God, there will be times to extend grace as long as you stay close to the Lord in your situation. The key for you is to be open and willing to follow the promptings of the Holy Spirit. While you can't see the racist person's heart, the Lord can and He will do a greater work through those who are sold out to Him. Your moments of grace may not always be easy, but you will sense the peace of God on your life when you follow through with obedience.
#6) Be an intercessor for them
"Bless those who curse you, pray for those who mistreat you" (Luke 6:28). 
You may never connect with a racist person on a personal level. However you can intercede for them in ways they may never understand. God's thoughts and ways are far above yours; therefore, pray boldly and faithfully for the racist in your life. You may part ways with them at some point, but your prayers of faith will continue to take action in the Lord.
#7) Remain hopeful and patient in God's work on their hearts
"Let us hold unswervingly to the hope we profess, for he who promised is faithful" (Hebrews 10:23). 
Have you ever believed that a person could be hopelessly lost? It's a lie from the devil to give up on someone because of your perceptions. Just at the point you may be ready to throw in the towel—this racist person could completely turn their life over to Christ. There's nothing impossible with God. He is well able to soften the toughest of hearts and minds.
God chose you!
Out of all the people in your world, the Lord chose you to be around the racist person. Your life isn't a series of random events and consequences, but rather God-given opportunities to reveal His Son through your life. It's a challenge that many people falter in because of the difficult person—however, you can persevere in the Lord to do His greater will.
Related reading: Dealing with Difficult People
Resource – New International Version Bible, The Holy Bible, New International Version®, NIV® Copyright© 1973, 1978, 1984, 2011 by Biblca, Inc.™ Used by permission. All rights reserved worldwide.