How is your life lately? Are you going through serious trials and tribulations? Are you in a time of peace and genuine happiness? Are you confused because you are at a fork in the road? Whatever your situation may be, seeking God's wisdom for your life is essential. Here are 6 prayers you can pray to God for wisdom and discernment for your life.
Darkness/Chaos
"Even the darkness is not dark to you; the night is bright as the day, for darkness is as light with you." (Psalm 139:12)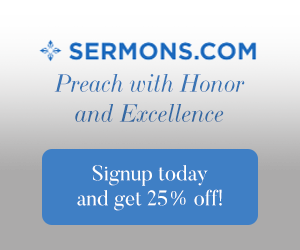 Lord Above,
I am so lost. I don't even know where to begin praying. I feel so lost in the darkness that surrounds me. My wife has left me for another man. My children are acting out because of our family breakdown. I don't want to go to work. The bills are piling up. I want to move away and start over. I can't handle this pressure and stress on my own, Lord! Please show me Your will in my life. Give me the knowledge and wisdom to conduct myself as a Christian. Bad circumstances aren't a gateway for me to act out of accordance of Your will. I just wish this was a bad dream and that I could wake up. I cannot think straight. So many emotions are plaguing me, Father. Cast these burdens off of me! Lord, I humbly pray that You would honor my request for wisdom in this because I cannot do anything on my own. It is by Your power alone that I am moving through this chaos. I love You, Father! Amen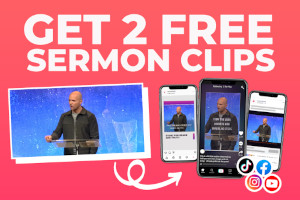 Clarity
"Yes, if you call out for insight and raise your voice for understanding, if you seek it like silver and search for it as for hidden treasures, then you will understand the fear of the Lord and find the knowledge of God." (Proverbs 2:3-5)
Omniscient Father,
Lord, You have full knowledge of everything in Your grasp. There is nothing that surprises You. Father, I need clarity right now. I am at a fork in the road and I don't know which way to turn. There are at least 3 different decisions that I could make and they all seem like wise decisions. I can't rely on human intuition here, Lord. Father, I ask You now for a clear and concise answer on what I need to do. I want Your will to be done in this, Father. Give me clarity, Lord. I love You! Amen
Who Is The Culprit?
Please read the entire section of 1 Kings 3:16-28 for the whole story on two prostitutes who were fighting over custody of a baby. "Divide the living child in two, and give half to the one and half to the other…Give the living child to the first woman, and by no means put him to death; she is his mother."
My Lord,
I am in a sticky situation right now. I have two people whom I love dearly telling me two different stories and one of them has to be wrong. I pray for Your help in this, Father. Give me the knowledge and the words to speak to both of them so we can fix this. Lord, I pray that you would prepare all of our hearts as we sit down and discuss this matter. Lord, when the truth is revealed I pray that the one at fault will repent of their sin and hold tight to You. I pray that you would soften the heart of the one who is right, so that forgiveness can be made for the transgressor. Lord, may You be glorified in this ultimately. I love You! Amen
Seasons Of Joy
"For everything there is a season, and a time for every matter under heaven." (Ecclesiastes 3:1).
Blessed Father,
I thank You for this wonderful time of life! My family and I are so close right now. My spouse and I have never been closer emotionally, physically, intimately or spiritually ever! This is a wonderful time! Father, as wonderful as this is, I pray for Your wisdom in this time of celebration. Father, I don't want to say anything that would mess this up. Please be with me and give me the words to speak in every situation. May we continue to praise Your name always, Lord! I love You! Amen
A Partner In Marriage
"Do not be unequally yoked with unbelievers. For what partnership has righteousness with lawlessness? Or what fellowship has light with darkness?" (2 Corinthians 6:14)
O Lord,
You know my heart. I yearn to have a partner to walk this life with. Lord, my human side is saying "take the first person that comes!" I know this is not wise. I don't want to settle for anyone that You don't want me to be with. Father, give me wisdom in picking a mate. You know the future down the road for me, Lord. Please give me the ability to turn off my longing for affection to be wise in this decision. Father, the last thing I need to do is to be unequally yoked with another. Marriage is a BIG deal and I want to marry someone that I can connect with spiritually and keep falling in love with every day! Thank You for all You have provided me with, Lord. I love You! Amen
Pastors
"Let the words of my mouth and the meditation of my heart be acceptable in Your sight, O Lord, my Rock and my Redeemer." (Psalm 19:14)
Dear God,
Today I am speaking Your Word to Your church. Lord, let it be that the only words I speak come from You. The congregation doesn't need to hear me; they need to hear You. Lord, I have spent time this week studying the passages You have put on my heart to preach. Lord, as I step behind the pulpit, I give my all to You. You are worthy of all glory, honor and praise! Father, I pray that You give me the words to speak as I deliver the message You have put on my heart. Father, I also pray for my church family. Give them ears of discernment. May they listen intently and be wise in their thoughts as they hear Your word spoken. Father, I give this to You. I love You! It's in Your Name that I pray. Amen
Conclusion
We all go through many types of scenarios and seasons of life. No matter what the occasion, wisdom should be a major focus. When we act and speak wisely, ultimately God is glorified, but also, people notice something in us. This can be a stepping stone into a possible conversion. So, be on guard! Guard you heart, mind and soul! Stay in the Word and in Prayer! Seek wisdom around every single corner! God bless you as you live a life worthy of the calling!
Read more of what the Bible says about wisdom in this article:
Resources – The Holy Bible, English Standard Version "Scripture quotations are from The Holy Bible, English Standard Version® (ESV®), copyright © 2001 by Crossway, a publishing ministry of Good News Publishers. Used by permission. All rights reserved. YouTube "Give me Words to Speak" by Aaron Shust.