Social media is all the craze today. Some of the most popular social media sites are Twitter, Pintrest and Facebook. These are the places we go to search, read and interact with other people. While Twitter and Pintrest are more for small posts, Facebook is the place where people seem to say more. Many people have a personal Facebook page and some have other pages as well. I like to use my personal and ministry pages to post encouraging things. I want people to think on things that would please the Lord.
I would venture to say that most who visit our site also engage in some kind of social media. Perhaps you are looking for some encouraging and enriching things to post on your Facebook. Here are just 42 great Christian quotes for a Facebook post: I hope you are encouraged by this and feel free to use any of them on your own Facebook wall to encourage someone else. I have used the fruit of the Spirit for inspiration: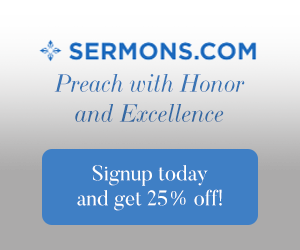 Galatians 5:22-23" But the fruit of the Spirit is love, joy, peace, longsuffering, gentleness, goodness, faith, meekness, temperance: against such there is no law. "
Love
Nothing can bring a real sense of security into the home except true love. ~ Rev. Billy Graham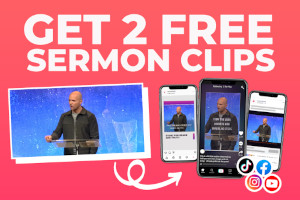 Our love to God is measured by our everyday fellowship with others and the love it displays. ~ Andrew Murray
Faith makes all things possible… love makes all things easy. ~ D.L. Moody
I asked the Lord for someone, and I always knew that in God's time and in God's way it would be someone like you. All my hopes and all my dreams were suddenly fulfilled. It's almost unbelievable our love is in his will. (Kelly Nelon Thompson, Only God Could Love You More)
As selfishness and complaint pervert the mind, so love with its joy clears and sharpens the vision. ~ Helen Keller
Love is the hardest lesson in Christianity; but, for that reason, it should be most our care to learn it. ~ Williams Penn
And now abideth faith, hope, charity, these three; but the greatest of these is charity. 1 Corinthians 13;13
Peace
Observe good faith and justice toward all nations. Cultivate peace and harmony with all. ~George Washington
Peace hath higher tests of manhood, than battle ever knew. ~ John Greenleaf Whittier
For unto us a child is born, unto us a son is given: and the government shall be upon his shoulder: and his name shall be called Wonderful, Counsellor, The mighty God, The everlasting Father, The Prince of Peace. ~ Isaiah 9:6
Peace is not merely a distant goal that we seek, but a means by which we arrive at that goal. ~ Dr. Martin Luther King, Jr.
Peace is such a precious jewel that I would give anything for it but truth. ~ Matthew Henry
It is madness for sheep to talk peace with a wolf. ~ Thomas Fuller
Longsuffering (Patience)
What then are we to do about our problems? We must learn to live with them until such time as God delivers us from them. We must pray for grace to endure them without murmuring. Problems patiently endured will work for our spiritual perfecting. They harm us only when we resist them or endure them unwillingly. ~ A.W Tozer
Patience is the queen of virtues. ~ John Chrysostom
The Lord is not slack concerning his promise, as some men count slackness; but is longsuffering to us-ward, not willing that any should perish, but that all should come to repentance. ~ 2 Peter 3:9
There is nothing which so certifies the genuineness of a man's faith as his patience and his patient endurance, his keeping on steadily in spite of everything. ~ Martyn Llyod-Jones
The Bible says the fruit of the spirit is longsuffering. I'll tell you one thing about fruit: you will never see a fruit factory. Isn't that right? You see a shirt factory, but you see a fruit orchard. You see, there is no fruit without life. You cannot manufacture patience. The fruit of the Spirit is patience. ~ Adrian Rogers
Gentleness
Nothing is so strong as gentleness, nothing so gentle as real strength. ~ Francis de Sales
Gentleness is an active trait, describing the manner in which we should treat others. ~ Jerry Bridges
Thou hast also given me the shield of thy salvation: and thy right hand hath holden me up, and thy gentleness hath made me great. ~Psalm 18:35
In the maxims of the law, God is seen as the rewarder of perfect righteousness and the avenger of sin. But in Christ, His face shines out, full of grace and gentleness to poor, unworthy sinners. ~ John Calvin
Goodness
Man has two great spiritual needs. One is for forgiveness. The other is for goodness. ~ Rev. Billy Graham
Badness is only spoiled goodness. ~ C.S. Lewis
Christian, remember the goodness of God in the frost of adversity. ~ Charles Spurgeon
Surely goodness and mercy shall follow me all the days of my life: and I will dwell in the house of the Lord for ever. Psalm 23:6
Of all virtues and dignities of the mind, goodness is the greatest, being the character of the Deity; and without it, man is a busy, mischievous, wretched thing. ~ Francis Bacon
Faith
Temptation exercises our faith and teaches us to pray. ~ A.B. Simpson
When life has been well spent; when there is a conscience without reproach; when there is faith in the Saviour; when there is a well-founded hope of heaven, there can be nothing that should disquiet us. ~ Albert Barnes
I've seen dreams that move the mountains, hope that doesn't ever end. Even when the sky is falling. And I've seen miracles just happen, silent prayers get answered, broken hearts become brand new. That's what faith can do. (Scott Davis & Scott Kippayne, That's What Faith Can do)
If my attitude be one of fear, not faith, about one who has disappointed me; if I say, "Just what I expected," if a fall occurs, then I know nothing of Calvary love. ~ Amy Carmichael
Therefore we conclude that a man is justified by faith without the deeds of the law. ~ Romans 3:28
Meekness
Meekness is a passive trait, describing the proper Christian response when others mistreat us. ~ Jerry Bridges
The person who bears and suffers evils with meekness and silence, is the sum of a Christian man. ~ Charles Wesley
The ceaseless chagrin of a self-centred life can be removed at once by learning meekness and Lowliness of heart. He who learns them is forever proof against it. He lives henceforth a charmed life. ~ Henry Drummond
Meekness enables us to be led by the Spirit of God. ~ John Hagee
Meekness is power under control. ~ Warren Wiersby
Temperance (Self Control)
Being forced to work, and forced to do your best, will breed in you temperance and self-control, diligence and strength of will, cheerfulness and content, and a hundred virtues which the idle will never know. ~ Charles Kingsley
Temperance is love in training. ~ D.L. Moody
In my younger days, I didn't understand. Surrendering myself was part of the plan. Without giving it over, we can't receive all there is, all He has, for you and for me. We need self-control. (Glenn Kaiser, You Made the Difference in Me)
Temperance is reason's girdle, and passion's bride, the strength of the soul, and the foundation of virtue. ~ Jeremy Taylor
Maybe you have a great Christian quote that you can share with someone for a Facebook post. Leave it in the comments section below.
Take a look at our collection of quotes in the article below:
Resource – The Holy Bible, King James Version