How did the Bible describe Jesus in the Old Testament?  Was it similar or different from that in the New Testament?
What's in a Name?
Actually Jesus has so many names in the Bible that no single article could ever cover them all adequately. The same goes for the many different names for God.  It is impossible to cover all of His names.  Many of God's names and Jesus' names for that matter reflect their attributes like the sinless perfection, beauty, holiness, and omnipotence of God.  Jesus' name comes from the Hebrew name of Joshua (the English spelling) and is actually Yahushua and means "God saves."  Jesus' name is related to what He does and as we shall later read, Jesus' names in the Old Testament are sometimes just like that.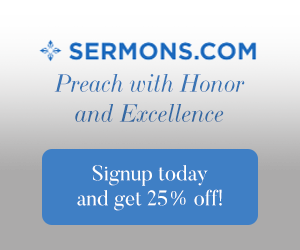 Another Name for Jesus
Isaiah gives perhaps the lengthiest name for Jesus Christ than does any other author in the Bible.  You've probably seen it included in many Christmas programs and Christmas cards and is one of the most famous descriptions of Jesus in both name and character.  We find these names in Isaiah 9:6 where it says "For to us a child is born, to us a son is given; and the government shall be upon his shoulder, and his name shall be called Wonderful Counselor, Mighty God, Everlasting Father, Prince of Peace."  In the original Hebrew language there were no commas so all of what we consider different names or titles is actually the same name!  It should read that Jesus will be called "Wonderful Counselor-Mighty God-Everlasting Father-Prince of Peace" because He is all these things and infinitely more.
Old Testament References of Jesus
Isaiah again gives probably the best description of Jesus in the Old Testament and particularly when referring to Him as the "suffering servant."  Isaiah records that Jesus was "like a young plant, and like a root out of dry ground" (53:2) and when "He was oppressed, and he was afflicted, yet he opened not his mouth" but instead "like a lamb that is led to the slaughter, and like a sheep that before its shearers is silent, so he opened not his mouth" (53:7). Even in the Old Testament Jesus was described as a lamb, something John the Baptist must have been very familiar with and explains why he often referred to Jesus as "the Lamb of God, who takes away the sin of the world" (John 1:29)!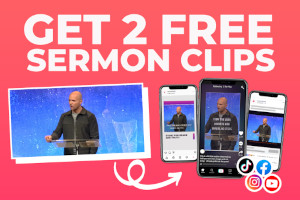 The Messiah
Even today some orthodox Jews leave an empty chair around the dinner table because they are reserving it for the Messiah to sit in when He comes.  They are still expecting the Messiah to come but not realizing that He has already come.  Even the religious leaders of Jesus' day didn't recognize Him, although in their hearts they likely did (John 3:2) because they delivered Jesus up for crucifixion out of envy (Matt 27:18).  It was a common expectation for the Messiah to come, even among the mixed Jews of Samaria. The woman at the well told Jesus "I know that Messiah is coming (he who is called Christ). When he comes, he will tell us all things" (John 4:25) but after Jesus said "I who speak to you am he" (John 4:26) she ran back to her village and told everyone.  Andrew went to his brother Simon (Peter) and he said "We have found the Messiah" (which means Christ)" (John 1:41). All of the Jews knew about a coming Messiah who was to save Israel but few recognized that it was Jesus.
The Anointed
The Greek word for anoint is "christos" which is why Jesus is referred to as Jesus Christ. He is the anointed one of God.  Jesus Himself said "The Spirit of the Lord is upon me, because he has anointed me to proclaim good news to the poor. He has sent me to proclaim liberty to the captives and recovering of sight to the blind, to set at liberty those who are oppressed" (Luke 4:18).  Jesus quotes the prophecy of Himself, written hundreds of years before, "The Spirit of the Lord God is upon me, because the Lord has anointed me to bring good news to the poor; he has sent me to bind up the brokenhearted, to proclaim liberty to the captives, and the opening of the prison to those who are bound" (61:1).  To be anointed meant to have ruler ship, kingship, and sovereignty and so it is with Jesus.  The priestly garments were anointed (Ex 29:29) and the priests that wore them (Ex 40:15) and only an anointed priest could perform priestly duties (Lev 4:5, 16; 6:20, 22) or it was certain death.  Of all the priests ever anointed, Jesus is the most Perfect High Priest (Heb 5:1-7) and of all those ever anointed by God He is infinitely more anointed than all.  Jesus Christ's name reveals Who He is; the Anointed Savior.
The Lord
One of the clearest names of Jesus in the Old Testament is "the Lord," a name shared with the Father.  In writing about the Day of Visitation or the Day of Judgment, Isaiah wrote "It will be said on that day, "Behold, this is our God; we have waited for him, that he might save us. This is the Lord; we have waited for him; let us be glad and rejoice in his salvation" (25:9) and since there is salvation found in no other name but Jesus Christ (Acts 4:12), and though we know that all Three-Persons of the Trinity are involved, you can associate the salvation of God's people with the Man of Salvation and that of course is Jesus Christ.
Conclusion
Jesus is described as our Mighty God, our Counselor, our Prince of Peace, our Lord, Our God, and best of all, our Savior.  Jesus Christ is either your Lord and Savior today or He will be your Judge and Executioner later (Rev 20:12-15) and that day can come unexpectedly, and then it is too late (Heb 9:27; Rev 21:8), therefore I beg you to repent of your sins and put your trust in Jesus (if not already). Just think of Jesus' magnificent humility as He was "being found in human form, he humbled himself by becoming obedient to the point of death, even death on a cross. Therefore God has highly exalted him and bestowed on him the name that is above every name, so that at the name of Jesus every knee should bow, in heaven and on earth and under the earth, and every tongue confess that Jesus Christ is Lord, to the glory of God the Father" (Phil 2:8-11).
Resource – Scripture quotations are from The Holy Bible, English Standard Version® (ESV®), copyright © 2001 by Crossway, a publishing ministry of Good News Publishers. Used by permission. All rights reserved.