Here are four examples of hospitality in the Bible.
Hospitality
What is hospitality? It's based upon being hospitable. That's all. The Apostle Paul says that we should "Contribute to the needs of the saints and seek to show hospitality" (Rom 12:13) which means we should "not neglect to show hospitality to strangers, for thereby some have entertained angels unawares" (Heb 13:2), but "Show hospitality to one another without grumbling" (1st Pet 4:9), otherwise it's not really being hospitable. Even widows in the church are to have "a reputation for good works: if she has brought up children, has shown hospitality, has washed the feet of the saints, has cared for the afflicted, and has devoted herself to every good work" (1st Tim 5:10), so being hospitable is not only a good thing to do, it is commanded, especially for those who would be elders in the church as Paul writes to Timothy that pastors and elders should be, "hospitable, a lover of good, self-controlled, upright, holy, and disciplined" (Titus 1:8), so what are four examples of hospitality in the Bible?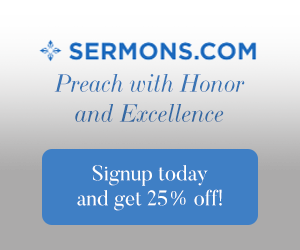 The Jailer
You might not expect someone who is in charge of the jail, as was the jailer in Acts 16, to be a good model of hospitality, but let me tell you why I think he's a great example. When Paul cast out a demon from a woman who was bringing in money for her owners, they were outraged because "her owners saw that their hope of gain was gone, they seized Paul and Silas and dragged them into the marketplace before the rulers" (Acts 16:19) so "when they had brought them to the magistrates, they said, "These men are Jews, and they are disturbing our city" (Acts 16:19-20). After this, "The crowd joined in attacking them, and the magistrates tore the garments off them and gave orders to beat them with rods. And when they had inflicted many blows upon them, they threw them into prison, ordering the jailer to keep them safely" (Act 16:22-23) and they "put them into the inner prison and fastened their feet in the stocks" (Acts 16:24). Did Paul and Silas complain to the authorities and to God about this? No, they "were praying and singing hymns to God, and the prisoners were listening to them, and suddenly there was a great earthquake, so that the foundations of the prison were shaken. And immediately all the doors were opened, and everyone's bonds were unfastened" (Acts 16:25-26), so the jailer cried out, "Sirs, what must I do to be saved?" And they said, "Believe in the Lord Jesus, and you will be saved, you and your household" (Acts 16:30-31), and then the jailer "took them the same hour of the night and washed their wounds; and he was baptized at once, he and all his family" (Acts 16:33). This jailer shows great hospitality to those who were former prisoners.
The Tax Collector
Zacchaeus the tax collector saw Jesus coming into Jericho and he "was seeking to see who Jesus was, but on account of the crowd he could not, because he was small in stature" (Luke 19:3), "So he ran on ahead and climbed up into a sycamore tree to see him, for he was about to pass that way. And when Jesus came to the place, he looked up and said to him, "Zacchaeus, hurry and come down, for I must stay at your house today" (Luke 19:4-5), and so he "hurried and came down and received him joyfully. And when they saw it, they all grumbled, "He has gone in to be the guest of a man who is a sinner" (Luke 19:6-7). At the door, "Zacchaeus stood and said to the Lord, "Behold, Lord, the half of my goods I give to the poor. And if I have defrauded anyone of anything, I restore it fourfold" (Luke 19:8). This was a true conversion because most tax collectors were not willing to depart from their money and easy-living job, but Zacchaeus not only showed Jesus hospitality, he must have shown hospitality to what the religious leaders called "a guest of a man who is a sinner," speaking of Zacchaeus, but Zacchaeus didn't care because, as Jesus said, "Today salvation has come to this house, since he also is a son of Abraham" (Luke 19:9).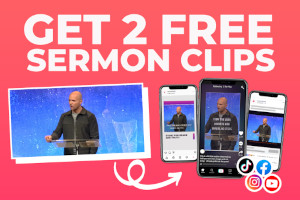 A Seller of Purple
In the same chapter where we read about the jailer who showed hospitality to Paul and Silas we find another great example of hospitality in Lydia. It says "on the Sabbath day we went outside the gate to the riverside, where we supposed there was a place of prayer, and we sat down and spoke to the women who had come together" (Acts 16:13), and "One who heard us was a woman named Lydia, from the city of Thyatira, a seller of purple goods, who was a worshiper of God. The Lord opened her heart to pay attention to what was said by Paul" (Acts 16:14), so after this, "she was baptized, and her household as well, she urged us, saying, "If you have judged me to be faithful to the Lord, come to my house and stay." And she prevailed upon us" (Acts 16:15). So Paul, Silas, and apparently Luke who wrote the Book of Acts, and why he often refers to the group as "we," stayed at Lydia's for some time. She gave them room and board and so Paul, Silas, and Luke probably stayed in Lydia's home for several days, weeks, or more.
Gaius of Corinth
Gaius of Corinth was probably someone Paul had met at Corinth or who he had met in Rome while a prisoner there, and apparently, Paul was under house arrest, meaning that he had certain freedom to preach the gospel but could not leave Rome, so Paul ends up in the home of Gaius of Corinth, who Paul himself baptized (1st Cor 1:14), and near the end of his third missionary trip, Paul stayed with Gaius of Corinth. Paul says that "Gaius, who is host to me and to the whole church, greets you" (Rom 16:23), so perhaps Gaius not only offered his home for Paul to stay at but "to the whole church" as well, so Gaius was a great example of hospitality, but not just for Paul but for "the whole church." He did this probably at great risk to himself, but that's nothing new for those who follow Christ and are willing to pay any price to follow Him.
Conclusion
Perhaps you can think of a better example of hospitality than the one's I have provided, so by all means, leave us a comment and tell us who is a great example and why. There are many examples in the Bible of showing hospitality. Abraham showed hospitality to the two strangers, same for Job, and there are dozens of other examples, and these examples are given for us to show how we too should be hospitable to the saints of God and to those who don't yet know Christ. Maybe you can give us an example of a time when you showed hospitality to someone.
Take a look at this related article: What Does the Bible Say About Hospitality?
Resource – Scripture quotations are from The Holy Bible, English Standard Version® (ESV®), copyright © 2001 by Crossway, a publishing ministry of Good News Publishers. Used by permission. All rights reserved. Photo rendered from Logos Bible Software 6.0 Visual Copy.