The gift of hospitality is something to be desired. True Biblical hospitality is not about entertaining as some might think. It is only the truly servant-hearted person that portrays hospitality. The Bible has many examples of how to use the gift of hospitality.
Here are 5 Bible based hospitality examples and tips.
Keep a Good Attitude
Use hospitality one to another without grudging. (1 Peter 4:9)
One of the most important characteristics of a good host is the attitude. Peter reminds us that we must use hospitality without grudging. The way to do this is to always remember the reason why you are doing what you are doing. You are serving because you love the Lord. When you forget your motivation, you will not be a servant, instead you will be a slave. Remember the two greatest commandments: Love the Lord God first and love your neighbor. If you are doing it for any other reason you are not properly motivated and your attitude will usually reflect it.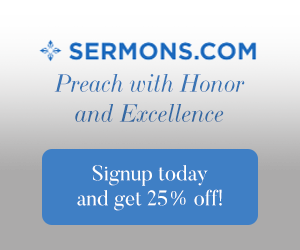 Remember the Stranger
Let brotherly love continue. Be not forgetful to entertain strangers: for thereby some have entertained angels unawares. Remember them that are in bonds, as bound with them; and them which suffer adversity, as being yourselves also in the body. (Hebrews 13:1-3)
The root of our English word for hospitality means "a love for strangers". So then, hospitality is not always just for those in the household of faith, but also for those that we do not know. The writer in the passage from Hebrews above reminds the reader that they should be remembering "them that are in bonds" as well as those in the body. Consider how you treat those that you have never met. The girl at the cash register. The man at the car wash. The person in the vehicle that is trying to get onto the busy street on which you wait. Or how about those that are imprisoned.
It takes only a few moments to greet someone with a smile or compliment them on their clothing or hairstyle. You cannot be in such a hurry that you neglect to let that vehicle go in front of you. And how long does it take to write a letter to someone who has all the time in the world to read it from a prison cell? Prison letters are a great opportunity to share an uplifting Bible verse with someone who may need to hear from God. You never know, God may be calling you to provide such love for strangers.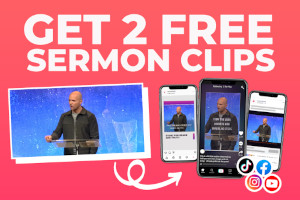 Invite the Sinners
And after these things he [Jesus] went forth, and saw a publican, named Levi, sitting at the receipt of custom: and he said unto him, Follow me.  And he left all, rose up, and followed him.  And Levi made him a great feast in his own house: and there was a great company of publicans and of others that sat down with them. (Luke 5:27-29)
Jesus never forgot the sinner. And praise Him for that because had he forgotten them WE would all still be lost! Better yet, Levi was hospitable to Jesus along with the other publicans (tax collectors) who were thought to be "undesirables" in Biblical times. So many times we have church fellowship dinners and forget that this is a great time to invite the unbelievers. It is good to invite them in so that they can learn that even Christians can have a good time sharing a meal and conversations with others. Next time your church has a fellowship gathering remember to invite an unbelieving friend.
Provide for Missionaries
And into whatsoever house ye enter, first say, Peace be to this house. And if the son of peace be there, your peace shall rest upon it: if not, it shall turn to you again. And in the same house remain, eating and drinking such things as they give: for the labourer is worthy of his hire. Go not from house to house. (Luke 10:5-7)
Being a missionary can be a very exhausting job. When they are not on the field they are usually traveling from town to town to gain support for their mission. Sometimes a missionary family needs a place to stay that is cost free. One of the greatest blessings to these brothers and sisters in Christ is for you to offer them your home. Our family has had the pleasure of being on both sides of this equation – providers for the missionaries and missionaries ourselves. I know we have been greatly blessed when others offer us a place to stay during our travels.
Perhaps you are not in a position to offer room and board, consider inviting them to dinner in your home or even treating them to a meal out. No matter what it is you can offer to your fellow laborers for Christ, I promise you that this type of hospitality will be a huge blessing and will ensure that your missionaries will not become weary in well doing.
Related reading: 10 Ways To Pray for Missionaries
Serve the Poor & Needy
Then said he also to him that bade him, When thou makest a dinner or a supper, call not thy friends, nor thy brethren, neither thy kinsmen, nor thy rich neighbours; lest they also bid thee again, and a recompence be made thee. But when thou makest a feast, call the poor, the maimed, the lame, the blind:  And thou shalt be blessed; for they cannot recompense thee: for thou shalt be recompensed at the resurrection of the just. (Luke 14:12-14)
We should serve the poor and the needy willingly without expecting anything in return. When we do this we give so much more than food and shelter; we actually show the love and grace of our Heavenly Father. It is a way to share the blessings that we have received with those that are less blessed. Volunteer at a thrift shop or in a soup kitchen. Share some canned goods with your local food pantry. Find a rescue mission or a local Christian based pregnancy resource center; they always need donations and help.
Closing Comments
Biblical hospitality is something that a Christ-like servant provides cheerfully from the heart. It begins with a good attitude and is given to all without respect of persons. We are called to be hospitable to all people, including the stranger, missionaries and the poor and needy. My hope for you is that you ask the Lord to show you how to use your hospitality in a way that is pleasing to Him.
Another reading: 5 Strong Women From The Bible
Resource – The Holy Bible, King James Version