Hospitality is a term that seems to be fading away in today's culture.  People are becoming much more reliant on themselves.  Unfortunately, this is creating a mindset of "I don't want someone to have to do something nice for me."  I remember growing up and going to visit my grandma.  I realize now that I am older that I loved going to her house so much because of her hospitality.  She always fed us three square meals a day and she let us use her home as if it were our own.  She loved us through action and not just by saying "I love you."  Now-a-days, people would rather go out to a restaurant than invite people over and cook for them.  Entertaining can be a chore with all that goes into it, but the benefits outweigh the pains.  Let us look into scripture and see what God says about hospitality.
Hospitality Requires Kindness
1 Peter 4:9 says, "Show hospitality to one another without grumbling."  Have you ever watched someone do something because they had to and not because they wanted to?  Most of the time people will neither show joy nor gladness when they are doing something simply out of duty.  I remember working in the fast-food industry.  I served people food all of the time.  I was usually doing it out of duty because that was my job.  I also found myself complaining about my job sometimes.  I wasn't being hospitable towards my customers at all.  Hospitality requires sincerity and kindness.  I should have served my customers with the mind-set of "I care about you as a person."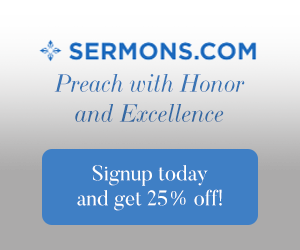 Hospitality Should Be Shown To Everyone
Leviticus 19:34 says, "You shall not treat the stranger that sojourns with you as the native among you, and you shall love him as yourself, for you were strangers in the land of Egypt: I am the Lord your God."  Every single person on this planet deserves love because we have been shown the ultimate love  through Jesus' death and resurrection for our sins.  Jesus showed us the perfect model for hospitality because "while we were still sinners, Christ died for us." (Romans 5:8)  Before you and I accepted Christ, He already paid our debt on the cross.  He loved us enough to die for us all.  I can't even love someone enough to give them a ride somewhere sometimes.  God calls us to love everyone and hospitality goes a long way, especially to those who don't expect it from us.  So, give your co-worker a ride home, even if you don't know them very well.  Share your lunch with other people that have none.  Invite some friends over to your house and entertain them.  You will plant a seed that God can grow.
Hospitality Goes Further Than You Think
God calls us to love everyone, including strangers, but you may be doing much more than you thought when you do this.  Hebrews 13:2 says, "Do not neglect to show hospitality to strangers, for thereby some have entertained angels unawares."  What a phenomenal passage of scripture!  When we show genuine hospitality to a stranger, we may be serving an angel of God.  This is absolutely amazing!  There are stories of angels appearing before men all throughout scripture, but angels still appear before us today.  How amazing will it be when you are in heaven and an angel says, "thank you", to you because of your hospitality?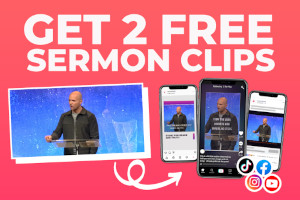 Hospitality is the Velcro that Joins us Together
Hospitality comes from deep within your soul.  It is a symptom of the joy that is in your heart.  When you hold the door open for someone, help an elderly person with their groceries, offer to babysit for free, buy the person's food behind you in the drive-through lane, or any act of kindness, the reaction is almost always the same.  The person that you have helped will usually say, "thank you", and they will feel good deep inside their soul because of your kindness.  Doing good for others many times makes them want to do good for someone else too.  It feels good to serve others.  Serving others makes them want to be around you more and it makes them better people too.  Look in the New Testament.  Read the Gospels.  Jesus is the model of hospitality.  He had crowds in the thousands following Him because of His compassion for them.  Matthew chapters 5, 6, and 7 all encompass the sermon that Jesus gave on a mountain.  He came down the mountain in chapter 8 and healed a leper.  Then He healed a Centurion's servant.  Then He went into Peter's house and healed Peter's mother-in-law.  That evening He healed many who were oppressed by demons.  Then He calmed a raging storm while He crossed the Sea of Galilee.  When He got to the other side of the Sea of Galilee, He healed 2 men with demons.  He left there immediately because He was asked too, so He went back to Capernaum and then He healed a paralytic man.  After that He calls Matthew to be His disciple, and the story keeps going.  Do you see what I mean?  Jesus was hospitable to everyone.  He had compassion to keep going on and healing the sick while spreading His story of redemption.  Look at how many people joined around Jesus because of His "Velcro."
Conclusion
Hospitality is an action of love shown to those we love and those we do not love.  It is contagious and warms the hearts of those it touches.  I encourage you to be as hospitable as possible while you are still here on earth.  God calls us to it and He deserves our all.  God bless you as you continue to live a life worthy of the calling.
Here are some related articles that you might enjoy reading:
Resources:
The Holy Bible, English Standard Version
"Scripture quotations are from The Holy Bible, English Standard Version® (ESV®), copyright © 2001 by Crossway, a publishing ministry of Good News Publishers. Used by permission. All rights reserved."
YouTube video: "Angels Unaware" by Michael W. Smith