What does Jesus mean when He tells us "Follow Me?"
A Christ-Follower
I believe it is better to refer to believers as "Christ-followers" than it is to refer to them as Christians. To be a Christian is to be labeled as a believer, but this word is so generic today almost anyone can claim to be a Christian, but to be a Christ-follower is much different because we do more than claim to be a Christian, we claim to follow Christ wherever He leads, and He may lead us into some very difficult places and circumstances. Jesus never came up to anyone and said, "Let me into your heart," or "accept Me," but rather He wants us to show our love for Him as He says, "Follow Me" (Matt 4:19) and them follow Him. There are not scriptural references where Jesus or any of the other apostles said, "Accept Jesus," "Let Him into your heart," or "Pray this (sinners) prayer." No one is ever saved by walking down the aisle and coming forward, or filling out a "decision card" or repeating a prayer that someone else leads them in, but rather, a person is saved when God grants them repentance and they put their trust in Christ. We don't put our trust in a decision card, or going to the altar, or in "accepting Jesus." Salvation is fully a work of God and so God, rightly so, receives 100% of the glory. That's how a person is born again or born from above (John 3:3-7). It is an act of God that is part of the will of God.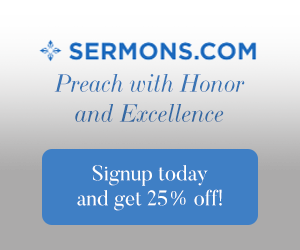 Follow Me
There are dozens of times that Jesus comes up to those He has called and tells them, "Follow Me." One such example is when He was choosing His disciples and "While walking by the Sea of Galilee, he saw two brothers, Simon (who is called Peter) and Andrew his brother, casting a net into the sea, for they were fishermen. And he said to them, 'Follow me, and I will make you fishers of men.' Immediately they left their nets and followed him." (Matt 4:18-20). There is no hint of these men stopping to count the cost or talking it over with one another, it simply says, "Immediately they left their nets and followed Him" (Matt 4:20). They left their job security, the only living they had known, to go with Jesus and follow Him and really had no idea about what they were getting into. Later in the Gospel of Matthew, "Jesus passed on from there, he saw a man called Matthew sitting at the tax booth, and he said to him, 'Follow me.' And he rose and followed him" (Matt 9:9). Again, there is no indication that Matthew had to stop and think about what he was doing. Being a tax collector for the Roman's was a very lucrative position to have but Matthew didn't think about all he was going to lose or leave behind. It only says, "And he rose and followed him" (Matt 9:9b). That is what it means to follow Christ. It is a radical change of lifestyle where we seek the kingdom above all things (Matt 6:33) and it will be painful and cost us, but as Jesus told the Apostle Peter who had just said he had forsaken all, "Truly, I say to you, in the new world, when the Son of Man will sit on his glorious throne, you who have followed me will also sit on twelve thrones, judging the twelve tribes of Israel" (Matt 10:28).
Counting the Cost
Those who follow Christ were told by Christ to count the cost before they followed Him. Jesus said, "which of you, desiring to build a tower, does not first sit down and count the cost, whether he has enough to complete it" (Luke 14:28)? Further, He says that "everyone who has left houses or brothers or sisters or father or mother or children or lands, for my name's sake, will receive a hundredfold and will inherit eternal life" (Matt 19:29). This type of love for Christ is so intense that it appears to look like hate toward our own family members. Even so, hear what Jesus will say to those who have done for the least of these, His people, "Come, you who are blessed by my Father, inherit the kingdom prepared for you from the foundation of the world" (Matt 25:34). Notice that this inheritance is not for this world or anything in this world, but for the world to come. God has prepared a kingdom for us and He plans to use us for His glory in the coming kingdom. That is, if we have counted the cost and forsaken all others to follow Him. It's not easy; it's painful and expensive, but the inheritance to come is beyond comprehension.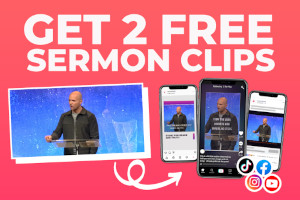 Putting Christ First
Jesus said that "If anyone comes to me and does not hate his own father and mother and wife and children and brothers and sisters, yes, and even his own life, he cannot be my disciple" (Luke 14:26), but as I mentioned earlier, we're told to love others but the love we display for Christ is so much greater that if you compare the love we have for Jesus and the love we have for family, it would almost look like hate. Jesus is not telling us to hate our family but to love Him as if it looks that way. That's because "Whoever loves father or mother more than me is not worthy of me, and whoever loves son or daughter more than me is not worthy of me" (Matt 10:37), so "Whoever loves his life loses it, and whoever hates his life in this world will keep it for eternal life" (John 12:25), but if we love our lives more than Christ, He warns us that we "cannot be [His] disciple" (Luke 14:26b).
Conclusion
We must count the cost of following Christ and this means we must die to ourselves and our own interests and live for Christ. Jesus tells everyone who desires to be saved that "whoever does not take his cross and follow me is not worthy of me" (Matt 10:38) and even more specifically, "If anyone would come after me, let him deny himself and take up his cross and follow me" (Matt 16:24). One final warning that is very sobering comes from Jesus' own lips as He said about the Day of Judgment, "On that day many will say to me, 'Lord, Lord, did we not prophesy in your name, and cast out demons in your name, and do many mighty works in your name?' And then will I declare to them, 'I never knew you; depart from me, you workers of lawlessness" (Matt 7:22-23). Did you catch that? "Many" will come to Him thinking they are saved, saying, "Lord, Lord," but by loving their lives, they lost them.  They didn't count the cost but followed their own desires, and so they were not worthy of Him.  Jesus doesn't say, "I didn't know you well enough," or "I wished I had known you better," but instead, He says, "I never knew you." If Jesus doesn't know you, you are not one of His because His own know Him and He knows them, calling them (us) name (John 15).  If you follow Him wherever He leads you, then you must die to self and not love anyone or anything more than Him (including your own family). None of us want to hear Jesus say, you are "not worthy of me" (Matt 10:38b).
This may also interest you: Do You Know Your Role in the Kingdom of God?
Resource – Scripture quotations are from The Holy Bible, English Standard Version® (ESV®), copyright © 2001 by Crossway, a publishing ministry of Good News Publishers. Used by permission. All rights reserved.