One of the most popular shows over the last 20 years was the show "Friends."  In this sitcom, we (the audience) got drawn into the lives of 6 single people whose lives were constantly intertwined.  The show occasionally had some dramatic elements but was usually a show to laugh at as we watched at times our own lives playing out before our own eyes.  The show clearly showed the importance of going thru life with friends.  Friendship is something that is important to us all.  We all need friends.  The Bible clearly shows the importance of friendship and gives us principles to live by so that we can be a friend and so that we can have friends too.  The following list of friendship quotes from both secular writers and the Biblical authors will only scratch the surface of the quotes that are out there.  Consider the following…
C.S Lewis Quotes on Friendship
"Friendship is unnecessary, like philosophy, like art… It has no survival value; rather it is one of those things that give value to survival." ~ C.S Lewis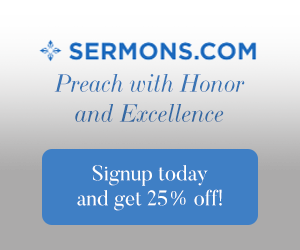 "Is any pleasure on earth as great as a circle of Christian friends by a good fire?" ~ C.S Lewis
"The next best thing to being wise oneself is to live in a circle of those who are." ~ C.S Lewis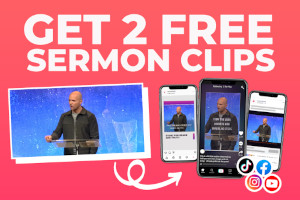 Friendship Quotes From Famous People
A friend to all is a friend to none- Aristotle
Be courteous to all, but intimate with few, and let those few be well tried before you give them your confidence.- George Washington
Friendship… is not something you learn in school. But if you haven't learned the meaning of friendship, you really haven't learned anything. – Muhammad Ali
I have friends in overalls whose friendship I would not swap for the favor of the kings of the world.– Thomas A. Edison
Characteristics of Quality Friendships
Proverbs 20:6      Many a man proclaims his own steadfast love, but a faithful man who can find?
Proverbs 27:6      Faithful are the wounds of a friend; profuse are the kisses of an enemy.
John 15:13     Greater love has no one than this, that someone lay down his life for his friends.
Ways to Destroy a Friendship
Proverbs 16:28    A dishonest man spreads strife, and a whisperer separates close friends.
Proverbs 17:9      Whoever covers an offense seeks love, but he who repeats a matter separates close friends.
Proverbs 28:7        The one who keeps the law is a son with understanding, but a companion of gluttons shames his father.
Proverbs 29:5      A man who flatters his neighbor spreads a net for his feet.
We Are Friends with God
James 2:23 and the Scripture was fulfilled that says, "Abraham believed God, and it was counted to him as righteousness"—and he was called a friend of God.
James 4:4 You adulterous people! Do you not know that friendship with the world is enmity with God? Therefore whoever wishes to be a friend of the world makes himself an enemy of God.
John 15:14 You are my friends if you do what I command you.
John 15:15 No longer do I call you servants, for the servant does not know what his master is doing; but I have called you friends, for all that I have heard from my Father I have made known to you.
Romans 5:10 For if while we were enemies we were reconciled to God by the death of his Son, much more, now that we are reconciled, shall we be saved by his life.
Friendship With Sinners
Psalms 1:1   Blessed is the man who walks not in the counsel of the wicked, nor stands in the way of sinners, nor sits in the seat of scoffers;
Friendships Will Be Tested
Proverbs 17:17   A friend loves at all times, and a brother is born for adversity.
Helping Resolve Conflicts Amongst Friends
Philemon 1:8-9 Accordingly, though I am bold enough in Christ to command you to do what is required, 9 yet for love's sake I prefer to appeal to you—I, Paul, an old man and now a prisoner also for Christ Jesus
Some people seem to be friends with everyone and other people seem to only have a few friends.  No matter how many friends we may have, they will be important to us and will often give us confidence in life.  When we know that another person or group of people is a friend to us, we will be secure, confident, and thankful.  Scripture also shows how we should deal with friends and all people.  Maybe you are reading this because you do not have any good friends.  If this is true for you my heart goes out to you.  You need friends and sometimes we need to learn how to become a friend before we will have a new friend.  Being a good friend will often include being a good listener and being someone that can be counted on and trusted.  We all will fail at times and it is comforting to know that in Jesus we have a friend that sticks closer than a brother.  Jesus will never leave us or forsake us in spite of knowing all of our sins and shortcomings.  My encouragement to you all today is that Jesus is the greatest friend you will ever need.  He is every bit as real as the neighbor next door.  We just don't see him face to face yet.  But praise God, one day we will.
Take a look at these other similar type articles:
Resources
The Holy Bible, English Standard Version
"Scripture quotations are from The Holy Bible, English Standard Version® (ESV®), copyright © 2001 by Crossway, a publishing ministry of Good News Publishers. Used by permission. All rights reserved."