When you talk about some famous Christian quotes you almost always see at least one from C.S. Lewis. C.S. Lewis had a gift for words and his words live on today through his famous quotes. Here are some of my favorite quotes from C.S. Lewis organized by topic.  Do you have a favorite C.S. Lewis quote? Add it to the comments!
 Featured C.S. Lewis Quote
"I didn't go to religion to make me happy. I always knew a bottle of Port would do that. If you want a religion to make you feel really comfortable, I certainly don't recommend Christianity."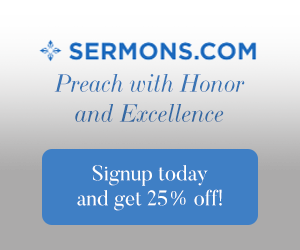 C. S. Lewis On Love
"Though our feelings come and go, God's love for us does not."
"Love is not affectionate feeling, but a steady wish for the loved person's ultimate good as far as it can be obtained"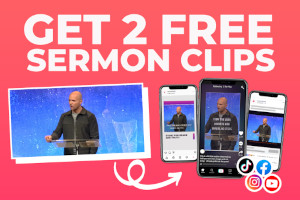 "Affection is responsible for nine-tenths of whatever solid and durable happiness there is in our lives"
"Have you not seen that in our days
Of any whose story, song or art
Delights us, our sincerest praise
Means, when all's said, 'You break my heart?"
"Do not waste time bothering whether you "love" your neighbor; act as if you did.As soon as we do this we find one of the great secrets. When you are behaving as if you loved someone you will presently come to love him."
"The Christian does not think God will love us because we are good, but that God will make us good because He loves us."
Friendship Quotes
"Friendship is born at that moment when one person says to another: "What! You too? I thought I was the only one."
"Friendship is unnecessary, like philosophy, like art…. It has no survival value; rather it is one of those things which give value to survival."
"What draws people to be friends is that they see the same truth. They share it."
"In friendship…we think we have chosen our peers. In reality a few years' difference in the dates of our births, a few more miles between certain houses, the choice of one university instead of another…the accident of a topic being raised or not raised at a first meeting–any of these chances might have kept us apart. But, for a Christian, there are, strictly speaking no chances. A secret master of ceremonies has been at work. Christ, who said to the disciples, "Ye have not chosen me, but I have chosen you," can truly say to every group of Christian friends, "Ye have not chosen one another but I have chosen you for one another." The friendship is not a reward for our discriminating and good taste in finding one another out. It is the instrument by which God reveals to each of us the beauties of others."
Quotes About Faith
"I am trying here to prevent anyone saying the really foolish thing that people often say about Him: I'm ready to accept Jesus as a great moral teacher, but I don't accept his claim to be God. That is the one thing we must not say. A man who was merely a man and said the sort of things Jesus said would not be a great moral teacher. He would either be a lunatic — on the level with the man who says he is a poached egg — or else he would be the Devil of Hell. You must make your choice. Either this man was, and is, the Son of God, or else a madman or something worse. You can shut him up for a fool, you can spit at him and kill him as a demon or you can fall at his feet and call him Lord and God, but let us not come with any patronizing nonsense about his being a great human teacher. He has not left that open to us. He did not intend to."
"[God] will not be used as a convenience. Men or nations who think they can revive the Faith in order to make a good society might just as well think they can use the stairs of heaven as a shortcut to the nearest chemist's shop."
"God has not been trying an experiment on my faith or love in order to find out their quality. He knew it already. It was I who didn't. In this trial He makes us occupy the dock, the witness box, and the bench all at once. He always knew that my temple was a house of cards. His only way of making me realize the fact was to knock it down."
Christianity Quotes
"I believe in Christianity as I believe that the sun has risen: not only because I see it, but because by it I see everything else."
"To be a Christian means to forgive the inexcusable because God has forgiven the inexcusable in you."
C. S. Lewis About Obedience
"[To have Faith in Christ] means, of course, trying to do all that He says. There would be no sense in saying you trusted a person if you would not take his advice. Thus if you have really handed yourself over to Him, it must follow that you are trying to obey Him. But trying in a new way, a less worried way. Not doing these things in order to be saved, but because He has begun to save you already. Not hoping to get to Heaven as a reward for your actions, but inevitably wanting to act in a certain way because a first faint gleam of Heaven is already inside you."
"I think He made one law of that kind in order that there might be obedience. In all these other matters what you call obeying Him is but doing what seems good in your own eyes also. Is love content with that?"
Heaven Quotes
"To enter heaven is to become more human than you ever succeeded in being on earth; to enter hell, is to be banished from humanity."
"We want not so much a Father but a grandfather in heaven, a God who said of anything we happened to like doing, 'What does it matter so long as they are contented?"
Quotes About Life
"We want not so much a Father but a grandfather in heaven, a God who said of anything we happened to like doing, 'What does it matter so long as they are contented?"
"You don't have a soul. You are a soul. You have a body."
Do you have a favorite C.S. Lewis quote? If so add it to the comments!