Here in the United States of America when we think of Thanksgiving holiday, we remember a time when William Bradford, the English separatist and the other Pilgrims arrived at Plymouth aboard the Mayflower to establish the first American Colony in 1620. Truly, it is great to study American history and recall the roots of our Thanksgiving holiday but did you know that Thanksgiving or some similar holiday is observed worldwide in at least eight nations? I have found that Argentina, Brazil, Canada, Japan, Korea, Liberia, Switzerland, and the United States of America all celebrate Thanksgiving! [1]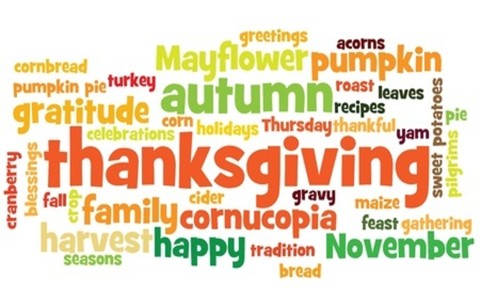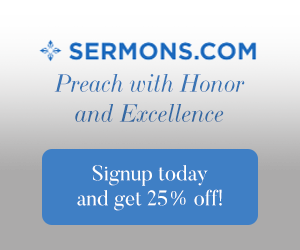 Whether or not your country celebrates a Thanksgiving holiday, as Christians we should have a heart of thanksgiving every day. Take a look at these Christian thanksgiving quotes and sayings.
Whereas it is the duty of all Nations to acknowledge the providence of Almighty God, to obey his will, to be grateful for his benefits, and humbly to implore his protection and favor– and whereas both Houses of Congress have by their joint Committee requested me to recommend to the People of the United States a day of public thanksgiving and prayer to be observed by acknowledging with grateful hearts the many signal favors of Almighty God especially by affording them an opportunity peaceably to establish a form of government for their safety and happiness. (Opening quote from the Thanksgiving Proclamation signed by George Washington, President of the United States of America, October 3, 1789)

[2]



Thanksgiving Quotes from the Bible
I will wash mine hands in innocency: so will I compass thine altar, O Lord: That I may publish with the voice of thanksgiving, and tell of all thy wondrous works. Lord, I have loved the habitation of thy house, and the place where thine honour dwelleth. ~ Psalms 26:6-8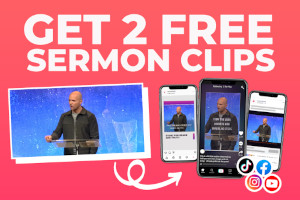 Offer unto God thanksgiving; and pay thy vows unto the most High: And call upon me in the day of trouble: I will deliver thee, and thou shalt glorify me.  ~ Psalms 50:14-15

Sing unto the Lord with thanksgiving; sing praise upon the harp unto our God  Who covereth the heaven with clouds, who prepareth rain for the earth, who maketh grass to grow upon the mountains.  ~ Psalms 147:7-8

For all things are for your sakes, that the abundant grace might through the thanksgiving of many redound to the glory of God.  ~ 2 Corinthians 4:15

Be careful for nothing; but in every thing by prayer and supplication with thanksgiving let your requests be made known unto God.  ~ Philippians 4:6
Thanksgiving Quotes by National Leaders
We have been the recipients of the choicest bounties of Heaven; we have been preserved these many years in peace and prosperity; we have grown in numbers, wealth, and power as no other nation has ever grown. ~ Abraham Lincoln, at Thanksgiving time during the Civil War, 1863

Let us remember that, as much has been given us, much will be expected from us, and that true homage comes from the heart as well as from the lips, and shows itself in deeds. ~ Theodore Roosevelt, 1901

As we express our gratitude, we must never forget that the highest appreciation is not to utter words, but to live by them. ~ John Fitzgerald Kennedy

Northern Ireland has known much pain and suffering. Now we are at the beginning of a new era of peace and prosperity. The creation of this place of thanksgiving is symbolic of a better tomorrow for us all.  ~ Dr. Mo Mowlam, Secretary of State, Belfast, Northern Ireland
Thanksgiving  Quotes by Preachers & Theologians
Thanksgiving is the language of heaven, and we had better start to learn it if we are not to be mere dumb aliens there. ~ A. J. Gossip, Professor of Christian Ethics and Practical Theology at the University of Glasgow

Foolish talking and jesting are not the ways in which Christian cheerfulness should express itself, but rather "giving of thanks" (Eph. 5:4). Religion is the source of joy and gladness, but its joy is expressed in a religious way, in thanksgiving and praise. ~ Charles Hodge, principal of Princeton Theological Seminary

Unto no duty are we more dull and untoward, than to the praise of God, and thanksgiving unto him; neither is there any duty whereunto there is more need that we should be stirred up.  ~ David Dickson (Dick), Scottish theologian

We would worry less if we praised more. Thanksgiving is the enemy of discontent and dissatisfaction.  ~ Harry Ironside, American preacher
Pride slays thanksgiving, but an humble mind is the soil out of which thanks naturally grow.  ~ Henry Ward Beecher, American preacher and reformer

The private and personal blessings we enjoy – the blessings of immunity, safeguard, liberty and integrity – deserve the thanksgiving of a whole life.  ~ Jeremy Taylor, clergyman in the Church of England

There should be a parallel between our supplications and our thanksgivings. We ought not to leap in prayer, and limp in praise. ~ Charles Haddon Spurgeon, English Baptist pastor and writer.

If the only prayer you said in your whole life was, "thank you," that would suffice.  ~ Meister Eckhart, German theologian
Thanksgiving Quotes by Writers
Thou hast given so much to me, give one thing more, – a grateful heart; not thankful when it pleaseth me, as if Thy blessings had spare days, but such a heart whose pulse may be Thy praise.   ~ George Herbert, Welsh-born English poet

Thanksgiving Day is a jewel, to set in the hearts of honest men; but be careful that you do not take the day, and leave out the gratitude.  ~ E.P. Powell, American author & journalist

Gratitude is a quality similar to electricity: it must be produced and discharged and used up in order to exist at all.  ~ William Faulkner, American writer and Nobel Prize recipient

Add to the List
Have you found a Christian thanksgiving quote or saying that you would like to share? Add it in the comment section below.
Take a look at these other articles about Thanksgiving:
Resources: The Holy Bible, King James Version. [1] Thanks-Giving Square (http://www .thanksgiving.org/world.html). [2] Thanksgiving Proclamation (http: //lcweb2.loc.gov/ammem/GW/gw004.html)