What does having an anointing of the Holy Spirit mean? Do some Christians have this anointing while others do not?  What does the Bible say about the anointing of the Holy Spirit?
Why the Word Anointing?
The Old Testament is full of references about being anointed but it speaks about being anointed with oil which is symbolic of having God's special blessing or commission.  Oil is also symbolic of the Holy Spirit or someone being empowered or enabled by the Holy Spirit. The Holy Spirit is not an anointing but is the Third Person of the Trinity.  The Holy Spirit is actually God the Holy Spirit. When someone was anointed with oil in the Old Testament, they were declared to be set apart or consecrated for holy use by God (Exodus 25:6; Leviticus 8:30; Numbers 4:16). When someone was anointed by this oil, it was called the "holy, anointing oil" (Exodus 30:32-3); three times in fact which is representative of the Trinity. Did this anointing point to something that was to occur in the New Testament?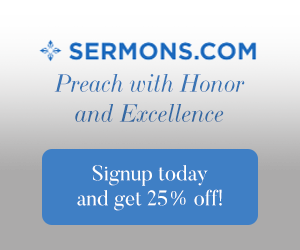 An Anointing from the Holy One
The Apostle John said that Christians "have an anointing from the Holy One, and all of you know the truth" (1 John 2:20).  Who is this Holy One?  First John 2:27 gives us more on this anointing, "But the anointing that you received from him abides in you, and you have no need that anyone should teach you. But as his anointing teaches you about everything, and is true, and is no lie—just as it has taught you, abide in him."  Who is the bringer of the knowledge of God?  This "anointing teaches" us about "everything" and it abides in us.  It appears that the Holy Spirit is this anointing and if a person is a believer in Christ, they have this anointing with the presence of the Holy Spirit who abides in them.  The Spirit teaches us about the things of God.  Someone who says that a person is "really anointed" may mean that they have a special God-given gift and are using this anointing in a powerful way or they could mean that they really understand the things of God.  Ultimately, all spiritual knowledge is from God the Holy Spirit however the Bible does not teach that only some can have a special anointing of the Spirit while others cannot; they can be walking in the Spirit but that is another issue altogether.
Who is and Who is Not Anointed by the Holy Spirit?
All believers are anointed by the indwelling of the Holy Spirit.  Some can walk more closely in the Spirit but there is not a believer that does not have the Holy Spirit for if you don't have the Holy Spirit, you are none of Christ's. Romans chapter 8 is predominantly about the Holy Spirit's indwelling, work, and says "You, however, are not in the flesh but in the Spirit, if in fact the Spirit of God dwells in you. Anyone who does not have the Spirit of Christ does not belong to him.  But if Christ is in you, although the body is dead because of sin, the Spirit is life because of righteousness. If the Spirit of him who raised Jesus from the dead dwells in you, he who raised Christ Jesus from the dead will also give life to your mortal bodies through his Spirit who dwells in you" (Romans 8:8-11).  If you have the Holy Spirit, you have this anointing and in fact, "all who are led by the Spirit of God are sons of God.  For you did not receive the spirit of slavery to fall back into fear, but you have received the Spirit of adoption as sons, by whom we cry, 'Abba! Father!'  The Spirit himself bears witness with our spirit that we are children of God, and if children, then heirs—heirs of God and fellow heirs with Christ, provided we suffer with him in order that we may also be glorified with him" (Romans 8:14-17).  Those who are not born again cannot have this anointing but if God is calling them, they are being led by the Spirit to come to Christ.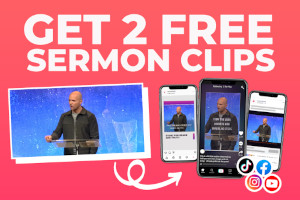 The Parable of the Wise and Foolish Virgins
Near the end of Jesus' earthly ministry, the disciples asked Him about the signs of His second coming and so in Matthew 25:1-13 the oil seems to represent their being accepted or rejected by the Bridegroom, who is Christ Jesus Himself, when He returns for His bride, the church:
"Then the kingdom of heaven will be like ten virgins who took their lamps and went to meet the bridegroom. Five of them were foolish, and five were wise. For when the foolish took their lamps, they took no oil with them, but the wise took flasks of oil with their lamps.  As the bridegroom was delayed, they all became drowsy and slept.  But at midnight there was a cry, 'Here is the bridegroom! Come out to meet him.'  Then all those virgins rose and trimmed their lamps.  And the foolish said to the wise, 'Give us some of your oil, for our lamps are going out.'  But the wise answered, saying, 'Since there will not be enough for us and for you, go rather to the dealers and buy for yourselves.'  And while they were going to buy, the bridegroom came, and those who were ready went in with him to the marriage feast, and the door was shut.  Afterward the other virgins came also, saying, 'Lord, lord, open to us.'  But he answered, 'Truly, I say to you, I do not know you.'  Watch therefore, for you know neither the day nor the hour."
What Jesus seems to be saying, and I would even say warning about, is that some will think that they have the Holy Spirit and thus are born again but instead will hear Jesus' tragic words that "I do not know you."  This sounds perilously close to Matthew 7:21-23 where He says that "Not everyone who says to me, 'Lord, Lord,' will enter the kingdom of heaven, but the one who does the will of my Father who is in heaven.  On that day many will say to me, 'Lord, Lord, did we not prophesy in your name, and cast out demons in your name, and do many mighty works in your name?'  And then will I declare to them, 'I never knew you; depart from me, you workers of lawlessness.'" Just prior to verses 21-23 He was saying that many did miracles, wonders, and deeds for Jesus…or so they thought.  They believed that they were Christians but unless one has the Holy Spirit, they are none of His (Romans 8:9).  These foolish virgins in Matthew 25 "took their lamps [but] they took no oil with them."
Conclusion
For the Christian to be filled with the Spirit means that they will experience an anointing of the power, praise, and purity of the believer and this is only possible for those who are walking in the Spirit and are being indwelt by the Holy Spirit.  This is how "we know that we abide in him and he in us, because he has given us of his Spirit" (1 John 4:13).  Jesus was anointed by God (Acts 10:38; Acts 4:27) which is what Jesus Himself said "The Spirit of the Lord is upon me, because he has anointed me" (Luke 4:18) and why Paul wrote that we are to "be filled with the Spirit" (Ephesians 5:18) which is an anointing by God Himself in the Person of the Holy Spirit.  We can do nothing that glorifies God but by the power of His Spirit.  When a person is saved, they have the anointing and are sealed by the Spirit of God (Ephesians 1:12-14).  If you are not born again, then you do not have the Spirit nor can you receive the Spirit until you repent and put your trust in Christ.  You presently walk in the flesh and cannot please God (Romans 8:8). My suggestion is that if you are not yet saved, repent, confess your sins, and see your desperate need for a Savior, Jesus Christ, and put your trust in Him Who alone can save you.  He will be your Judge if you are not saved or He will be your Savior if you are.
Resources: New International Version Bible (NIV) THE HOLY BIBLE, NEW INTERNATIONAL VERSION®, NIV® Copyright © 1973, 1978, 1984, 2011 by Biblica, Inc.™ Used by permission. All rights reserved worldwide