My hope is in Christ and for this reason I try not to look back on my life, instead I look forward … I look to the cross. As I say often, what better way to meditate upon something as important as the cross as to do it with a song. There are so many songs about the cross. Sometimes we actually sing about the cross while other times we sing about Calvary, the blood or we just recount the precious story of Jesus and what He did for all of mankind.
Take a look at my top 10 songs about the cross (in alphabetical order by title) and feel free to add your own favorites in the comments below.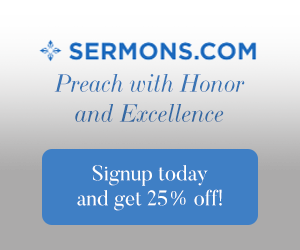 At Calvary (Daniel Brink Towner | William Reed Newell)
Beginning with the beautiful great hymn of faith about the place where my Savior was crucified. This is an upbeat hymn and is especially wonderful when accompanied by an energetic pianist.
My favorite lyrics and contained in verse 3: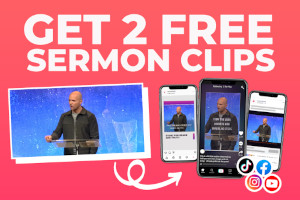 "Now I've given to Jesus everything
Now I gladly own Him as my King
Now my raptured soul can only sing of Calvary"
Check out this article with more hymns:  My Ten Favorite Christian Hymns
Jesus Paid It All (Alex Nifong | Elvina M. Hall | John Thomas Grape)
Here is another favorite hymn, one which is more of a ballad and sung in a way that is reflective of just what Jesus did at the cross. I look forward to the day that I stand before His throne, complete in Him recalling "Jesus died my soul to save, my lips shall still repeat"
Enjoy this updated version of this hymn in the video below featuring the voice of Kristian Stanfill.
I Lift My Hands (Chris Tomlin | Louie Giglio | Matt Maher)
This lovely praise song reminds us that it is Jesus' love and mercy are deep and unfailing. The singer urges us to "be still" because God is our refuge, strength and He is faithful.
The lyrics in the chorus are my favorite:
"I lift my hands to believe again
You are my refuge
You are my strength
As I pour out my heart
These things I remember
You are faithful God forever"
Lead Me To The Cross (Brooke Ligertwood )
This is one of my favorite praise songs. It has a lovely melody and even better lyrics. It is a prayerful plea that the Lord will lead me to remember that I belong to Him and there is nothing on this earth that compares to His love. My favorite few words in this song "Everything I once held dear I count it all as loss" remind me of Paul's words to the Philippians:
"But what things were gain to me, those I counted loss for Christ. Yea doubtless, and I count all things but loss for the excellency of the knowledge of Christ Jesus my Lord: for whom I have suffered the loss of all things, and do count them but dung, that I may win Christ, And be found in him, not having mine own righteousness, which is of the law, but that which is through the faith of Christ, the righteousness which is of God by faith: That I may know him, and the power of his resurrection, and the fellowship of his sufferings, being made conformable unto his death; If by any means I might attain unto the resurrection of the dead." (Philippians 3:7-11)
Love Is Here (Drew Middleton | Jason Ingram | Jason Jamison | Mike Donehey | Phillip LaRue)
One of my daughter's favorite Christian bands at this time is Tenth Avenue North. When I asked her to share some of her favorite songs about the cross this is one of them that she listed. It speaks of the Water that quenches our thirst and our Father that gives rest. But mostly is speaks of that special and unconditional "Love" that comes only from our Father who gave us a precious treasure … His only begotten Son. He is the LORD and His Love is here now for you. Won't you come to Jesus today?
O The Blood (Mary Elizabeth Miller | Thomas Miller)
This song was released Kari Jobe in 2010 and it speaks of the precious blood of Jesus that was shed for all at the cross. The words of the chorus stay with me all day when I sing this song. They hold special meaning to the life of every believer.
"O the blood of Jesus washes me
O the blood of Jesus shed for me
What a sacrifice that saved my life
Yes the blood it is my victory"
Sweetly Broken (Jeremy Riddle)
Jeremy Riddle, along with his rhythm guitar looks and clings to the cross in this upbeat and wonderful praise song. I challenge anyone to sing this song without feeling the impact of the priceless gift that Jesus gave to us on the cross. He did not have to die but He willing did it in obedience to the Father.
Sing along with this video:
The Wonderful Cross (Chris Tomlin | Isaac Watts | J. D. Walt | Jesse Reeves | Lowell Mason)
This current praise song includes the words and music from When I survey the wondrous cross by hymnist Isaac Watts and then includes some equally lovely words about the wonderful cross. I include this in my worship sets often in church. My favorite words have never grown old even though they were penned by Mr. Watts in 1707:
"Were the whole realm of nature mine
That were a present far too small
Love so amazing so divine
Demands my soul my life my all"
This Man (Jeremy Camp)
Jeremy Camp has some of the best songs about the cross today. He asks if you would take the place of "This Man" or if you would take the nails from His hands. These are both excellent questions to contemplate as we meditate upon the depth of His grace. This Man is Jesus my Savior. I love Him and without Him I am nothing.
Tell Me The Story of Jesus (Fanny Jane Crosby | John Robson Sweney)
Another one of my daughters did a report on the music of Fanny Crosby when she was in our home school. Now every time I hear a Fanny Crosby song I remember my little girl who shared such great information about this hymnist who did not let anything stop her from writing about her Savior, not even blindness. The Gospel is clearly contained in the last verse of this hymn … the truth of the cross:
"Tell of the cross where they nailed Him
Writhing in anguish and pain
Tell of the grave where they laid Him
Tell how He liveth again
Love in that story so tender
Clearer than ever I see
Stay let me weep while you whisper
Love paid the ransom for me"
I could give you so many more songs about the cross but I would so much rather that you share your favorites in the comments below. It is good to have a song in your heart, especially when it is a song about the cross and our wonderful Savior; how gave His life there as a ransom for all.