Birthdays are some of the best times of the year, especially if you have kids! I love watching my children smile and laugh on their birthdays as they open each present they receive. Birthdays can also be times of sorrow as we remember loved ones who have passed away. Birthdays do bring a mixed range of emotions for sure. You may have loved ones that have moved away that you will not be with on yours/their birthdays. You may have family that has purposely cut you out of their life, which makes birthdays even harder. Whatever your case may be, always remember that God absolutely loves you! Here are 6 prayers for different birthday occasions.
Christmas!
Dear Jesus,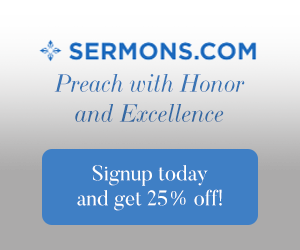 There aren't words enough to express how happy I am today! It is December 25th! Happy birthday Jesus! You are my Rock, my Savior, my Salvation, my Friend, my Advocate, my Redeemer, and the Lover of my soul! You are my EVERYTHING! This is the 2nd best day of the year, next to Easter when You arose from the grave as a victor over hell to save me! Oh, Jesus, thank You! Thank You! You willingly left Heaven to be born of a virgin, Mary. Thank you for such bravery and courage! You already knew the outcome of your life as a human and you came anyway! I love You, Jesus! Happy birthday to You, my Savior! Amen
My Spouse
Father in Heaven,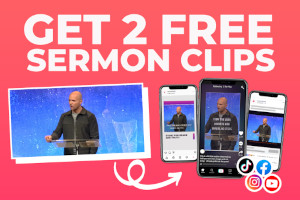 Thank you for my spouse! You have blessed me so much! I pray that my husband/wife has an amazing birthday today. Lord, may all of the things I have planned to show him/her how much I love them work out okay. I would not be me today if my spouse wasn't in my life. Thank you for my husband/wife! I am truly blessed! I love You, Lord! Amen
I Miss You
O Lord,
I miss my son! He has left us and cast us out of his life. I miss my boy! I love him dearly, Lord. Today is his birthday and I have no way to reach him. I don't know where he lives or what his cell phone number is. Father, I am grieving inside for my son. I pray that his day is wonderful today and that someone who loves him will honor him this day. Father, more than anything, I pray that You bring him home! Not to my home, but Your home, Your kingdom. I would love to see my son again, Lord, but if that never happens, please watch over him. May his birthday be wonderful today. I love You, Father! Amen
Those Who Have Gone Before Us
Heavenly Father,
My dad is with you in Heaven and today is his birthday. I miss him dearly, and yet I wonder what his day must be like in Heaven today. He has already received the best gift of his life, walking with Jesus in Heaven. To be with Jesus is the ultimate present and I am so thankful that my dad is with Jesus! I don't think that he remembers his own earthly birthday, but I do celebrate it today. He was a wonderful, God-fearing, loving man. He worked hard to support us growing up. He made time for me every single day. He raised me in church and showed me how to be a real man/woman of God. I thank you for the life I had with him here and I look forward to life eternal in Heaven where I will see him again! I love You, Father! Amen
My Children
My Precious Redeemer,
Thank You for blessing me with my children! Today is my daughter's birthday. She is turning 8 and she still wants to snuggle up to a movie with me! Thank you for her, Father! I pray that she knows just how much she is loved today. I pray that she sees her family surrounding her in love and excitement! She is a beautiful girl and even though she has me wrapped around her finger, You are slowly wrapping her around Yours! Draw her closer to You every day, Father! I love You, Lord! Amen
Across The Miles
Father,
I am so thankful for my brother/sister! I have so many wonderful memories of them growing up. Because of distance I can't wish him/her a "Happy Birthday" in person. Lord, may it be that when I call them on the phone that we can have a really wonderful conversation. I pray for Your blessings on them today! I love You! Amen
Conclusion
I hope you have enjoyed these 6 prayers. Whatever your situation is, God is with you. May you be faithful to Him always as you live a life worthy of the calling!
Take a look at this other prayer article: