What main biblical concepts seem to confuse Christians the most?  What can we study about them to lessen the confusion and hopefully, defuse any arguments?
Judge Not
Too many Christians stop at a certain Scripture where Jesus said "Judge not and you shall not be judged" but this is taken out of context and when you take a text out of context and make it a pretext, it usually turns out to be a false one!  This "misquote" is taken from Matthew 7:1-5 "Judge not, that you be not judged.  For with the judgment you pronounce you will be judged, and with the measure you use it will be measured to you.  Why do you see the speck that is in your brother's eye, but do not notice the log that is in your own eye?  Or how can you say to your brother, 'Let me take the speck out of your eye,' when there is the log in your own eye?  You hypocrite, first take the log out of your own eye, and then you will see clearly to take the speck out of your brother's eye."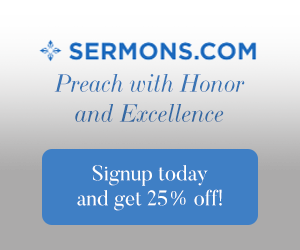 What Jesus is actually saying is to not judge someone when you've got a bigger sin your own life.  That is why Jesus said "You hypocrite, first take the log (the bigger sin) out of your own eye (life), and then you will see clearly to take the speck (your brothers sin) out of your brother's eye."  He didn't say just ignore the speck in your brother's eye or when you get the log out of your own eye, don't bother your brother about his speck.  He also didn't say not to judge but to judge after you are sure you are not a worse sinner.  By the way, our own logs (sins) can blind us in seeing only other's specks in our brothers and sisters eyes and not our own logs.  Jesus indicates that if a brother has a sin, we should point out that "speck" but Jesus didn't say "That's none of your business."  Jesus says "If your brother or sister sins against you, rebuke them; and if they repent, forgive them" (Luke 17:3), He didn't say, "Well don't judge him, leave him be."  The idea is that if a brother or sister is caught in a sin, point it out so that they might repent and if they do, forgive them.  Further, in Matthew 18:15 Jesus says "If your brother or sister sins, go and point out their fault, just between the two of you. If they listen to you, you have won them over."  This was found even in the Old Testament like in Leviticus 19:17 "Do not hate a fellow Israelite in your heart. Rebuke your neighbor frankly so you will not share in their guilt."  Even John wrote "If anyone sees his brother committing a sin not leading to death, he shall ask, and God will give him life—to those who commit sins that do not lead to death. There is sin that leads to death; I do not say that one should pray for that" (1 John 5:16).  Paul also wrote this, perhaps the clearest of all in Galatians 6:1 "Brothers, if anyone is caught in any transgression, you who are spiritual should restore him in a spirit of gentleness. Keep watch on yourself, lest you too be tempted."  You really are your brother's (and sister's) keeper.
The Bible Says…
There are so many sayings from the Bible that you hear that are not actually in the Bible.  There is the "Golden Rule" which may come from "Do unto others as you would have others do unto you" (Matt 7:12).  While the latter is true, the "Golden Rule" is not actually in the Bible.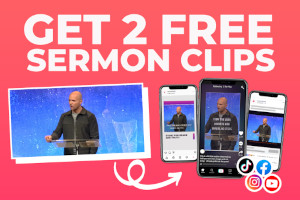 "God helps those who help themselves" is often quoted as being from the Bible so the next time you hear this, ask for chapter and verse…because it's not in the Bible.  Actually, God helps those who can't help themselves and saving sinners is one of them.  We could never save ourselves or help ourselves; only God can help us by saving us from our sins.
"The universal brotherhood of man and Fatherhood of God" sounds nice but it isn't true.  God is the Father only of those who have repented and confessed their sins and put their trust in Christ.  In the Lord's Prayer, only those who are God's can say "Our Father…"
"We're going to be up in heaven someday" or "we'll be up in heaven for all eternity."  The truth is, for those who are believers, heaven will be on earth.  Believers will live on the earth after Christ returns and we don't go up to heaven when Jesus returns, the New Jerusalem comes down from heaven to the earth (Rev 21, 22).
"Money is the root of all evil" is ripped right out of the text and they leave out some very important, critical words.  It actually says "For the love of money is a root of all kinds of evils" (1 Tim 6:10).  It isn't money that is evil, it is the love of money that is evil and it isn't the root of all evil but it is "a root of all kinds of evil." There are many benevolent Christians who are wealthy…they love to raise money for ministries and missions but their love is of God and not of money and for them it is "a root of all kinds of good."
Mary Magdalene
Many people, for some strange reason, believe that Mary Magdalene was a former prostitute.  I have seen her portrayed as one in a Bible movie.  There could be nothing further from the truth.  The truth is:
She did have seven demons cast out of her by Jesus (Luke 8:1-3).
She was a disciple of Jesus Christ (Luke 8:1-3).
She was an eyewitness to Jesus' crucifixion (Matt 27:55-56).
She helped prepare Jesus' body for burial (Luke 23:55-56).
She was the first person to witness the resurrection (Matt 28:1-10).
She was also a financial supporter of Jesus and His ministry (Mark 15:40-41; Luke 8:1-3).
After all the other male disciples had abandoned Jesus at the cross, Mary stayed (Matt 26:56). John may have stayed and perhaps did so because he was taking care of Jesus' mother, Mary, but Mary Magdalene stayed with Jesus throughout the entire crucifixion.
So contrary to popular or common belief, Mary Magdalene was a disciple of Jesus and there is no extra-biblical or biblical support for her ever being a prostitute.
The Bible Condones Slavery
You hear a lot of atheists or agnostics state that the Bible supports slavery.  The Bible actually says that God will judge all "slave traders" (1 Tim 1:10). I would like to see them wiggle out of these commands from God:
Exodus 21:16 "Whoever steals a man and sells him, and anyone found in possession of him, shall be put to death."

Deuteronomy 15:12-16 "If your kinsman, a Hebrew man or woman, is sold to you, then he shall serve you six years, but in the seventh year you shall set him free. When you set him free, you shall not send him away empty-handed. You shall furnish him liberally from your flock and from your threshing floor and from your wine vat; you shall give to him as the LORD your God has blessed you. You shall remember that you were a slave in the land of Egypt, and the LORD your God redeemed you; therefore I command you this today."

Colossians 3:11 "Here there is no Gentile or Jew, circumcised or uncircumcised, barbarian, Scythian, slave or free, but Christ is all, and is in all."
There are many other passages but you get the point.  God does not condone or approve of slavery anywhere in either the Old or the New Testament and in fact if you read the Book of Philemon, you will see Paul trying to free Onesimus, Philemon's slave.
Surprised by Suffering and Persecution
I do a lot of counseling and many times I hear "I am really being persecuted for my faith. Why do people do that?" Well, maybe they need to read the Bible more (and that is usually at the root of most believer's problems) because 2 Timothy 3:12 says "In fact, everyone who wants to live a godly life in Christ Jesus will be persecuted" and if you aren't being persecuted, you are either being an underground believer and not sharing your faith with anyone or you are living like the world, and in that case, you need to examine yourself to see if you are really in the faith (2 Cor 13:5) or saved at all.
I probably hear this the most, "I don't know why I'm suffering. Is God punishing me?"  Again, they are probably not in the Bible much because the Bible speaks about this a lot like in James 1:3-4 where is says that suffering is "the testing of your faith produces steadfastness. And let steadfastness have its full effect, that you may be perfect and complete, lacking in nothing."  Peter writes "do not be surprised at the fiery trial when it comes upon you to test you, as though something strange were happening to you" (1 Pet 5:10).  In other words, it shouldn't be strange or surprising…it's normal and besides, suffering produces godly character "because we know that suffering produces perseverance, perseverance, character; and character, hope" (Rom 5:3-4).
If you can show me in the Bible where God promises you happiness then I will recant and say that I am wrong.  He gives us joy and joy is permanent. Happiness is temporary and based upon happenings.  The peace that Christ gives us remains throughout our trials, pain, suffering, and persecutions.
Conclusion
There is no missing the way to be saved.  There shouldn't be any confusion.  If a person repents, then confesses their sins to God (to confess means you agree with God about your sins), and then put their trust in the Savior, they will be spared from God's wrath (John 3:35).  To see how easy it is to be saved today (2 Cor 6:2) read Romans 10:9-13 because Jesus is the One and only Way to be saved (Acts 4:12). Truly Jesus is "the way and the truth and the life. No one comes to the Father except through me" (John 14:6).
Related reading: Famous Bible Verses
Resource – Scripture quotations are from The Holy Bible, English Standard Version® (ESV®), copyright © 2001 by Crossway, a publishing ministry of Good News Publishers. Used by permission. All rights reserved.