There are many famous Christian missionaries throughout history. While we may not agree with every one of them from a doctrinal standpoint, they are an inspiration and example to those of us who are serving the Lord as missionaries today. Here is a list of 10 famous missionaries and what they are known for. I hope you are inspired to pick up a book and study each of these men and women and see what they contributed to the cause of Christ.
William Carey (1761-1834)
William Carey is known as the father of modern missions. Carey was an English missionary to India who was a skilled linguist, writer and printer. He translated portions of the Bible in many languages.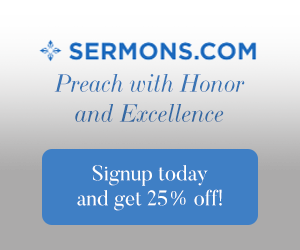 Carey grew up in the Church of England but was saved while an apprentice to a shoemaker. He eventually joined the Baptist church and went to India as a Baptist missionary. As a self motivated learner he taught himself Latin, Hebrew and Greek.
He founded the Baptist Missionary Society and was instrumental in influencing many other missionaries to the foreign field; particularly to India.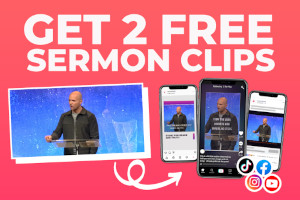 Adoniram Judson (1788-1850)
Judson was a Baptist missionary who became the first North American Protestant missionary in Burma (Myanmar). Like other early missionaries, he was involved in translation work and church planting. He went to the field of India as a Congregationalist but, after much study of the Bible, became convinced that Baptist doctrine was more biblical. Because of anti-Western sentiment in India, he moved to Burma.
It took him 12 years to see his first 18 converts. By the time he died he had established 100 churches with over 8,000 members. The Baptist churches of Myanmar celebrate "Judson Day" each year to commemorate his arrival in the country.
David Livingstone (1813-1873)
David Livingstone was a medical missionary with the London Missionary Society. He was born in Scotland in 1813, but spent most of his life in Africa as an explorer and doctor. Coupled with his love for the Lord and desire to spread the Gospel, Livingstone used his understanding of nature and science to help him map much of southern Africa.
Livingstone never stayed long in any one place. He was driven to map the continent of Africa in preparation for the many missionaries who would come after him.
Livingstone is considered one of the greatest missionary heroes. God has used his life to open doors for the Gospel.
George Müller (1805-1898)
Müller is known as a prayer warrior who started orphanages and preached heavily about the need for missionaries around the world. In his lifetime his orphanage in England took care of more than 10,000 children. He was instrumental in promoting the idea of "faith missions." This is where missionaries are not supported by a denomination but by individuals and churches. He believed in never asking anyone for support, but trusting God to lay it on the person's heart to support the need.
Hudson Taylor (1832-1905)
Hudson Taylor spent more than 50 years in China as a missionary and is known for his respect for the Chinese culture. He was widely criticized in his home country of England at the time for dressing like a China man in his efforts to blend in while sharing the Gospel. This practice made him much more accepted by the people when he preached.
Hudson Taylor was trained as a physician. He worked as a doctor, evangelist and translator while in China. He continued his translation work when he returned to England for medical reasons.
He personally influenced hundreds of people to be missionaries in his lifetime. Many missionaries today attribute their introduction to the need for missions from reading biographies about Hudson Taylor.
Jonathan Goforth (1859-1936)
Though Jonathan Goforth and his wife went to China in 1888 as traditional missionaries, he soon found a need for short-term trips as an Evangelist. Instead of staying in one place and establishing a church and mission station, he traveled in various regions in China helping to encourage the believers and evangelize the lost.
Amy Carmichael (1867-1951)
Amy Carmichael was an Irish missionary who served in India for 56 years without ever returning to her homeland. Her primary work was with orphans in the southern region of India. She was influenced to consider a career in missions after hearing Hudson Taylor speak about the need for missionaries in China. She applied to be a missionary with the China Inland Mission (Taylor's missionary group) but was eventually turned away because of her poor health. Many of her final 20 years of life was spent in bed due to illness and injury from a fall.
Nate Saint (1923-1956)
As a Missionary Aviation Fellowship (MAF) pilot, Nate Saint helped make contact with the Waodani (or Auca) Indians in Ecuador. Eventually he and his companions were killed in their efforts to evangelize the tribe. However, through the efforts of Nate's sister and the wives of the other men who died that day, the Auca Indian tribe came to know the Lord.
The short lives of men like Nate Saint may seem like a waste during the time of the tragedy, but God has a plan and works all things out to His glory.
Jim Elliot (1927-1956)
From an early age Jim Elliot learned the Bible and used it to lead his daily life. He is most remembered for his dramatic death (along with Nate Saint and three other missionary men) at the hands of the Waodani (or Auca) Indians. While their deaths were tragic, the response by the wives of these men towards the ones who killed them opened up their hearts to the Gospel.
Eric Liddell (1902-1945)
Eric Liddell is probably best known for the 1980s film Chariots of Fire. The film mainly focused on his life as an Olympic runner, yet the story of Eric Liddell as a missionary is important. Liddell was born to missionary parents in North China. His parents were Scottish missionaries serving with the London Missionary Society. Though he was born in China, he spent his school years in Scotland.
After school, and his time as an Olympic athlete, he returned to China as a missionary in 1925. He worked as a school teacher as well as a minister. By 1941 British nationals were encouraged to leave China by the British government because of the coming Japanese invasion. Liddell's wife and children returned to Canada which is where she was from. Eric remained to work in a hospital with his brother. In 1943 he was put in a prison camp by the Japanese and continued to teach children and preach the Bible.
Mr. Liddell died of a brain tumor in the Weihsien Internment Camp on February 21, 1945. He died of an inoperable brain tumor. I recently had the privilege of meeting a lady who was a young girl in the same camp with Eric Liddell. She said that as children (she was with him from the time she was 9 to 11 years old), they knew nothing of his fame as an athlete. The children only knew that he was a kind gentle man and one of their favorite teachers.
Jim Elliot is often quoted as saying, "He is no fool who gives what he cannot keep to gain that which he cannot lose."
Do you have a favorite Christian Missionary of the past or present? Post it in the comments!