One of my favorite hymns, How Great Thou Art based on the poem by Carl Gutav Boberg includes the lyrics:
"When through the woods and forest glades I wander, I hear the birds sing sweetly in the trees. When I look down from lofty mountain grandeur and hear the brook and feel the gentle breeze; then sings my soul, my Savior God to thee! How great thou art! How great thou art!" 
I love that hymn! It speaks so wonderfully about the beauty of all of creation that God has made. Have you ever had that experience where you look at the landscape around you and tell God how thankful you are for how beautiful it is? Here are 10 places around the world that showcase God's amazing handiwork! I recommend looking up pictures online of all of these when you have a chance. They are all truly magnificent creations! All of my research for this article has been taken from Wikipedia.org. As it is impossible for me to fly to Brazil for this article!
The Grand Canyon, USA
The Grand Canyon is absolutely breath-taking! It has been carved and molded by the Colorado River for centuries. This massive canyon stretches 227 miles and has a width at some points of 18 miles! It is also deeper than 1 mile in some areas! This is one site I must see before I leave for Glory! It has wonderful colors of brown, red, and orange that blends together so beautifully!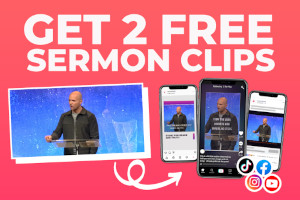 The Iguazu Falls, Argentina and Brazil
These water falls are majestic sites that go into the Iguazu River which is a border that separates Argentina and Brazil. The average flow rate of the falls is an incredible 62,010 cu ft. That is amazing! The highest portion of the falls is 82 meters high! The most visited area of the falls is called The Devil's Throat.
Banff National Park, Canada
This national park is one of the most visited each year in the entire world. There is an estimated 5 million tourists that visit each year. This park is host to the Rocky Mountains, along with other beautiful areas of glaciers and forests. To see the lush green vegetation mix with the mountains, lakes, and blue skies is a wonderful site!
Maldive Islands
These islands are actually their own country located in the Indian Ocean. There are 1,192 of these coral islands that make up the country. Try wrapping your brain around that! They are surrounded by gorgeous blue sparkling water. Underneath the water is a host of beautiful coral reefs and marine life of all kinds. The sunsets here will leave you mesmerized.
Fjordlands National Park, South Island, New Zealand
A fjord is a "long, narrow, deep inlet of the sea between steep slopes." (thefreedictionary.com) Now, picture all of these fjords intertwining between the mountains and you have an idea of what it looks like. One of the pictures I saw showed clouds passing on the tops of the mountains. You can literally touch the clouds there on some days! Some of the wonderful wildlife you can find there are dolphins, seals and the only flightless parrot in the world, the Kakapo.
Okavango Delta, Botswana
This swamp is located smack dab in the middle of the Kalahari Desert. Because it is such a diverse opposite of the arid landscape surrounding it, it brings a diverse culture of wildlife as well. You will see buffalo, elephants, hippopotamus, lions, cheetahs, leopards, ostriches, owls and the list goes on. If you visit here, you will see lots of lily pads on the delta as you take safari tours by boat. If you like adventure, this might be the trip for you!
Mount Everest, Nepal
This is a must for an article like this. Mount Everest is the tallest mountain in the world, soaring to a height of 29,029 ft.! I just heard on the radio last week that an 80 year old man, Yuichiro Miura, just climbed and conquered this mountain! What an amazing feat! The majestic views of this mountain can be seen all around. Its massive structure screams out the power of God. It makes me think of Matthew 17:20 when Jesus says, "For truly, I say to you, if you have faith like a grain of mustard seed, you will say to this mountain, 'Move from here to there,' and it will move, and nothing will be impossible for you." I have yet to meet anyone who can move a mountain with that kind of faith. It is very humbling to think of how much we don't rely on God. Mount Everest is a testament to the faith we could have! I think this mountain is a great reminder of where we all should be. So, let's strive for faith that can move mountains as big as Everest!
Torres Del Paine National Park, Patagonia, Chile
This park is a massive 598,000 acre park located at the south end of the Andes Mountains. "Paine's unique physical attributes of glaciers, lakes, gnarled Magellanic trees, and dramatic mountains offer some of the most awe-inspiring hiking in the world." (Geographic Expeditions) In this park you can find a variety of animals including: foxes, pumas, owls, woodpeckers, and geese.
La Digue, Seychelles
This is a beautiful island with pristine beaches on the outside and lush thick forests on the inside. It is a great mix for those who like a little of everything. The water is absolutely beautiful there. It is that bright aqua blue color. The sunsets here are breath-taking too. This would be a great vacation for you and your spouse to enjoy time with each other and with our Creator. It is just beautiful.
The Great Barrier Reef, Australia
This colossal reef is the largest on our planet. It is so big that you can see it easily from space! It is located in the Coral Sea off of the coast of Queensland, Australia. The water here is absolutely crystal clear and beautiful. There are many forms of life in the water here including: green sea turtles, sea horses, sharks and stingrays. There is an explosion of colors under the water from the wonderful coral to the life underneath. You will be mesmerized by all of the blue, yellow, orange, green, and red that surrounds you if you go scuba diving there. And yes, you will find Nemo here!
Conclusion
These are only 10 of the hundreds of wondrous places that God made for us to enjoy. God has made some breath-taking views of life abounding! Have you vacationed anywhere that has displayed God's wonderful creation! Please let us know in the comments! God bless you as you live a life worthy of the calling.
Take a look at what the Bible says about creation:
Resources – The Holy Bible, English Standard Version "Scripture quotations are from The Holy Bible, English Standard Version® (ESV®), copyright © 2001 by Crossway, a publishing ministry of Good News Publishers. Used by permission. All rights reserved."  Wikipedia.org. YouTube video "Creation Calls" by Brian Doerksen