Funny that I should be writing about authors, seeing as I am not an avid reader. I think it is just because I rarely have the time to sit and enjoy a good book. There are a few that I recall to be good, and I have included them here, while others are favorites of some of my family. I must say, it was very, very difficult to narrow it down to these because there are so many more than just ten favorite Christian authors. To be fair, I have alphabetized them by last name for you.
Terri Blackstock
This is one of my daughter's favorite authors. As a well-known secular writer, Terri found her relationship with the Lord failing for the compromises that she made in her writing. She purposed in her heart to never write again, unless it glorified the Lord. Terri has kept her promise and the Lord has blessed her abundantly in the Christian writing world.[3] My daughter says that she writes only God-honoring material and this is why she loves her so much. Read Terri's testimony here: Terri Blackstock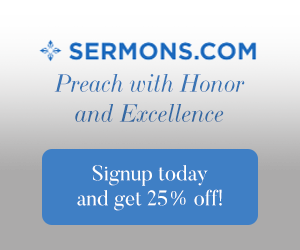 Ted Dekker
I remember one of the first things I noticed when I visited my daughter and her new husband in their home was that my son-in-law had many Ted Dekker books and that he loved to read. Ted Dekker was raised in Indonesia as an MK (missionary kid). It was his missionary upbringing that helped his imagination to grow wild. It wasn't until he was a full grown man, now living in the United States of America that he remembered his desire to be a novelist. He wrote and re-wrote 3 novels before ever being published. You want to exercise your imagination? This may be your new favorite author. Today he has sold over 5 million copies of his books and has even had two of them made into movies.[4]
Virginia Ruth Fugate
I am including Virginia because it was her book study On the Other Side of the Garden that helped me to understand my role as a wife and Biblical woman. I was a fairly new Christian and I was career bound when I joined the ladies in my church for this study. I am so thankful that Virginia penned the pages of this book because she helped me to get into the Word and understand what God's plan for me and every Christian woman is. I highly recommend this book and its companion workbook for group or individual study. Your eyes will be opened when you let the Holy Spirit show you your true womanhood. Her books are available at any Christian book store.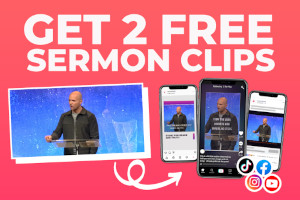 Elizabeth George
In addition to the excellent writer that she is, I think I like Elizabeth George because we have a few things in common. Like me, she is a pastor's wife, a mom, a grand mom, a writer and a teacher. Her writing gets to the heart of the matter as she teaches from the heart and the Scriptures. Although she is an award-winning novelist, she has also published many Bible study and devotional materials for women. She has dedicated her life to helping women see how the Bible can be used to change lives. Visit her web to see her works: Elizabeth George
Tim LeHaye
Tim LeHaye is known for the Left Behind Series which he co-authored with Jerry B. Jenkins. Here is a link to the Left Behind website: Tim LeHaye. All in all Dr. LeHaye has written more than 50 non-fiction books and co-authored some 25 fiction books. He continues to appear on the best-seller list with several publications.[1] His specialty seems to be Bible prophesy. I enjoyed the Left Behind series but must caution that some of it is truly fiction. To really understand Biblical prophecy the best source for your reading and study is the Bible itself.
C.S. Lewis
I have labored to think what to write about this astoundingly talented man; only to say that I love the Chronicles of Narnia Series. You can truly get lost in these books. When you read C.S. Lewis's works you will find yourself amongst a whole world of talking animals, royalty, sacrifice, laughter, sadness and true love. If you have not already, read this series and do it before you see the films or you will spoil the whole thing!
Catherine Marshall
Catherine Marshall wrote the beloved Christy series of books. Wholesome good reading is what I love about this author. You will love how she writes and won't want to take a break even to sip your tea by the fireplace! Buy her books anywhere.
Janette Oke
Janette's specialty is Christian fiction and wholesome Christian romance. I was given the Song of Acadia Series as a gift by someone who knew that I was not a big reader, but enjoyed Janette's writing. Co-authored with T. Davis Bunn, this is a lovely story about two sisters, separated at birth. It is set in 18th Century Canada during a time when these two women, from different social statuses, form an unlikely friendship. The series includes 5 small books and truly, I could not put them down. It is a warm story full of joy, sorrow and joy again.
Another popular series of Janette's is Love Comes Softly which was started in 1979. The characters and storyline of that book were so endearing to her readers that she turned it into a series. The story of this prairie family concludes after 8 books and 10 years of writing. Janette has received various awards for her achievements in Christian writing. She is loved by female and male readers alike and also offers several children's books.[2]
Frank E. Peretti
This would be an author recommended by one of my daughters. She has read many of Frank Peretti's books. She tells me that although his books could be a little spooky, there is always a Christian message there. Even as a child Frank was the most popular storyteller in the neighborhood. Thanks to his mother's typewriter he regularly wrote down what he was telling to his friends as a boy. Before becoming the well-known and successful author that he is today Frank played banjo in a band, studied at UCLA, and even helped his father pastor a church in Seattle. It is interesting to note that his first, and probably his most popular book This Present Darkness sat on bookshelves gathering dust before anyone ever picked it up. Frank has also written some children's stories and has released an audio series entitled Wild and Wacky Totally True Bible Stories.[5] You can pick up any of Frank's works at your favorite Christian book store.
Philip Yancey
One of Philip's best-known books is The Jesus I Never Knew which he wrote because of his childhood experience in a Southern American church. He says he learned about Jesus as an adult and wrote about it because the Jesus he knows now is nothing like what his childhood church taught. On his website he says this about why he became a writer: "As I look back, I realize that I became a writer because I had absorbed the power of words in my own life.  To me, the written word seems safer, less threatening, more freedom-enhancing." [6] You should read some of his stuff; he writes about what you have always thought but was afraid to say.
Sources:
[1] Amazon.com
[2] http://www.christianbook.com/html/authors/101.html
[3] http://www.terriblackstock.com/about/
[4] http://www.teddekker.com/about/
[5] http://frankperetti.com/?page_id=13
[6] http://www.philipyancey.com/q-and-a-topics/q-a-church