Sometimes you can hear just a few words of inspiration and it makes your day. Words are powerful; they can build up or tear down. Here are 22 motivational quotes spoken as words of inspiration.
Never tell people how to do things. Tell them what to do and they will surprise you with their ingenuity. ~ George Patton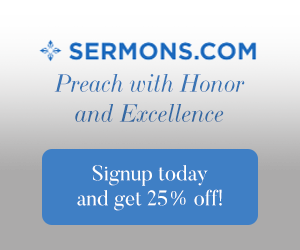 The ability to concentrate and to use your time well is everything if you want to succeed in business–or almost anywhere else for that matter. ~ Lee Iacocca

A general is just as good or just as bad as the troops under his command make him.  ~ General Douglas MacArthur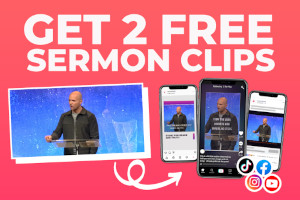 There is always room for a man of force and he makes room for many. Society is a troop of thinkers and the best heads among them take the best places. ~ Ralph Waldo Emerson

Be still, and know that I am God: I will be exalted among the heathen, I will be exalted in the earth.  ~ Psalms 46:10 (KJV), The Holy Bible

If your actions inspire others to dream more, learn more, do more and become more, you are a leader. ~ John Quincy Adams

The ultimate measure of a man is not where he stands in moments of comfort, but where he stands at times of challenge and controversy. ~ Martin Luther King, Jr.

Behold, I am the Lord, the God of all flesh. Is anything too hard for me?  ~ Jeremiah 32:27, The Holy Bible

No man is good enough to govern another man without that other's consent. ~ Abraham Lincoln
Great spirits have always encountered violent opposition from mediocre minds.  ~ Albert Einstein

If you have built castles in the air, your work need not be lost; that is where they should be. Now put foundations under them.  ~ Henry David Thoreau

Be not rash with your mouth, nor let your heart be hasty to utter a word before God, for God is in heaven and you are on earth. Therefore let your words be few.  ~ Ecclesiastes 5:2, The Holy Bible

When one door of happiness closes, another opens, but often we look so long at the closed door that we do not see the one that has been opened for us.  ~ Helen Keller

Nothing can stop the man with the right mental attitude from achieving his goal; nothing on earth can help the man with the wrong mental attitude.  ~ Thomas Jefferson

The talent of success is nothing more than doing what you can do, well.  ~ Henry W. Longfellow

To climb steep hills requires a slow pace at first.  ~ William Shakespeare

Our greatest glory consists not in never falling, but in rising every time we fall.  ~ Oliver Goldsmith

Although the fig tree shall not blossom, neither shall fruit be in the vines; the labour of the olive shall fail, and the fields shall yield no meat; the flock shall be cut off from the fold, and there shall be no herd in the stalls: Yet I will rejoice in the LORD, I will joy in the God of my salvation. The LORD God is my strength, and he will make my feet like hinds' feet, and he will make me to walk upon mine high places.  ~ Habakkuk 3:19, The Holy Bible

Do not think that what is hard for thee to master is impossible for man; but if a thing is possible and proper to man, deem it attainable by thee. ~ Marcus Aurelius
Dost thou love life? Then do not squander time, for that is the stuff life is made of.  ~ Benjamin Franklin

The difference between a successful person and others is not a lack of strength, not a lack of knowledge, but rather a lack in will. ~ Vince Lombardi

I am crucified with Christ: nevertheless I live; yet not I, but Christ liveth in me: and the life which I now live in the flesh I live by the faith of the Son of God, who loved me, and gave himself for me.  ~ Galatians 2:20, The Holy Bible
An Inspirational Video
Be sure to enjoy the inspirational video in the upper right of this page. The name of the song is entitled Midnight Cry, the lead singer is one of my favorite male vocalists; Michael English and he is joined by the Brooklyn Tabernacle Choir. I get chills every time I hear it. It speaks of the blessed hope of the believer which is that day when Jesus comes to redeem His Church, His Bride to take them home with Him.
Sources:
The Holy Bible, King James Version
The Holy Bible, English Standard Version
"Scripture quotations are from The Holy Bible, English Standard Version® (ESV®), copyright © 2001 by Crossway, a publishing ministry of Good News Publishers. Used by permission. All rights reserved."