How's your prayer life? I think today we have lost so much of the emotion that we find in the people of the Bible. We can learn much from seeing how people prayed back in Biblical times and remember that the Bible is a good place not only to read what God is saying to His people, but you can also get some really great prayers from the Bible. Here are a few that you might want to model your prayers after; here are 10 prayers from the Bible that you can emulate.
The beginning of Prayer
Genesis 4:26 To Seth also a son was born, and he called his name Enosh. At that time people began to call upon the name of the Lord.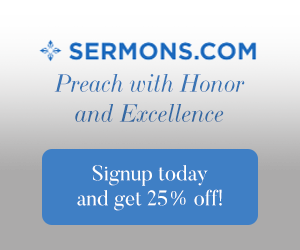 A Benediction
Numbers 6:24-26 The Lord bless you and keep you; 25 the Lord make his face to shine upon you and be gracious to you; 26 the Lord lift up his countenance upon you and give you peace.
Moses' 40 Day Prayer
Deuteronomy 9:18-20; 9:25-29 Then I lay prostrate before the Lord as before, forty days and forty nights. I neither ate bread nor drank water, because of all the sin that you had committed, in doing what was evil in the sight of the Lord to provoke him to anger. 19 For I was afraid of the anger and hot displeasure that the Lord bore against you, so that he was ready to destroy you. But the Lord listened to me that time also. 20 And the Lord was so angry with Aaron that he was ready to destroy him. And I prayed for Aaron also at the same time … 25  "So I lay prostrate before the Lord for these forty days and forty nights, because the Lord had said he would destroy you. 26  And I prayed to the Lord, 'O Lord God, do not destroy your people and your heritage, whom you have redeemed through your greatness, whom you have brought out of Egypt with a mighty hand. 27 Remember your servants, Abraham, Isaac, and Jacob. Do not regard the stubbornness of this people, or their wickedness or their sin, 28 lest the land from which you brought us say, "Because the Lord was not able to bring them into the land that he promised them, and because he hated them, he has brought them out to put them to death in the wilderness." 29  For they are your people and your heritage, whom you brought out by your great power and by your outstretched arm.'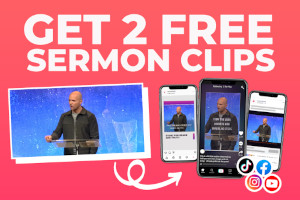 Elijah's Prayer for the Widow's Son
1 Kings 17:20-22 And he cried to the Lord, "O Lord my God, have you brought calamity even upon the widow with whom I sojourn, by killing her son?" 21  Then he stretched himself upon the child three times and cried to the Lord, "O Lord my God, let this child's life come into him again." 22 And the Lord listened to the voice of Elijah. And the life of the child came into him again, and he revived.
Prayer in Time of National Danger
2 Chronicles 14:11 And Asa cried to the Lord his God, "O Lord, there is none like you to help, between the mighty and the weak. Help us, O Lord our God, for we rely on you, and in your name we have come against this multitude. O Lord, you are our God; let not man prevail against you."

David's Prayer for Favor
Psalm 4 Answer me when I call, O God of my righteousness!
You have given me relief when I was in distress.
Be gracious to me and hear my prayer!
2 O men, how long shall my honor be turned into shame?
How long will you love vain words and seek after lies? Selah
3 But know that the Lord has set apart the godly for himself;
the Lord hears when I call to him.
4  Be angry, and do not sin;
ponder in your own hearts on your beds, and be silent. Selah
5 Offer right sacrifices,
and put your trust in the Lord.
6 There are many who say, "Who will show us some good?
Lift up the light of your face upon us, O Lord!"
7 You have put more joy in my heart
than they have when their grain and wine abound.
8 In peace I will both lie down and sleep;
for you alone, O Lord, make me dwell in safety.
Jesus' Prayer for Lazarus; A Prayer as a sign to the unbeliever
John 11 38-42 Then Jesus, deeply moved again, came to the tomb. It was a cave, and a stone lay against it. 39 Jesus said, "Take away the stone." Martha, the sister of the dead man, said to him, "Lord, by this time there will be an odor, for he has been dead four days." 40 Jesus said to her, "Did I not tell you that if you believed you would see the glory of God?" 41 So they took away the stone. And Jesus lifted up his eyes and said, "Father, I thank you that you have heard me. 42  I knew that you always hear me, but I said this on account of the people standing around, that they may believe that you sent me."
Jesus' Intercessory Prayer to the Father
John 17 When Jesus had spoken these words, he lifted up his eyes to heaven, and said, "Father, the hour has come; glorify your Son that the Son may glorify you, 2 since you have given him authority over all flesh, to give eternal life to all whom you have given him. 3  And this is eternal life, that they know you the only true God, and Jesus Christ whom you have sent. 4 I glorified you on earth, having accomplished the work that you gave me to do. 5 And now, Father, glorify me in your own presence with the glory that I had with you before the world existed.
6  "I have manifested your name to the people whom you gave me out of the world. Yours they were, and you gave them to me, and they have kept your word. 7 Now they know that everything that you have given me is from you. 8 For I have given them the words that you gave me, and they have received them and have come to know in truth that I came from you; and they have believed that you sent me. 9 I am praying for them. I am not praying for the world but for those whom you have given me, for they are yours. 10  All mine are yours, and yours are mine, and I am glorified in them. 11 And I am no longer in the world, but they are in the world, and I am coming to you. Holy Father, keep them in your name, which you have given me, that they may be one, even as we are one. 12  While I was with them, I kept them in your name, which you have given me. I have guarded them, and not one of them has been lost except the son of destruction, that the Scripture might be fulfilled. 13 But now I am coming to you, and these things I speak in the world, that they may have my joy fulfilled in themselves. 14  I have given them your word, and the world has hated them because they are not of the world, just as I am not of the world. 15 I do not ask that you take them out of the world, but that you keep them from the evil one. 16  They are not of the world, just as I am not of the world. 17  Sanctify them in the truth; your word is truth. 18  As you sent me into the world, so I have sent them into the world. 19 And for their sake I consecrate myself, that they also may be sanctified in truth.
20 "I do not ask for these only, but also for those who will believe in me through their word, 21  that they may all be one, just as you, Father, are in me, and I in you, that they also may be in us, so that the world may believe that you have sent me. 22  The glory that you have given me I have given to them, that they may be one even as we are one, 23  I in them and you in me, that they may become perfectly one, so that the world may know that you sent me and loved them even as you loved me. 24 Father, I desire that they also, whom you have given me, may be with me where I am, to see my glory that you have given me because you loved me before the foundation of the world. 25  O righteous Father, even though the world does not know you, I know you, and these know that you have sent me. 26  I made known to them your name, and I will continue to make it known, that the love with which you have loved me may be in them, and I in them."
Early Church Praying & Fasting for Paul and Barnabas
Acts 13:1-3 Now there were in the church at Antioch prophets and teachers, Barnabas, Simeon who was called Niger, Lucius of Cyrene, Manaen a lifelong friend of Herod the tetrarch, and Saul. 2 While they were worshiping the Lord and fasting, the Holy Spirit said, "Set apart for me Barnabas and Saul for the work to which I have called them." 3 Then after fasting and praying they laid their hands on them and sent them off.
Last Prayers in the Bible
Rev. 22:17, 20 The Spirit and the Bride say, "Come." And let the one who hears say, "Come." And let the one who is thirsty come; let the one who desires take the water of life without price … 20 He who testifies to these things says, "Surely I am coming soon." Amen. Come, Lord Jesus!
What are Some Others
Can you share a great prayer in the Bible that we can use as a model. Share in the comments below and grow the list.
Sources:
The Holy Bible, English Standard Version
"Scripture quotations are from The Holy Bible, English Standard Version® (ESV®), copyright © 2001 by Crossway, a publishing ministry of Good News Publishers. Used by permission. All rights reserved."