Why did God create such a vast universe? Is there a purpose for the trillions of stars and planets?
Innumerable Stars
Today you can have a star named after you, even if you can't see it with the naked eye or even a telescope, but I hate to tell them you, "You're too late." God has already named them. That's right. God has a name for every star He created, so God knows every star by name. Isaiah the Prophet wrote that God "brings out their host by number, calling them all by name; by the greatness of his might and because he is strong in power, not one is missing" (Isaiah 40:26). I have trouble remembering names, so how can God know every star by name…all of the multiple billions of them? He is omniscient (all-knowing). In fact, God even "determines the number of the stars; he gives to all of them their names" (Psalm 147:3). Think about this: There are about 10 billion galaxies in the observable universe! The number of stars in a galaxy is about an average of 100 billion stars per galaxy. That means there are more than 1,000,000,000,000,000,000,000 (that's 1 billion trillion) stars in the observable universe! And God knows every one of them by name! Incredible!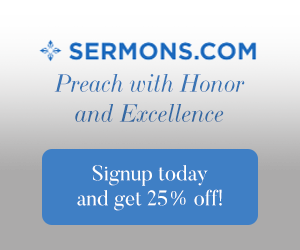 The Groaning Creation
Not only do believers yearn for the coming kingdom, but "the creation waits with eager longing for the revealing of the sons of God. For the creation was subjected to futility, not willingly, but because of him who subjected it, in hope that the creation itself will be set free from its bondage to corruption and obtain the freedom of the glory of the children of God" (Rom 8:19-21). In fact, not only are we groaning in eager expectation of our redemption from bondage, "we know that the whole creation has been groaning together in the pains of childbirth until now" (Rom 8:22). The Apostle Paul's point is that "not only the creation, but we ourselves, who have the firstfruits of the Spirit, groan inwardly as we wait eagerly for adoption as sons, the redemption of our bodies" (Rom 8:23). Don't you yearn for the coming kingdom when physical restraints and limitations will be no more? I surely do.
A Kingdom Without End
The Prophet Isaiah gives us a glimpse of the coming Child-King's future by writing about Jesus, writing that "a child is born, to us a son is given; and the government shall be upon his shoulder" (Isaiah 9:6), and apparently this government, or reign of Jesus Christ, will never cease to expand. Isaiah wrote, "Of the increase of his government and of peace there will be no end, on the throne of David and over his kingdom, to establish it and to uphold it with justice and with righteousness from this time forth and forevermore. The zeal of the Lord of hosts will do this" (Isaiah 9:7). Notice that the government's increasing will not end. That presumes that the kingdom will continue to expand…perhaps for all time, just as the universe appears to do so now. Luke the Physician says that Jesus Christ "will reign over the house of Jacob forever, and of his kingdom there will be no end" (Luke 1:33). Just as the universe itself is expanding, so too is the Kingdom of God. Just as we who trust in Christ have eternal life, "His offspring shall endure forever, his throne as long as the sun before me" (Psalm 89:36). Why else would Isaiah write that "Of the increase of his government and of peace….there will be no end," if it were not continuing to expand?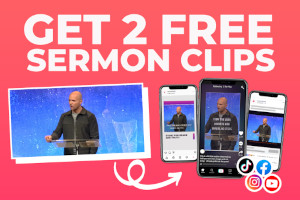 After Christ's Return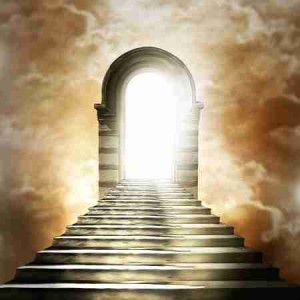 The Bible has a lot to say about what happens after Jesus returns. For example, we know that His government or reign will be everlasting. That is, "without end." Daniel the Prophet interpreted King Nebuchadnezzar's dream and wrote of the coming Messiah-King of kings: "And in the days of those kings the God of heaven will set up a kingdom that shall never be destroyed, nor shall the kingdom be left to another people. It shall break in pieces all these kingdoms and bring them to an end, and it shall stand forever" (Dan 2:44). There will be one kingdom and no other. There will be other nations, but one and one King…the King of kings, Jesus Christ. Zechariah the Prophet wrote that "the Lord will be king over all the earth; in that day the Lord will be the only one, and His name the only one" (Zech 14:9). And Jesus is the one and only way into that kingdom (John 14:6; Acts 4:12). There will be no probation or leniency when nations break the law under Christ's rule, but rather, the Apostle John writes that the Lord Himself will rule the nations of the world with a rod of iron (Rev 19:15), against which none can stand.
Conclusion
I cannot yet imagine what the future holds. The Apostle Paul seems to be quoting Isaiah the Prophet (Isaiah 64:4) when he writes, "What no eye has seen, nor ear heard, nor the heart of man imagined, what God has prepared for those who love him" 1 Cor 2:9). We can get glimpses of the coming kingdom in the Bible, but "For now we see in a mirror dimly, but then face to face. Now I know in part; then I shall know fully, even as I have been fully known" (1 Cor 13:12). I believe we will know nothing less than we do today, meaning you will recognize your spouse, your mother, and your friend and your friend in the kingdom. As Peter, James, and John seemed to know it was Moses and Elijah on the Mount of Transfiguration, so I believe we'll know them too, and anyone else we knew here on earth. And by the way, that kingdom could very well be growing and growing and growing…and doing so for all time.
Here is some related reading for you: What is the Difference Between the Kingdom of God or the Kingdom of Heaven?
Resource – Scripture quotations are from The Holy Bible, English Standard Version® (ESV®), Crossway Bibles. (2007). ESV: Study Bible: English standard version. Wheaton, Ill: Crossway Bibles. Used by permission. All rights reserved.