Has anyone ever told you that Christians have a "blind faith?" How do you respond to that question?
Hope So
For the many who live in fear, day by day, believing that they have been saved, but now are unsure, they have a "hope-so" faith and not a "know-so" faith. They feel or hope that they'll be saved, but they're not sure, however the soundly saved know they are saved and know they'll stay saved. They put more stock in God's Word than what they feel. Too many believers live in constant fear of losing their salvation, but the Apostle John wrote, "There is no fear in love, but perfect love casts out fear. For fear has to do with punishment, and whoever fears has not been perfected in love" (1 John 4:18). If you've repented and trusted in Christ, there is no more fear that "has to do with punishment." That's because Jesus took God's wrath for you. Scripture tells us that "God has not destined us for wrath, but to obtain salvation through our Lord Jesus Christ" (1 Thess 5:9). The Lord Himself has promised that "All that the Father gives me will come to me, and whoever comes to me I will never cast out" (John 6:37). This isn't just our will or Jesus' will, but "this is the will of him who sent me, that I should lose nothing of all that he has given me, but raise it up on the last day" (John 6:39), so ours is not a hope-so faith but a know-so faith. We know so by the Spirit's work and the Word of God.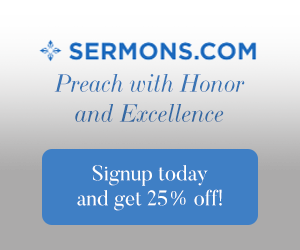 Know So
Since we know we are secure in Christ, we have a know-so faith and not a wavering faith where our confidence comes and goes like the tide. We can't trust our eyes and walk according to human logic, but rather "we walk by faith, not by sight" (2 Cor 5:7). If we could see Jesus the moment we are saved and look into heaven, why would we need faith to believe in Him? Would we really need faith in Jesus' existence if we could see Him? I think not. Jesus told a doubting Thomas, "Have you believed because you have seen me? Blessed are those who have not seen and yet have believed" (John 20:29). Think about Noah. He nor had anyone else ever experienced rain before, not to mention a flood, but "By faith Noah, being warned by God concerning events as yet unseen, in reverent fear constructed an ark for the saving of his household. By this he condemned the world and became an heir of the righteousness that comes by faith" (Heb 11:7). Noah believed in a coming flood when none had ever existed before. That's a know-so faith! Because Noah believed God, "Noah did this; he did all that God commanded him" (Gen 6:22). Ours is not a blind faith any more than Noah's was. And by the way, that's what unbelievers say about us; our faith is only a blind faith, but we know our faith is something you can see and touch…and it is as real as anything.
Tangible Faith
We don't have a "hope-so" faith but a "know-so." The author of Hebrews wrote that "faith is the assurance of things hoped for, the conviction of things not seen" (Heb 11:1). It's not a "hope of things" or "a wishing for" faith, but it is "the conviction of things not seen." We have a conviction about Jesus' existence, even though we've never seen Him, but that's not blind faith. We have not seen God, yet we believe in Him because we believe in His Word, the Bible. King David saw that "The heavens declare the glory of God, and the sky above proclaims his handiwork," (Psalm 19:1), but they also speak volumes about the creator, because "Day to day pours out speech, and night to night reveals knowledge" (Psalm 19:2). God says that we are without excuse if we deny the existence of God, since "what can be known about God is plain to them, because God has shown it to them" (Rom 1:19). Just look into the heavens and you must admit that God's "invisible attributes, namely, his eternal power and divine nature, have been clearly perceived, ever since the creation of the world, in the things that have been made. So they are without excuse" (Rom 1:20).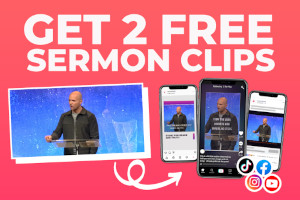 Worshiping Creation
Since mankind has no excuse for denying God's existence, God has given them up to their own sins. The reason is that even though "they knew God, they did not honor him as God or give thanks to him, but they became futile in their thinking, and their foolish hearts were darkened" (Rom 1:21). Although the world's so-called greatest thinkers deny God's existence, their wisdom is foolishness to God, so by "Claiming to be wise, they became fools" (Rom 1:22). Even more detestable is the fact that they "exchanged the glory of the immortal God for images resembling mortal man and birds and animals and creeping things" (Rom 1:23). In ancient times, mankind has always been predisposed to creating idols of stone and wood, and worshiping those things that are not God. So what did God do? He "gave them up in the lusts of their hearts to impurity, to the dishonoring of their bodies among themselves, because they exchanged the truth about God for a lie and worshiped and served the creature rather than the Creator" (Rom 1:24-25). Today they teach that we descended from animals, so it is any surprise when we our society acts like it? When God is absent from a person's life, they give themselves up to the sins of the flesh, and become, in essence, their own idol…worshiping themselves. It becomes all about them. So idolatry lives…but not so much in carved images of stone. They exist in every one of us.
Conclusion
We do not place our faith in Christ blindly, but knowingly. We have an assurance or conviction about the existence of God; we believe in the sinless life of Jesus Christ; we've trusted in the death, burial, and resurrection of Christ; and we confidently know that He is coming again to bring His saints into the kingdom and bring judgment upon those who have all their lives rejected Him. That's why today is the best of days to be saved (2 Cor 6:2). Don't put this off! If you die before trusting in Christ, you have an appointed time of judgment, and don't say, "I'll think about it," because we don't know "about tomorrow, for you do not know what a day may bring" (Prov 27:1). Please don't say, "I'll think about it tomorrow," since "you do not know what tomorrow will bring. What is your life? For you are a mist that appears for a little time and then vanishes" (James 4:14).
Here is some related reading for you: How to Increase Your Faith
Resource – Scripture quotations are from The Holy Bible, English Standard Version® (ESV®), Crossway Bibles. (2007). ESV: Study Bible: English standard version. Wheaton, Ill: Crossway Bibles. Used by permission. All rights reserved.