Why doesn't God stop all the evil and suffering in the world? Why do even believers suffer unjustly?
Good People, Bad Things
I've heard people ask, "Why does God allow bad things to happen to good people?" Well, think about this? What did God the Father ordain for Jesus (Isaiah 53; John 3:16)? Why did He allow His only sinless Son to dies and suffer? Look in the mirror. So for someone's suffering to be as unjustifiable as Jesus' was, God must have a reason for suffering. Even among those whom He loves. Jesus was more than good. He is perfect in every way, but yet He suffered so that we might not have to if we trust in Him. That's as bad of suffering as much as anyone has. Now, what about these so-called "good people?" The Bible doesn't actually say that people are good. In fact, it's just the opposite. We can do good things, but so can a bank robber!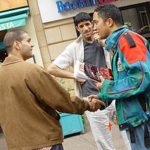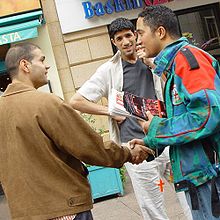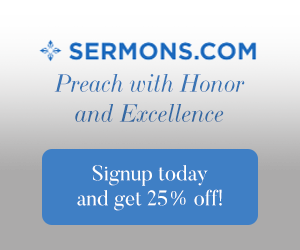 None Are Good
Remember Jesus corrected the young rich man by saying, "Only God is good" (Matt 10:18). Yes, we can do a lot of good things, but what the Bible says about human nature; and that means all of us, is not flattering at all. It is truthful, I'll say that. The Apostle Paul quotes the Old Testament in writing that "None is righteous, no, not one" (Rom 3:10), and that among the human species, "no one understands; no one seeks for God" (Rom 3:11). To put it as bluntly as possible, Paul says of mankind, "All have turned aside; together they have become worthless; no one does good, not even one" (Rom 3:12). I think he said "not even one" for that one guy who thinks he's the exception. Sorry buddy…you and me, and all of mankind, falls infinitely short of God's glory (Rom 3:23). If God had not allowed Jesus to suffer, we would die in our sins at death and forever be separated from God and all our loved ones who were saved (Isaiah 59:2).
Is God Fair?
Someone once said, "God's not fair," but in reality, we know He is just. If we understood what we were asking, and that is for God to be fair to us, we'd all end up in hell, being thrashed for all time due to our sins. We don't want God to be fair…we want Him to be merciful, and He has been, dispensing grace through the redemptive work of Jesus Christ. For those who reject Christ, justice will be served. Not one sin…not one crime, will go unpunished on Judgment Day (Rev 20:12-15; 21:8). If you're asking for fair, that's fair…but we really don't want "fair." We should want mercy! We want grace and it's found at the foot of the cross, so we must humble ourselves before God, confess our sins, repent of them, and put our trust in the Savior. Either way, justice is served; Jesus has taken upon Himself our sins, and that justifies us before God, but reject the only way to the Father (John 6:44; Acts 4:12), and you will have to pay for our own sins, meaning hell will never end because we can't even pay for our own sins. It takes the precious blood of the Lamb of God to wash away our sins.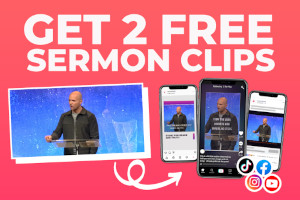 Suffering for Good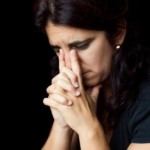 The Apostle Peter saw a lot of good that came from suffering. He said that we should "rejoice insofar as you share Christ's sufferings, that you may also rejoice and be glad when his glory is revealed" (1 Pet 4:13). Even "If you are insulted for the name of Christ, you are blessed, because the Spirit of glory and of God rests upon you" (1 Pet 4:14). Don't you want the "Spirit of glory and of God" resting upon you? I surely do. In a recent survey, 2 out of every 3 state and federal prisoners were saved in prison, and in fact, they were saved because they were sent to prison. Just as Joseph who was thrown in prison, God used this for much good (Gen 50:20), so too have these prisoners been changed by their suffering. Many have to hit rock bottom before they will finally look is up. They have to reach the end of their rope before they discover God was there waiting for them all the time, and praise the Lord, many are being saved; even today. You have to wonder, if they had gotten away with the crime, as so many do, would they have ever been saved? I don't know.
The Comfort of God
When God comforts us in our afflictions and suffering, He often uses others as a means to do so, so we must be a vehicle for God to use to bring comfort to others who are suffering. May I remind you that it is God "who comforts us in all our affliction, so that we may be able to comfort those who are in any affliction, with the comfort with which we ourselves are comforted by God" (2 Cor 1:4). It's like pay it forward. God sent comforters into our lives when we needed them, so we need to be those whom God can use to comfort others in all their afflictions.
Tested by Fire
Gold that is refined in the fire is more precious because the dross has been burnt away. So our suffering too burns away the dross of this world, so knowing God is using this suffering, we shouldn't resist it. Let suffering do its work in us. What we must do is "rejoice, though now for a little while, if necessary, you have been grieved by various trials, so that the tested genuineness of your faith—more precious than gold that perishes though it is tested by fire—may be found to result in praise and glory and honor at the revelation of Jesus Christ" (1st Pet 1:6-7). That's right! Even gold perishes but we won't!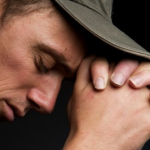 Closer to God
Those who are enduring great suffering are likely closer to God than the rest of us, for the Word of God says that "The LORD is near to the brokenhearted and saves the contrite in spirit" (Psalm 34:18). The Hebrew word for "contrite" literally means "crushed in spirit," so some translations have it, "The LORD is near to the brokenhearted and saves the crushed in spirit" (Psalm 34:18). Even Jesus cried out on the cross, under severe suffering, asking, "My God, my God, why have you forsaken me" (Matt 27:46b)?
Conclusion
Other things that suffering does are make us lose our interest in the things of the world. It makes us yearn for heaven. It humbles us, makes us seek God, draw closer to God, refine our character, and make us sudden prayer warriors.
Here are a few storms and their purposes found in Scripture:
STORMS OF AFFECTION (Heb 12:6)
STORMS OF REFLECTION (Rom 8:18, 28; 2 Cor 13:5; 2 Pet 1:10-11)
STORMS OF DIRECTION (Book of Jonah)
STORMS OF CORRECTION (Psalm 119:71)
STORMS OF PERFECTION (1 Pet 4)
If you haven't trusted in Christ yet and been brought by God to repentance, then make this very day your day of salvation. If you refuse to hear His voice, your heart may harden, and make it harder for you to choose to trust in Christ. That's why Paul says today is the day of your salvation (2 Cor 6:2). We're all one heartbeat…one breath…one accident away from our unchangeable eternal destination. Which is it for you? Jesus says you have to make a choice, and that "Whoever believes in the Son has eternal life; whoever does not obey the Son shall not see life, but the wrath of God remains on him" (John 3:36).
Here is some related reading for you: Is Suffering Avoidable if I have Enough Faith?
Resource – Scripture quotations are from The Holy Bible, English Standard Version® (ESV®), Crossway Bibles. (2007). ESV: Study Bible: English standard version. Wheaton, Ill: Crossway Bibles. Used by permission. All rights reserved.