Why does God choose to heal some people and not others?
His Ways
When Job began to question God because of his suffering (Job 38-39), God humbled him by His answer (Job 40). The Apostle Paul, although not in the same context as suffering, wrote "Has the potter no right over the clay, to make out of the same lump one vessel for honorable use and another for dishonorable use" (Rom 9:21)? Of course the answer is yes and the Master Potter has every right to determine our lot in life. We can question God about why He doesn't heal us or someone we love, but we cannot know what God does not answer from His Word. God does choose to allow some to suffer and not be healed while others are miraculously healed when it was unexpected. Even among those who are not saved, some are healed and some are not. For some reason, some people respond better to treatment than others and others are healed while others are not, so it's like that in the world too, but why doesn't God heal every child of His.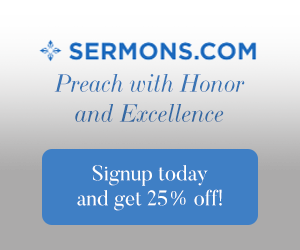 God's Purpose
Joni Eareckson Tada once wanted to be healed after a diving accident caused her to be paralyzed from the waist down, but now she realizes it was not part of God's will, so she accepted it, and in fact, it was part of God's will as He planned to use her tragedy to bring hope to others, and not just quadriplegics. Her program, Joni and Friends, has changed countless lives and changed their eternity with her precious counsel and biblical wisdom. The humility she shows and the lives she's touched reveal that God has used her pain and suffering to comfort others who are enduring the same thing, perhaps in a different way than she did, but still in a way that helps them. God never wastes suffering or tragedy, and Joni Eareckson Tada is living proof of that.
Humbled by Afflictions
When God allows afflictions into our lives, it should cause us to seek Him in prayer. It should also make us know we're totally dependent upon God. We must declare our declaration of dependence upon Him, or we're left to ourselves. The Apostle Paul "heard things that cannot be told, which man may not utter. On behalf of this man I will boast, but on my own behalf I will not boast, except of my weaknesses" (2nd Cor 12:4-5), so how did God keep Paul so humble after all of these incredible teachings and revelations? He said, "to keep me from becoming conceited because of the surpassing greatness of the revelations, a thorn was given me in the flesh, a messenger of Satan to harass me, to keep me from becoming conceited" (2nd Cor 12:7). Paul writes, "Three times I pleaded with the Lord about this, that it should leave me. But he said to me, 'My grace is sufficient for you, for my power is made perfect in weakness'" (2nd Cor 12:8), so sometimes God humbles us by afflictions in order to keep us from getting too full of ourselves. It's not good to believe our own stuff! We must acknowledge all glory belongs to God and not one bit to us (Psalm 115:1). If not, who knows what God may allow? He is God. He knows best.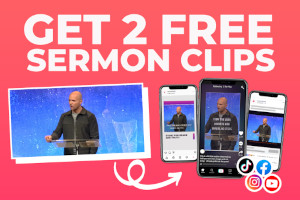 For His Glory
I touched on this at the end of the last paragraph, but I wanted to share this too because Lazarus' resurrection has everything to do with the glory of God. Lazarus was well known to Jesus, just as his sisters Mary and Martha were, so when it became known that Lazarus was ill, you would think Jesus would have healed him right then, as He did for the servant of the Roman Centurion, or He could have left right away before Lazarus died, but instead, "when he heard that Lazarus was ill, he stayed two days longer in the place where he was" (John 11:7). On the way to Bethany, "Jesus told them plainly, 'Lazarus has died, and for your sake I am glad that I was not there, so that you may believe. But let us go to him'" (John 11:14). There's a lot to unpack in that one verse. First of all, what do you think the disciples thought when Jesus said, "I am glad I was not there?" They must have thought, "Jesus, if you'd been here or left right away, Lazarus wouldn't have died! How is that good?" Jesus gives us the reason in saying, "so that you may believe" (John 11:14), and then Jesus tells Martha, "Did I not tell you that if you believed you would see the glory of God" (John 11:40)? Jesus, as God, allowed Lazarus to die, and we'd first think, "Why didn't you heal him Jesus!?" But then, we'd miss the lesson, and it was that they (and we) "would see the glory of God."
Conclusion
I think Isaiah 45:9 is appropriate, because Isaiah wrote "Woe to him who strives with him who formed him, a pot among earthen pots! Does the clay say to him who forms it, 'What are you making?' or 'Your work has no handles'" (Isaiah 45:9)? A "woe" is not just a moaning or groaning, it is a judgment from God. We can argue or doubt or even get angry at God, but it should always be done in a reverential way because we don't know one billionth of 0.1% of God's ways, because His ways are not just hard to grasp (and they are), they are past finding out and the depths and the riches too impossibly deep for any human to descend (Rom 11:33). It's a matter of trust. I trust the Potter. The Potter always knows what He's doing, even if it doesn't look like it to the clay pot. We can question God but it won't change our circumstances. There were times that the Psalmist questioned God, but if you keep reading toward the end of the psalm, he always goes back to praising, thanking, and worshiping God, so he doesn't stay in his anger and doubts. I think we all have seasons in our life where we question God, but we don't camp out there all year long.
Get some encouragement here: 12 Healing Scriptures
Resource – Scripture quotations are from The Holy Bible, English Standard Version® (ESV®), Crossway Bibles. (2007). ESV: Study Bible : English standard version. Wheaton, Ill: Crossway Bibles. Used by permission. All rights reserved.