Every now and again I meet a person who I am sad to say is very bitter. Not just about one life circumstance, but everything on this earth seems to fuel their bitterness. And I ask myself "How did their heart become so bitter?" Perhaps you have experienced the same thing. The good news is that there is a way to prevent our heart from becoming bitter and the Bible has some things to say about it. Take a look at what I found in my study on the subject of how to avoid and get rid of bitterness in our heart.
Ephesians 4:31-32 Let all bitterness, and wrath, and anger, and clamour, and evil speaking, be put away from you, with all malice: And be ye kind one to another, tenderhearted, forgiving one another, even as God for Christ's sake hath forgiven you."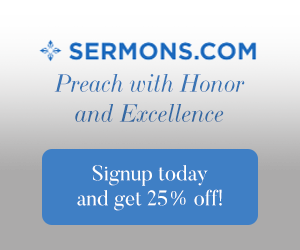 What Causes Bitterness?
Bitterness is generally what results in our heart when we have been hurt and we hang onto that hurt rather than stand ready to forgive. Like weeds in a garden, bitterness takes over our heart. We keep hanging onto it because we believe that there is nothing we can do to make it go away. Essentially, we feel powerless to repair the problem and so it grows and continually reminds us of how badly we were hurt. The greatest danger in holding onto the bitterness is that it can turn into anger and even worse an uncontrolled wrath. Bitterness is dangerous in that it slowly infects our heart until we eventually cannot know joy.
In our Biblical Counseling ministry we deal with lots of anger management counselees. Since bitterness is such a kin to anger, in fact it can be a seed to anger, we can use the same Biblical concepts to avoid and even get rid of bitterness. [1]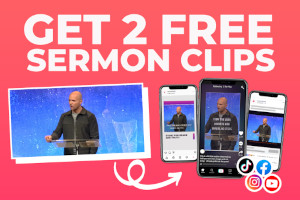 1. Remember to Love Even Those that Have Caused You Hurt
Proverbs 10:12 Hatred stirreth up strifes: but love covereth all sins.
Proverbs 12:16 A fool's wrath is presently known: but a prudent man covereth shame.
Proverbs 17:9 He that covereth a transgression seeketh love; but he that repeateth a matter separateth very friends.
Proverbs 19:11  The discretion of a man deferreth his anger; and it is his glory to pass over a transgression.
1 Corinthians 13:4-5 Charity suffereth long, and is kind; charity envieth not; charity vaunteth not itself, is not puffed up, Doth not behave itself unseemly, seeketh not her own, is not easily provoked, thinketh no evil;
1 Peter 4:8 And above all things have fervent charity among yourselves: for charity shall cover the multitude of sins.
2. Remember What Resulted From Bitterness with Cain and His Brother
Genesis 4:3-8 And in process of time it came to pass, that Cain brought of the fruit of the ground an offering unto the LORD. And Abel, he also brought of the firstlings of his flock and of the fat thereof. And the LORD had respect unto Abel and to his offering: But unto Cain and to his offering he had not respect. And Cain was very wroth, and his countenance fell. And the LORD said unto Cain, Why art thou wroth? and why is thy countenance fallen? If thou doest well, shalt thou not be accepted? and if thou doest not well, sin lieth at the door. And unto thee shall be his desire, and thou shalt rule over him. And Cain talked with Abel his brother: and it came to pass, when they were in the field, that Cain rose up against Abel his brother, and slew him.
3. Be Careful Little Mouth What You Say
Proverbs 14:29 He that is slow to wrath is of great understanding: but he that is hasty of spirit exalteth folly.
James 1:19-20 Wherefore, my beloved brethren, let every man be swift to hear, slow to speak, slow to wrath: For the wrath of man worketh not the righteousness of God.
4. Don't Let Someone Else Build that Bitterness in Your Heart
Proverbs 14:16-17 A wise man feareth, and departeth from evil: but the fool rageth, and is confident. He that is soon angry dealeth foolishly: and a man of wicked devices is hated.
Proverbs 15:18 A wrathful man stirreth up strife: but he that is slow to anger appeaseth strife.
Proverbs 22:24-25 Make no friendship with an angry man; and with a furious man thou shalt not go: Lest thou learn his ways, and get a snare to thy soul.
5. Call Upon Holy Spirit for Control
Proverbs 25:28 He that hath no rule over his own spirit is like a city that is broken down, and without walls.
Proverbs 29:22 An angry man stirreth up strife, and a furious man aboundeth in transgression.
Proverbs 30:33 Surely the churning of milk bringeth forth butter, and the wringing of the nose bringeth forth blood: so the forcing of wrath bringeth forth strife.
Galatians 5:22-25 But the fruit of the Spirit is love, joy, peace, longsuffering, gentleness, goodness, faith, Meekness, temperance: against such there is no law. And they that are Christ's have crucified the flesh with the affections and lusts. If we live in the Spirit, let us also walk in the Spirit.
Colossians 3:8 But now ye also put off all these; anger, wrath, malice, blasphemy, filthy communication out of your mouth.
Final Thoughts
Bitterness can lead to anger and worse yet it can lead to a sinful rage that destroys not only your life, but may harm others in the path. Bitterness is not a trait that believers should display. Just like the taste of a bitter herb (i.e. coriander, dandelion, endive) allowing bitterness to remain and grow in our heart will overpower and kill any opportunity to experience true joy. With the help of the Holy Spirit we can avoid and rid our hearts of bitterness by remembering the importance of love for our neighbors and remembering how bitterness caused others (like Cain) to even murder. We can also watch what we say and how we say it, resist the temptation to let others fuel that bitterness that is already in our heart and call upon the Holy Spirit to control our thoughts, feelings and actions.
Take a look at this related article: Bible Verses to Help Overcome Bitterness
Resources – Scripture quotations are from The Holy Bible, King James Version. [1] Williams, Michael, (2013). Handout – Anger, Hot Temper Bible Verses. Albuquerque, NM: Selah Mountain Biblical Counseling.