When you think of the word "Lust" most people consider a good definition to be a strong sexual desire for something. Generally, lust is associated with sin as in "Lust of the flesh and lust of the eyes" (1 John 2:16).  However, we can also see definitions like (noun) "a passionate or overmastering desire or craving (usually followed by for)" and (verb) "to have a yearning or desire; have a strong or excessive craving" [1]. It is that strong yearning or desire that I want to point to when I say that there are three things that God wants us to lust after, and they are not sinful.
God Wants us to Please Him
Hebrews 11:6 But without faith it is impossible to please him: for he that cometh to God must believe that he is, and that he is a rewarder of them that diligently seek him.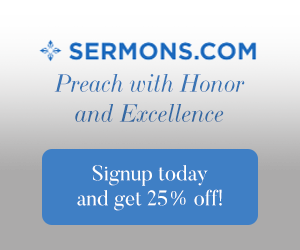 We were created for God's pleasure (Isaiah 43:7) but until we believe God (and believe in what Jesus did for us on the cross) we cannot please Him. We must believe that God exists and that He rewards all whom diligently seek after Him. It is first that "saving faith" that when we hear that word of truth we are convicted to believe the gospel of our salvation. And the great news is that after that first "step of faith" God gives us more faith that enables us to walk with Him and please Him. The Bible tells us that when we are "in the flesh" we cannot please God (Romans 8:8). And once we receive Christ as our savior and we choose to walk with Him we begin to bear the fruit of the Spirit (in that we receive the additional faith we need grow in the nurture and admonition of the Lord). Here are some more verses that come to mind when I think about pleasing God:
Isaiah 43:7  Even every one that is called by my name: For I have created him for my glory, I have formed him; yea, I have made him.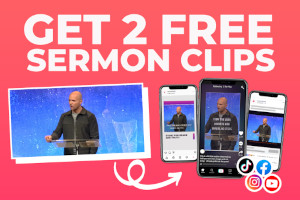 Romans 8:5–9  For they that are after the flesh do mind the things of the flesh; but they that are after the Spirit the things of the Spirit. For to be carnally minded is death; but to be spiritually minded is life and peace. Because the carnal mind is enmity against God: for it is not subject to the law of God, neither indeed can be. So then they that are in the flesh cannot please God. But ye are not in the flesh, but in the Spirit, if so be that the Spirit of God dwell in you. Now if any man have not the Spirit of Christ, he is none of his.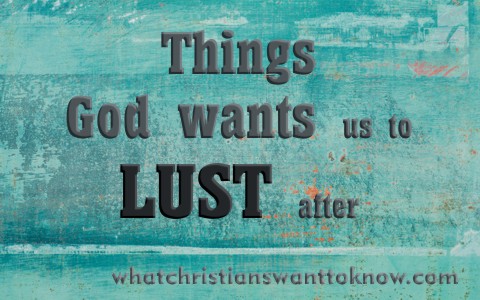 Galatians 5:22–23  But the fruit of the Spirit is love, joy, peace, longsuffering, gentleness, goodness, faith, meekness, temperance: against such there is no law.
Ephesians 1:12–14  That we should be to the praise of his glory, who first trusted in Christ. In whom ye also trusted, after that ye heard the word of truth, the gospel of your salvation: in whom also after that ye believed, ye were sealed with that holy Spirit of promise, Which is the earnest of our inheritance until the redemption of the purchased possession, unto the praise of his glory.
Ephesians 2:8–9  For by grace are ye saved through faith; and that not of yourselves: it is the gift of God: Not of works, lest any man should boast.
God Wants Us to Glorify Him
1 Corinthians 10:31 Whether therefore ye eat, or drink, or whatsoever ye do, do all to the glory of God.
When we are saved by grace because we believe what Jesus did for us on the cross, and we are walking with the Lord, we should want to glorify Him. Singing to Him should be something we desire to do (Psalm 96). Even when people say that there is no God, the Bible promises that the earth shall be filled with the knowledge that God gets the glory (Habakkuk 2:14, Revelation 15:4). No matter what life challenges we face, we ought to glorify God because of all that He has done for us. The Bible has so many things to say about why we should glorify God, here are some of my favorite verses:
Psalm 96:1–3  O sing unto the LORD a new song: Sing unto the LORD, all the earth. Sing unto the LORD, bless his name; Shew forth his salvation from day to day. Declare his glory among the heathen, His wonders among all people.
Psalm 115:1  Not unto us, O LORD, not unto us, But unto thy name give glory, For thy mercy, and for thy truth's sake.
Habakkuk 2:14  For the earth shall be filled with the knowledge of the glory of the LORD, As the waters cover the sea.
John 14:13  And whatsoever ye shall ask in my name, that will I do, that the Father may be glorified in the Son.
Revelation 15:4  Who shall not fear thee, O Lord, and glorify thy name? for thou only art holy: for all nations shall come and worship before thee; for thy judgments are made manifest.
God Wants Us to Become Like Christ
Galatians 3:27 For as many of you as have been baptized into Christ have put on Christ.
I love the word picture that the Apostle Paul paints when he says "put on Christ". It is like we have old clothes that we can throw away because we are now clothed in Christ. God wants us to be like His only begotten Son, Jesus and through the power of the Holy Spirit we can choose to put on these new clothes every day. The Bible tells us that once we are saved by faith that we become a new creature and that old things are passed away (2 Corinthians 5:17). Though we will never, ever be sinless like Jesus this side of Heaven, as we spend time daily in the word we will see that we choose to sin less as time goes on and we even begin to hate those sinful things that we used to do. It is a daily battle because that sinful nature still wars with the Spirit (2 Corinthians 10:3-5). Choosing to become like Jesus is "putting on Christ". Here are some other verses to consider when you want to become like Christ:
Romans 8:28–29  And we know that all things work together for good to them that love God, to them who are the called according to his purpose. For whom he did foreknow, he also did predestinate to be conformed to the image of his Son, that he might be the firstborn among many brethren.
Ephesians 4:22–24  That ye put off concerning the former conversation the old man, which is corrupt according to the deceitful lusts; And be renewed in the spirit of your mind; And that ye put on the new man, which after God is created in righteousness and true holiness.
Philippians 2:5–8  Let this mind be in you, which was also in Christ Jesus: Who, being in the form of God, thought it not robbery to be equal with God: But made himself of no reputation, and took upon him the form of a servant, and was made in the likeness of men: And being found in fashion as a man, he humbled himself, and became obedient unto death, even the death of the cross.
1 Peter 2:21–24  For even hereunto were ye called: because Christ also suffered for us, leaving us an example, that ye should follow his steps: Who did no sin, neither was guile found in his mouth: Who, when he was reviled, reviled not again; when he suffered, he threatened not; but committed himself to him that judgeth righteously: Who his own self bare our sins in his own body on the tree, that we, being dead to sins, should live unto righteousness: by whose stripes ye were healed.
Final Thoughts
Lust can be a good thing, so long as you are lusting after those things that God wants you to lust after. He is worthy and because He saved us from certain death our desire should be to please Him, we should yearn to use our life to glorify Him and we should crave God's word daily so that we know how to choose the things that allow us to become more like Christ. God is good, lust after His things!
Something more for you to read: Advice for Christians Struggling with Lust
Resources – Scripture quotations are from The Holy Bible, King James Version. [1] Lust. (n.d.) from http://www.dictionary.com/browse/lust