Why does life seem so unfair?  Good people have bad things happen to them and sometimes bad people have good things happen to them?  Why are things so unfair, even for Christians?
Life is Not Fair
I don't know how many times I have heard people say, "That's not fair!"  I have heard this from my children and my grandchildren too.  Children have an inherent sense of justice that they were born with.  We don't have to teach them that some things are just not fair.  They already know it. They are born with this sense and it is a trait of God Himself but we must understand that in the world in which we live, life is not going to be fair.  That's just the way it is. We can't do anything about it but when it's within our power to make a wrong thing right, we shouldn't hesitate to do so, but we can't be for vigilante justice where we try to force things that are wrong to be made right when it is not within our power to do so.  That will make things considerably worse.  When my son was playing baseball and the coach continually favored his own son, he played him over other boys who were equally talented or more so.  This really irritated my son but it also did me but after I spoke to the coach about it, it seemed to make matters worse.  I would have been better off probably not saying anything.  Life is not fair.  The Bible never promises that it will be.  But in time, justice will be served.  That is a promise from God.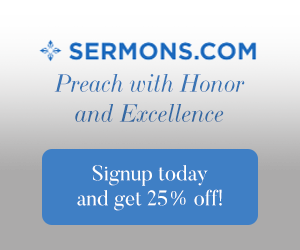 When the Wicked Prosper
Solomon wrote much wisdom literature and he took notice that the wicked frequently went unpunished for their deeds and sometimes even prospered.  He saw the injustice in the world but he ultimately knew all things would be made right some day.  What was true in Solomon's day is still true today that sometimes "the wicked rise to power" (Proverbs 28:12).  It is frustrating for those who are striving to live godly lives and the wicked seem to go unpunished. Solomon said as much when he wrote, "When the sentence for a crime is not quickly carried out, people's hearts are filled with schemes to do wrong" (Ecclesiastes 8:11). They believe that they are getting away with it because the punishment either doesn't come in this life or they get away with it temporarily but surely justice will be served in due time.
A Sense of Justice
Adults also have a sense of justice just like children do.  When my children were small, we encountered many circumstances when they said "It isn't fair."  The Bible never declares that life is fair but God states that all things will be made right some day (Revelation 20).  We must trust God for Paul writes, "Do not take revenge, my dear friends, but leave room for God's wrath, for it is written: "It is mine to avenge; I will repay," says the Lord" (Romans 12:19). When we try to get revenge over being wronged, we are usurping or taking God's place that He is supposed to take and I guarantee that it won't go well.  It will only make matters worse.  Leave place for God to serve justice and it will be served…but probably not in our lifetimes.  Even in the Old Covenant, the Lord said, "Do not seek revenge or bear a grudge against anyone among your people, but love your neighbor as yourself. I am the LORD" (Lev 19:18) so "Do not say, "I'll pay you back for this wrong!" Wait for the LORD, and he will avenge you" (Proverbs 20:22) or "I'll do to them as they have done to me; I'll pay them back for what they did' (Proverbs 24:29) "For we know him who said, "It is mine to avenge; I will repay," and again, "The Lord will judge his people" (Hebrews 10:30).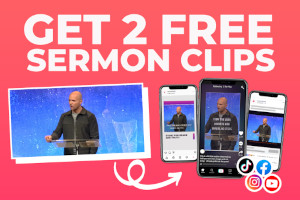 The Supreme High Court
For all who have ever lived, and those who are yet to live, all will stand before the judgment seat of Christ. Paul testified that "we must all appear before the judgment seat of Christ, so that each of us may receive what is due us for the things done while in the body, whether good or bad" (2 Corinthians 5:10). Here that day is mentioned in Revelation 20:11-15:
"I saw a great white throne and him who was seated on it. The earth and the heavens fled from his presence, and there was no place for them.  And I saw the dead, great and small, standing before the throne, and books were opened. Another book was opened, which is the book of life. The dead were judged according to what they had done as recorded in the books.  The sea gave up the dead that were in it, and death and Hades gave up the dead that were in them, and each person was judged according to what they had done. Then death and Hades were thrown into the lake of fire. The lake of fire is the second death. Anyone whose name was not found written in the book of life was thrown into the lake of fire."
This is what is called the Great White Throne Judgment when everyone from all time will be standing before the Lord Jesus Christ and be judged.  There will be no excuses.  For those who have trusted in Christ, they will not be appearing before this Judgment Seat and they will not be cast into the lake of fire.  Trust God and let Him judge for He thunders from heaven, "It is mine to avenge; I will repay. In due time their foot will slip; their day of disaster is near and their doom rushes upon them" (Deuteronomy 32:35) so "Do not repay anyone evil for evil" (Romans 12:17).
Conclusion
All things will be made right eventually.  No one will get away with anything because everything a person does will come before God for judgment.  Every person will have to give an account for what they have done in their life.  Justice will finally be served.  No one is going to get away with anything!  Those who are made righteous by Jesus Christ (2 Corinthians 5:21) have nothing to fear on Judgment Day but "The wicked flee though no one pursues" (Proverbs 28:1a).  Ultimately, "Whoever conceals their sins does not prosper, but the one who confesses and renounces them finds mercy" (Proverbs 28:13) and "the one whose ways are perverse will fall into the pit" (Proverbs 28:18b). Take heart you who are Christ's for Jesus said, "that everyone will have to give account on the Day of Judgment for every empty word they have spoken. For by your words you will be acquitted, and by your words you will be condemned" (Matthew 12:36-37) and "each of us will give an account of ourselves to God" (Romans 14:12).  Jesus declared that "the Son of Man is going to come in his Father's glory with his angels, and then he will reward each person according to what they have done" (Matthew 16:27).  My advice to you then is to put your trust in Christ and when you are judged, you will be seen as having the righteousness of Christ.  If not, then I can only pray that you will do so before that great and terrible day of the Lord.
Take a look a this other article also by Jack Wellman:

Christian Depression Help – Biblical Encouragement and Advice
Resources – New International Version Bible (NIV) THE HOLY BIBLE, NEW INTERNATIONAL VERSION®, NIV® Copyright © 1973, 1978, 1984, 2011 by Biblica, Inc.™ Used by permission. All rights reserved worldwide.