Everyone goes through depression from time to time. It is absolutely normal, even for Christians.  However it becomes a problem when you remain in a state of depression of an extended period of time.  What can a Christian do when they encounter depression?  What advice can we find in the pages of scripture?
What is the Source of Depression?
First of all, there is nothing wrong with being depressed.  It is natural for all people to experience times of depression.  When you are unable to break loose from a prolonged state of depression, you can seek counseling from a licensed Christian counselor or therapist.  They are trained in how to deal with depression and they hold to biblical principles and values so you can find God's perspective and receive the help you need.  Aside from seeing a counselor or therapist, what particular Bible verses or stories can help a person break free from such a state?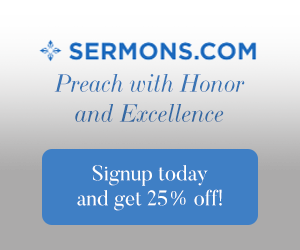 There are several people in the Bible who endured depression and to such an extent where they contemplated suicide.  Of course suicide is never an answer.  It never solves anything.  We can read of others who went through severe depression and they are a veritable "who's who" of the Bible:  Job (Book of Job), Abraham (Gen. 15), Jeremiah (Book of Jeremiah), Jonah (chapter 4), King Saul (I Sam 16), Elijah (I Kings 19), and even the greatest king that Israel ever had, King David (Book of Psalms).
Sometimes depres- sion has a physical cause and not an emotional cause.  I used to work as a Mental Health Case Manager and there are brain chemical imbalances that can cause severe depression. These are treatable.  At other times depression can be caused by emotional upheavals.  It's important to realize that our emotions can not change our state of salvation.  We might have doubts and fears but God's Word is certain and sure.  We can depend upon God's unchanging nature; our emotions can change from day to day, but God never changes (Heb 13:8, Malachi 3:6).  His Word gives a believer so much hope and has real power in it to encourage us.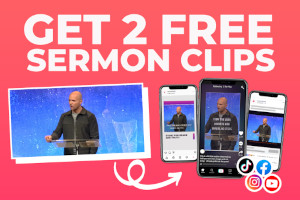 God loved you so much that He sent His only Son to die for you and me (John 3:16).  Why?  Because God loves you unconditionally.  The Psalms are one of the greatest books in the Bible that can help us realize just how much God watches over us and is protecting us.  The Word of God is so full of the reassurance of God's love.  Read these verses to see exactly what He thinks of you:
Bible Verses To Help With Depression
Zechariah, 2:8: "For this is what the LORD Almighty says: 'for whoever touches you touches the apple of his eye."
Deuteronomy 32:10:  "In a desert land he found him, in a barren and howling waste. He shielded him and cared for him; he guarded him as the apple of his eye."
Psalms 17:8: "Keep me as the apple of your eye; hide me under the shadow of your wings"
Psalm 27:5: "For in the day of trouble he will keep me safe in his dwelling; he will hide me in the shelter of his tabernacle and set me high upon a rock."
Psalm 36:7: "How priceless is your unfailing love! Both high and low among men find refuge in the shadow of your wings."
Psalm 63:7: "Because you are my help, I sing in the shadow of your wings."
Psalm 91:1: "He who dwells in the shelter of the Most High will rest in the shadow of the Almighty."
Psalm 91:4: "He will cover you with his feathers, and under his wings you will find refuge; his faithfulness will be your shield and rampart (a fortification, a means of protection or defense)."
Jeremiah 29:11: "For I know the plans I have for you, declares the LORD, plans to prosper you and not to harm you, plans to give you hope and a future."
Joshua 1:5: "No one will be able to stand against you all the days of your life. As I was with Moses, so I will be with you; I will never leave you nor forsake you."
Hebrews 13:5b has a similar saying, "Never will I leave you; never will I forsake you."
Saved vs. Unsaved and Depression
Of course when a person loses a spouse, a child, a close friend or relative, it is natural to go into a state of depression.  This is a fallen world and things go wrong, but a great way to beat depression is to give thanks to God.  This is how King David came out of his depression.  David did not write all of the Psalms, but when you read the Psalms that he did write, you'll find that they often start out with David being in sheer agony, hopelessness, and even in a state of depression — but keep reading.  David usually ends his Psalms by giving thanks to God: for His salvation, for His faithfulness, for His certain deliverance, for His protection.  We have a hope and a future that the world doesn't have.  I often feel empathy for those in the world who are not saved.  They have no security in their tomorrows.  They don't know where their deliverance will come from.  They do not have a God that is watching their back.
When I have experienced depression from time to time, I have sought the advice of others.  One thing that is helpful is to volunteer to help others.  It is harder to be depressed when we are helping others.  Also, find a trusted friend, family member, or a fellow Christian in whom you can confide in and talk with.  Sometimes just talking about your depression can help you identify what the root causes are.  Why not try writing out on a piece of paper the many things that you have to be thankful for (I Thess. 5:18).  These may include having a family, a home, a job, food on your table.  Even the poorest Americans are far richer than the vast majority of the world.  They can not always lay their head down at night safely on a pillow, inside a home, or know where their next meal is coming from.   It is hard to be depressed when we are giving thanks.
Disclaimer: This is not professional advice. If you remain in an extended period of depression, seek medical help, see your doctor, or seek a qualified counselor or therapist. It is believed that depression can be caused by a variety of reasons such as a chemical imbalance in the brain, hormonal changes, brain irregularities or other causes that may be undiagnosed. If you feel suicidal, seek immediate help.
Additional Helpful Internet Resources:
gotquestions GotQuestions.org is a volunteer ministry of dedicated and trained servants who have a desire to assist others in their understanding of God, Scripture, salvation, and other spiritual topics.
Focus on the Family – life challenges Focus on the Family offers one-time complimentary consultation from a Christian perspective. They also offer referrals for licensed Christian counselors in your area.
Selah Mountain Ministries Biblical Counseling Selah Mountain Ministries offers Biblical Counseling to the community in Albuquerque, New Mexico. They also offer counseling via video conference. They believe that if God gave us His Word as a gift to humanity, it would not be proper to charge someone to share His gift. This means they do not charge for services nor turn anyone away for inability to pay or make a donation.
Resources:
The Holy Bible, New International Version
THE HOLY BIBLE, NEW INTERNATIONAL VERSION®, NIV® Copyright © 1973, 1978, 1984, 2011 by Biblica, Inc.™ Used by permission. All rights reserved worldwide.
Image courtesy of FreeDigitalPhotos.net