Why does God allow suffering and hardships in our life? There is more than one reason.
Why Suffering?
Why does God allow suffering and hardships in our life? There is more than one reason. It can be challenging for our finite minds to reconcile two seemingly opposite truths; suffering and God's 'good' plans. We grapple with the concept that God would allow hardship and pain into the lives of those He loves. Our struggle stems from the fact our definition of good differs from God's. Our focus is on quality of life, while God's focus is much larger and encompasses eternity. Although pain is not good in and of itself, God redeems our pain and ultimately uses it for a good purpose. Perhaps it would be beneficial to determine the origin and purpose of hardship.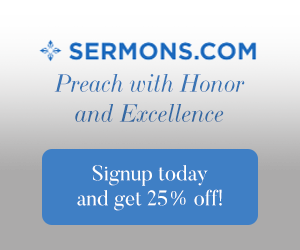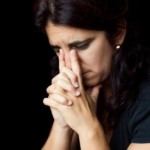 Hardship and Sin
Hardship is the direct result of Adam and Eve's disobedience. In eating the fruit of the tree of knowledge, they sinned against God's command. Thus, sin entered the world and with it hardships of every sort (Genesis 3). While Satan (literally 'adversary' in Hebrew) is the source of evil (Gen 3, 1 Chronicles 21:1, Isaiah 14:12), God permits hardships to impact the lives of believers and unbelievers alike (Matthew 5:45). If we read through Old and New Testament accounts, we discover those God loved were not impervious to affliction. I think of Abraham, Hagar, Moses, Hannah, Ruth, Hosea, Peter, Paul, Silas, and so many other men and women whom God chose, and of course Job. Despite His tender love for them, God permitted pain, disappointment, loss, and grief to touch their lives.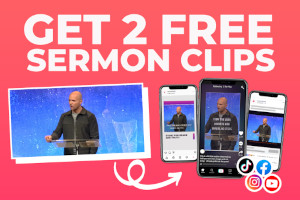 Even Jesus was not spared during His years here on earth. Though sinless, Jesus suffered the effects of sin. Isaiah 53:3 says, "He was despised and rejected by men, a man of sorrows and acquainted with grief; and as one from whom men hide their faces he was despised, and we esteemed him not." Jesus shared our humanity – hardships and all – that He might become our merciful and faithful High Priest; One who cleanses our sins and empathizes with our struggles (Heb 2:15-18, 4:15). Hardships are sometimes the result of our own human nature; poor choices, spiritual apathy. Now and then, they are simply the consequence of living in a sinful world. As believers, Christ offers us His gifts to help us through those hard times; His presence, His peace, His comfort, His strength (John 16:33).
To Produce Dependency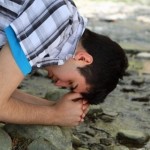 A second purpose for hardships is to produce God-dependency. It's easy to trust God when life is running smoothly, but it's when hard times hit and we can no longer rely on our knowledge, our skills, or our own resources, we come to grips with the truth that we are not in control – God is. Hardship drives us toward God-dependency versus self-sufficiency. God is not oblivious to our suffering. He knows. He cares, "For we do not have a high priest who is unable to sympathize with our weaknesses, but we have one who in every respect has been tested as we are, yet without sin. Let us then approach the throne of grace with boldness, so that we may receive mercy and find grace to help in time of need" (Heb 4:15-16).  Grace and mercy are the gifts God pours out upon us in our time of need. These are the gifts we cannot obtain through self-dependence. They find their source in the One who was tested in the same manner that we are tested, but not to the same extent as Christ was.
To Develop Spiritual Maturity
Hardships develop spiritual maturity. In Exodus, chapter 12, we read that the Israelites left Egypt on a high note. They didn't just walk away from bondage; they stripped the land clean. Victory doesn't get any sweeter than that, yet their triumph would turn into testing. Their destination would be delayed by a God-planned detour. God knew their hearts and their minds so he led them in a roundabout way. God loved them, and in His wisdom, He chose the path that was best for them. God may not choose the easiest path, but He always guides His children along the best route. Sometimes He leads us in a roundabout way through the wilderness in order to build character, to strengthen our faith, and to toughen us up for warfare (literal or spiritual).
James 1:2-3 says, "Count it all joy, my brothers, when you meet trials of various kinds, for you know that the testing of your faith produces steadfastness. And let steadfastness have its full effect, that you may be perfect and complete, lacking in nothing." Hardships are opportunities for spiritual growth when we trust God and willingly follow wherever He leads.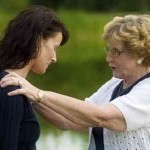 To Comfort Others
Hardships prepare us for ministry.  Second Corinthians 1:3-4 says, "Blessed be the God and Father of our Lord Jesus Christ, the Father of mercies and God of all comfort, who comforts us in all our affliction, so that we may be able to comfort those who are in any affliction, with the comfort with which we ourselves are comforted by God." I like the way The Message translates this passage; "He comes alongside us when we go through hard times, and before you know it, he brings us alongside someone else who is going through hard times so that we can be there for that person just as God was there for us." As followers of Christ, we can rest on the truth that our trials are never in vain. God will always redeem them. When we are open to receiving His consolation and encouragement, open to appropriating the truths God reveals to our hearts and minds during our times of suffering, and remain open to sharing God's comfort with those who are enduring similar circumstances, God unlocks doors and uses us to minister to others who are struggling in the same manner we have struggled. He brings individuals into our lives who are enduring similar hardships and calls us to pour into their lives the same comfort He has poured into ours.
To Display His Glory
As Jesus and His disciples walked down a dusty road, they noticed a man blind from birth. His disciples asked, "Rabbi, who sinned, this man or his parents, that he was born blind" (John 9:2)?  This seemed like a valid question. In this particular case, God allowed this man to be born blind in anticipation of this glorious healing. The blind man's struggle – and subsequent healing – displayed God's glory and sovereignty. This is a game-changer for those of us who follow Christ; our trials, big and small, are evidence that God is working in us and through us. Though our definition of good may exclude pain and suffering, God's definition of good includes every detail of our lives that He uses to strengthen our spiritual character and highlight His sovereign power. Not because He doesn't care. On the contrary, He loves us too much to settle for ordinary. He wants to use our lives as a canvas on which He can paint some of His best masterpieces.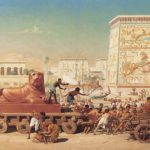 Whatever our struggle, God is not blind to it. He is shaping our character for a greater purpose; His purpose. Those God chooses He uses: not just to confront Pharaoh but to free the Israelites from slavery and lead a nation numbering in the thousands; not just to bear a son, but to bear the Savior of the world; not just to follow but to lead souls to the knowledge of Jesus-Christ; not just to catch a few fish but to spread the Gospel; not just to share a few fish and loaves of bread but to feed thousands; not just to be His disciples but to be His hands and feet to a world that is in dire need of a Savior. One day we will stand before God's throne and hear Him say, "Well done, good and faithful servant." Then we will acknowledge that it was worth it all. "For I consider that the sufferings of this present time are not worth comparing with the glory that is to be revealed to us" (Rom 8:18).
Author's Bio: Author Renée Vajko SrchShe is a wife, a mother to three boys, an author, and a speaker with Stars for Autism and has published twelve books. She writes across the genres and for all age groups. You can follow her on her author website at www.ReneeVajkoSrch.com.
Here is some related reading for you: Is Suffering Avoidable if I Have Enough Faith?
Resource – Scripture quotations are from The Holy Bible, English Standard Version® (ESV®), Crossway Bibles. (2007). ESV: Study Bible: English standard version. Wheaton, Ill: Crossway Bibles. Used by permission. All rights reserved.