Is the church growing lukewarm today? What does it mean to be lukewarm, as a believer and as a church?
Lukewarm
Is the church growing lukewarm today? What does it mean to be lukewarm, as a believer and as a church? I remember being a new believer. I was so eager to share the good news with everyone I knew, but I couldn't understand why they didn't believe too? What was wrong with them? Nothing was wrong them…the problem was my lack of biblical knowledge. Jesus said, "No one can come to me unless the Father who sent me draws him. And I will raise him up on the last day" (John 6:44). That means God alone saves, but He does use believers as a means to save. That is, if they are on-mission for Christ. I can recall dozens of personal testimonies where the new believer was on fire for Christ but later lost that first love, so part of the problem with the Laodicean church was they were not "hot" (Rev 3:15) or on fire for Christ; neither were they cool, or refreshing. They failed to share the refreshing and everlasting Living Water that they themselves had received.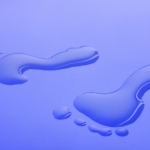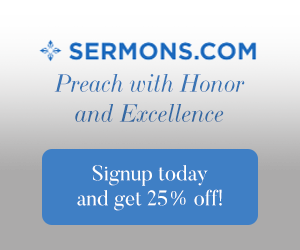 Jesus says that "whoever drinks of the water that I will give him shall never thirst; but the water that I will give him will become in him a well of water springing up to eternal life" (John 4:14), so to be lukewarm is to be neither hot nor cold, but somewhere in between. Most people don't drink their coffee cold. The vast majority doesn't drink lukewarm soft drinks. They are unpalatable. For obvious reasons, the Laodicean Church is the only church that Jesus doesn't say something positive about. It is no wonder that Jesus vomits them out of His mouth.
Tares in the Wheat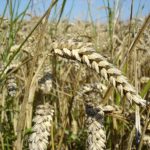 It may be that there are a lot of tares in this church age or the Laodicean church. Even in Jesus' day He knew there would be tares sown among the wheat (Matt 13:24-30). Sometimes it's very hard to tell them apart, but Jesus warned us that the enemy would sow tares within the scattered Body of Christ around the world. This is why Jesus has often said that many are called, but few chosen; many will say, "Lord, Lord," but these same many will be turned away at His appearance, thinking they're saved, but are not (Matt 7:21-23). It will be one of the most horrific and heartbreaking events in history…certainly in that person's history, but this church literally makes Jesus sick to His stomach, and it was "because you are lukewarm, and neither hot nor cold, I will spit you out of my mouth" (Rev 3:16). May it never be so with us!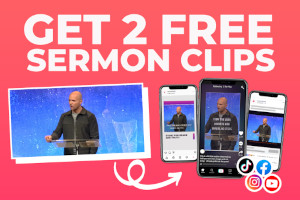 Self-Sufficient
Most of the people reading this have more material possessions and wealth than the majority of the world's population. We have far more riches than we think we do. Not everyone in the world can wake up with food in the refrigerator, have a place to lay their head at night, live in a controlled climate, in a home, and have a means to survive by working. The problem with owning a lot of wealth is that the wealth can end up owning them, and it does happen. It's easily to make money a god because money supplies all of our needs, grants our every desire, and gives us more influence and power than others. We shouldn't expect this from believers however, but Jesus rebuked the Laodicean Church, telling them, "For you say, I am rich, I have prospered, and I need nothing, not realizing that you are wretched, pitiable, poor, blind, and naked" (Rev 3:17).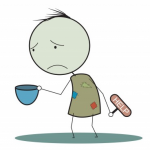 Spiritual Poverty
When a person struggles with health issues or financial issues, they're more likely to pray to God than someone who has every need met and never have to worry about the physical necessities of life. Even though this church think's they're rich, the Lord says, "I counsel you to buy from me gold refined by fire, so that you may be rich, and white garments so that you may clothe yourself and the shame of your nakedness may not be seen, and salve to anoint your eyes, so that you may see" (Rev 3:18). Looking at something and seeing something is not the same thing, and neither is listening and hearing. You can listen to someone, but still not hear what they're saying, so this may be why Jesus tells them that they're really "wretched, pitiable, poor, blind, and naked" (Rev 3:17). They have deceived themselves, which sin can easily do. Their perception of themselves was not the reality. It matters only how we appear before God.
Love and Discipline
The Bible tells us that discipline and love are interchangeably linked. If someone cares for their child, they will discipline them. The opposite of love is not really hate; it is indifference or apathy. God disciplines every child of His, meaning 100% of us who have trusted in Christ are going to be disciplined, but those same are loved by God. Scripture teaches us that "the Lord disciplines the one he loves, and chastises every son whom he receives" (Heb 12:6), so "Know then in your heart that, as a man disciplines his son, the LORD your God disciplines you" (Duet 8:5). Jesus is disciplining this church because He loves this church, despite their nauseating nature, but love is not the only reason Jesus is disciplining His church. He says to "Those whom I love, I reprove and discipline, so be zealous and repent" (Rev 3:19). If there is still time for repentance, and there is as long as you're still breathing, then there is still hope.
Let Him In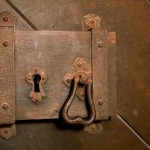 Something about this church tells us that Jesus is not really in this church. The Lord says, "Behold, I stand at the door and knock. If anyone hears my voice and opens the door, I will come in to him and eat with him, and he with me" (Rev 3:20). There may not even be a door handle that allows Him into the church, being they're so lukewarm, so there He is; standing, waiting, knocking, in the hopes that they will let Him in. If He was outside knocking on the door, then it clearly means He's not in the church now. Even so, there is still time to "be zealous and repent" (Rev 3:19b). It is to "The one who conquers, I will grant him to sit with me on my throne, as I also conquered and sat down with my Father on his throne" (Rev 3:21). Who it is that conquers or overcomes? The Apostle John writes, "Who is it that overcomes the world except the one who believes that Jesus is the Son of God" (1 John 5:5), so "everyone who has been born of God overcomes the world. And this is the victory that has overcome the world—our faith" (1 John 5:4).
Conclusion
Jesus doesn't only rebuke the Laodicean Church; He rebukes many of the modern churches today. He says it to us too: "If anyone hears my voice and opens the door, I will come in to him and eat with him, and he with me" (Rev 3:20), but you have to be listening to hear Him knock and be ready to answer the door (Rev 3:22). I know there is more than one person who is reading this who has not yet trusted in Christ. God says to you, "Today, if you hear his voice, do not harden your hearts" (Heb 4:7c). Trust in Him today, while it is still called today and still "a favorable time" (2 Cor 6:2a). Tomorrow may be too late (Heb 9:27), so God says again, "Behold, now is the favorable time; behold, now is the day of salvation" (2 Cor 6:2b).
Here is some related reading for you: What Are the Signs Your Church is Lukewarm or Laodicean?
Resource – Scripture quotations are from The Holy Bible, English Standard Version® (ESV®), Crossway Bibles. (2007). ESV: Study Bible: English standard version. Wheaton, Ill: Crossway Bibles. Used by permission. All rights reserved.