Sometimes we say it without even thinking. Sometimes we say it with great fervor in response to something we have heard. Sometimes we say it to voice our agreement with another believer. But why do Christians say amen? Where did we get that from?
When I was a little girl I was taught that saying the word "amen" was like saying "I believe". However, like many of our English words, the word amen can mean several things. Also, like many words that Christians incorporate into their language, amen comes straight from the Bible.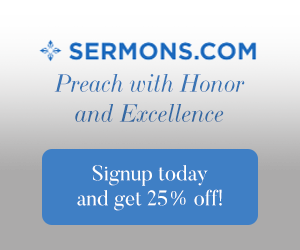 Here are some of the ways that we see "Amen" used in the Bible and even today.
Amen: To emphasize or agree
Also I shook my lap, and said, So God shake out every man from his house, and from his labour, that performeth not this promise, even thus be he shaken out, and emptied. And all the congregation said, Amen, and praised theLord. And the people did according to this promise. (Nehemiah 5:13

For all the promises of God in him are yea, and in him Amen, unto the glory of God by us. (2 Corinthians 1:20)

He which testifieth these things saith, Surely I come quickly. Amen. Even so, come, Lord Jesus. (Revelation 22:20)
Today we still shout AMEN! when we agree with a preacher who is preaching truth. Or sometimes a brother or sister in Christ says something that we find to be Biblical truth and we will say amen in agreement or to emphasize that we agree.
Amen: As a prayer
Blessed be the Lord for evermore. Amen, and Amen.(Psalms 89:52)

And lead us not into temptation, but deliver us from evil: For thine is the kingdom, and the power, and the glory, for ever. Amen. (Matthew 6:13)

Else when thou shalt bless with the spirit, how shall he that occupieth the room of the unlearned say Amen at thy giving of thanks, seeing he understandeth not what thou sayest? (1 Corinthians 14:16

 And the four and twenty elders and the four beasts fell down and worshipped God that sat on the throne, saying, Amen; Alleluia. (Revelation 19:4)
Amen continues to be used in prayer to signify the end of a prayer. It can be especially helpful when believers are in prayer together such as in a prayer meeting when several people pray aloud. It is somewhat of a closing to the prayer, something that says "so be it". In this sense "amen" is a helpful little word to signify a pause as we pray together.
Amen: Another name for Jesus
And unto the angel of the church of the Laodiceans write; These things saith the Amen, the faithful and true witness, the beginning of the creation of God; I know thy works, that thou art neither cold nor hot: I would thou wert cold or hot. (Revelation 3:14-15)
Amen as a name for Jesus is perhaps the only way we do not use this word today. Even so, the use by John in the Book of Revelation shows just how powerful this little word is.
Other Bible Verses with Amen
Even the prophet Jeremiah said, Amen: the Lord do so: the Lord perform thy words which thou hast prophesied, to bring again the vessels of the Lord's house, and all that is carried away captive, from Babylon into this place. (Jeremiah 28:6)

Go ye therefore, and teach all nations, baptizing them in the name of the Father, and of the Son, and of the Holy Ghost: Teaching them to observe all things whatsoever I have commanded you: and, lo, I am with you always, even unto the end of the world. Amen. (Matthew 28:19-20)

And they worshipped him, and returned to Jerusalem with great joy:And were continually in the temple, praising and blessing God. Amen. (Luke 24:52-53)

For of him, and through him, and to him, are all things: to whom be glory for ever. Amen.(Romans 11:36)

Brethren, the grace of our Lord Jesus Christ be with your spirit. Amen. (Gal 6:18)

The salutation by the hand of me Paul. Remember my bonds. Grace be with you. Amen (Colossians 4:18)

Make you perfect in every good work to do his will, working in you that which is wellpleasing in his sight, through Jesus Christ; to whom be glory for ever and ever. Amen. (Hebrews 13:21)

To the only wise God our Saviour, be glory and majesty, dominion and power, both now and ever. Amen. (Jude 1:25)
Conclusion
Amen is one of those little words that says so much. It is like a hearty applause to what God says is truth, only better. For years kings and people have said Amen! And even today it is a small little word that can be used to emphasize, agree and even encourage. Christians say "amen" because it is a pattern that the Bible teaches. Next time you hear a good message, shout it out — AMEN! The preacher will be encouraged and God will be honored.
Another Reading: Why Do Christians Suffer? Is This God's Will
Resource – The Holy Bible, King James Version