Tragedy is a monster that comes to everyone at some point or another.  When it strikes, the after effects can be devastating.  While going through difficult circumstances in life we are always put against the question, "why".  Why would God allow death and disease?  Why would the Almighty allow men to steal or lure a woman into adultery?  Is this God's will?  The answer is yes.  God does not condone the sin; He uses the times of struggle to refine us.  The book of Job is an excellent resource when dealing with this topic.  We can learn a lot from Job and how he conducted himself.
Suffering In The Bible: Job
At the beginning of Job, Satan comes to God.  God, however, is the one who starts the conversation and He is also the one who asks Satan, "have you considered my servant Job, that there is none like him on the earth, a blameless and upright man, who fears God and turns away from evil?"(Job 1:8)  That is quite interesting to think about.  God offers Job up to Satan.  What is even more interesting is that this passage clearly shows that Satan has no options.  Satan is not allowed to touch us unless God says that it is okay.  And the Lord said to Satan, "Behold, all that he has is in your hand.  Only against him do not stretch out you hand."(Job 1:12)  The rest of the first chapter tells the account of how Job's cattle, servants and children were either taken or killed.  Job's response is amazing.  Instead of asking "why", he fell on the ground and worshipped…the Lord gave, and the Lord has taken away; blessed be the name of the Lord.(Job 1:20-21)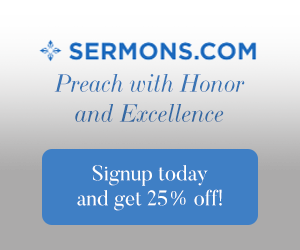 Chapter 2 starts out the same way.  God repeats verse 1:8 again to Satan and gives him certain rules.  And the Lord said to Satan, "Behold, he(Job) is in your hand; only spare his life."(Job 2:6)  Satan strikes Job with horrible, painful sores all over his body.  Even his wife tells him, curse God and die.(Job 2:9)  Again, Job's response is truly remarkable.  He says to his wife, "Shall we receive good from God, and shall we not receive evil?"(Job 2:10)  Job understood that God is in charge over all.  God is sovereign.
Other Related Bible Scriptures
Job truly was a wise man.  Not once did he ask "why".  His response was always a recognition of God's sovereignty.  This is the direction that we as believers need to strive for in our suffering.  With this mind-set, we will have a clear vision of what God is doing.  James 1:2-4 says, count it all joy, my brothers, when you meet trials of various kinds, for you know that the testing of your faith produces steadfastness.  And let steadfastness have its full effect, that you may be perfect and complete, lacking in nothing.  This is why God allows pain and suffering, so that we can be made perfect through perseverance.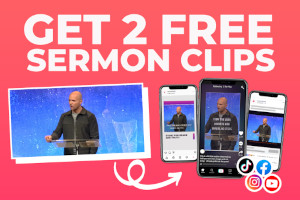 In the book of Colossians, Paul is in prison yet he understands that it is because of Christ(Col 4:3)  He isn't focused on this trial, though.  He is focused on building up the church body with encouragement.  Paul says, "If then you have been raised with Christ, seek the things that are above, where Christ is, seated at the right hand of God.  Set your minds on things that are above, not on things that are on earth."(Col 3:1-2)
Final Thoughts
It is so important to be in the Word and memorizing scripture so that when Satan comes, we will be ready with an answer.  Matthew 4:1-11 shows Jesus, Himself, doing this.  Satan comes to Him(allowed by God) 3 times to tempt Jesus and Jesus shuts Satan down with scripture every single time.
Whatever storm comes, just remember that it doesn't last forever and peace always follows eventually.  God also wants to bless His children too.
At the end of Job, God restores Job's fortunes.  God gives Job twice more than what he had before.  Also, he has many more children and he lives 140 more years to enjoy all of it!  It even says that no women were as beautiful as Job's.  God loves us all so dearly.  If we cling to Him when storms come, He will show His love more than we ever could have known.
I am in one of the biggest, hardest storms of my life right now.  Satan kept plugging at me the other day and Job popped into my head.  I said to Satan, "have you considered my servant, Derek?"  The peace of God filled me from my head to my toes when I said that.   I know God is in control.  Keep fighting the good fight!  God allows trials so we can draw closer to Him.
Looking for some more related Bible studies?

Take a look at these other similar type articles:
Resources
The Holy Bible, English Standard Version
"Scripture quotations are from The Holy Bible, English Standard Version® (ESV®), copyright © 2001 by Crossway, a publishing ministry of Good News Publishers. Used by permission. All rights reserved."
www.youtube.com "Praise You In This Storm" By Casting Crowns