The Bible tells us that Jesus Christ rose from the dead (I Corinthians 15:1-11).  Among true Christians, this is a fact.  It is a foundational belief of the Christian faith.  What did Jesus accomplish by His life, death, burial, and resurrection?
Let us look at the answers God's Word contains:
To Save Believers From the Wrath Of God's Judgment
The Bible tells us that we have sinned against God and that He will judge all mankind at the end of time (Romans 2:2-4; II Thessalonians 1:5).  The Bible makes it very clear that we cannot make ourselves right with God by our own power and that our destination, apart from His saving power, is an eternity in Hell, separated from God and His love (Matthew 25:46;  II Thessalonians 1:9).  So, how can we be made right in God's eyes so that we do not have to face His wrath?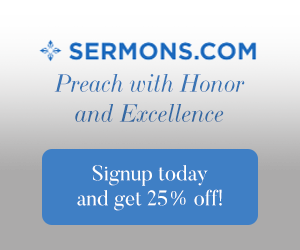 The Bible says, "Since, therefore, we have now been justified by his blood, much more shall we be saved by him from the wrath of God" (Romans 5:9 ESV).  Jesus took upon Himself the wrath that we deserve.  Jesus, through His life, death, burial, and resurrection has made it possible for us to be exempted from God's judgment.
"He is the propitiation for our sins, and not for ours only but also for the sins of the whole world" (I John 2:2 ESV; cf. Hebrews 2:17; I John 4:10).  Jesus paid the price for our sins.  He lived, died, and was resurrected in order that those who believe in Him are forgiven of their sins and have eternal life.  Jesus did what we cannot do; He fulfilled the requirements of a holy life and, if we place our faith in Him and live for Him, the payment He made is applied to us and our sins no longer separate us from God.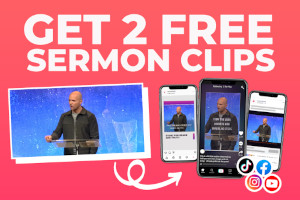 To Free Us From Sin's Bondage
"We know that Christ, being raised from the dead, will never die again; death no longer has dominion over him. For the death he died he died to sin, once for all, but the life he lives he lives to God. So you also must consider yourselves dead to sin and alive to God in Christ Jesus. Let not sin therefore reign in your mortal body, to make you obey its passions" (Romans 6:9-12 ESV).  This passage clearly ties the death and resurrection of Jesus with our ability to conquer sin in our lives.  Jesus has made it possible for us to resist the temptation and pull of our sinful nature, the temptations of our lost culture, and the snares of Satan (I Timothy 3:7; II Timothy 2:26).
To Proclaim Himself To Be The Son of God
"…the gospel of God, which he promised beforehand through his prophets in the holy Scriptures, concerning his Son, who was descended from David according to the flesh and was declared to be the Son of God in power according to the Spirit of holiness by his resurrection from the dead, Jesus Christ our Lord…" (Romans 1:1-4 ESV).  Jesus' resurrection confirmed that He is who He says He is.  There have been people who claim to be more than human; people who demand our worship, loyalty, or allegiance.  Jesus resurrection proved He was who He claimed to be.  His resurrection proved He is the Savior of the world; worthy of our love, worship, and commitment.
To Make The Resurrection Possible For Us
"But in fact Christ has been raised from the dead, the firstfruits of those who have fallen asleep. For as by a man came death, by a man has come also the resurrection of the dead. For as in Adam all die, so also in Christ shall all be made alive" (I Corinthians 15:20-22 ESV).  In effect, Jesus paved the way for us to have eternal life; His resurrection made the resurrection of those who follow Him possible.  First Corinthians 15:14-18 tells us that the evidence for the believer's resurrection rests in Jesus' resurrection; because He lives, we can have eternal life.
Conclusion
The history of the universe is about Jesus.  He created us, sustains, us and is the Savior of those who put their faith in Him.  His life was an example of how we should live, His death paid the debt that we owe for our sins, and His resurrection proved that He is who He said He is.  Each human being is born with the propensity to sin and will eventually fulfill that desire.  This sin separates us from God.  We cannot do anything on our own to remedy this situation.  However, Jesus Christ came to earth as a man and died on a cross to pay for our sin.  His resurrection is proof that He has accomplished this.  Faith in Him allows us to partake of the forgiveness He offers.  Then we too, "…may know him and the power of his resurrection, and may share his sufferings, becoming like him in his death, that by any means possible I may attain the resurrection from the dead" (Philippians 3:10-11 ESV).
Resources – The Holy Bible, English Standard Version "Scripture quotations are from The Holy Bible, English Standard Version® (ESV®), copyright © 2001 by Crossway, a publishing ministry of Good News Publishers. Used by permission. All rights reserved."