The Bible is a life-source.  When you read it, the pages come alive.  The scriptures speak to you exactly in the moment you are in.  God is so incredible.  He designed the Bible to speak truth to us while teaching us how to deal with our life in the present.  There is power in the Word of God!  Power enough to rebuke demons!  Power enough to intercede for those who are mourning!  Power enough to convict your brothers and sisters of sin!  Power enough to give us boldness and confidence to spread the Good News to everyone we talk with!  The Bible is awesome!  Have you experienced God's presence when reading the Word?  Have you felt your own spirit moving inside of you as you take in the Scriptures?  It is amazing to be in the presence of God, to literally feel Him with you!
Here are 10 meaningful Bible verses that have impacted my life greatly!
1 Corinthians 13:7 – "Love bears all things, believes all things, hopes all things, endures all things."
This kind of love is a child-like love.  Children will "believe" anything you tell them.  Children are beacons of "hope", always wondering what is coming next.  And even through divorce, they are resilient and strong.  My own children have taught me more about "enduring" pain and suffering than anyone else.  And through the divorce my children and I have experienced a love and closeness like never before.  We are bearing each other's burdens and struggles.  I had not planned on talking about my divorce, but God laid this on my heart.  Please husbands and wives, fight for your marriages, or Satan will easily turn you against one another.  My ex wanted out and I did try desperately to draw her back to me, but Satan is so crafty and made her think that divorce was the best option.  Don't let your marriages slip away day by day!  Love one another!  Be hopeful with one another!  Endure all struggles together!  Make "love" a precious gem on your hearts!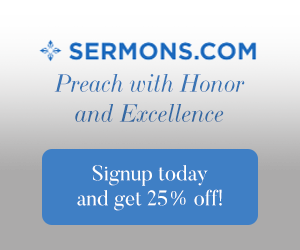 Related reading about loving one another: Love One Another: Bible Verse and Life Application
Job 1:5 – "And when the days of the feast had run their course, Job would send and consecrate them (his children), and he would rise early in the morning and offer burnt offerings according to the number of them all.  For Job said, 'It may be that my children have sinned, and cursed God in their hearts.'  Thus Job did continually."
Now this is a father who loves his kids!  Job interceded for them regularly just in case they had sinned against God.  I am humbled every time I read this verse.  Men of faith, let us rise to the occasion and lavish our children with prayer!  A day should never pass where we forget to pray for them!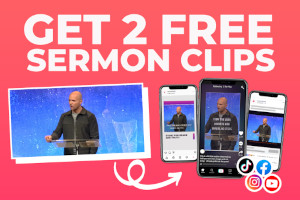 Luke 12:8 – "And I tell you, everyone who acknowledges me (Jesus) before men, the Son of Man also will acknowledge before the angels of God."
This verse is a wonderful reminder of what is to come.  The hardest part of life is now, but Jesus will not let our labors be in vain.  He will proclaim us as His own brothers and sisters in Heaven because we have proclaimed His Holy Name here on earth.
John 11:33-35 – "When Jesus saw her (Mary) weeping, and the Jews who had come with her also weeping, he was deeply moved in His spirit and greatly troubled.  And He said, 'Where have you laid him (Lazarus)?'  They said to Him, 'Lord, come and see.'  Jesus wept."
Jesus is love in the fullest.  He cries when we cry.  He rejoices when we rejoice.  What a wonderful Savior we have in Jesus!  His love is absolutely amazing!
Romans 8:26 – "Likewise the Spirit helps us in our weakness.  For we do not know what to pray for as we ought, but the Spirit, Himself, intercedes for us with groanings too deep for words."
I love this verse!  Even when we don't know what to pray, the Spirit takes over and intercedes for us.
Revelation 21:4 – "He (God) will wipe away every tear from their eyes, and death shall be no more, neither shall there be mourning, nor crying, nor pain anymore, for the former things have passed away."
This is such a wonderful promise!  Heaven is true peace and joy!  Not one single spec of sin is found there.  Never again will we experience heartache.  Are you excited?  I know I am!
Psalm 19:1 – "The heavens declare the glory of God, and the sky above proclaims His handiwork."
God paints the sky different for us every single day.  And at dawn and dusk He bombards us with beautiful expressions of pinks, oranges, yellows and reds that are absolutely majestic!  The night sky changes through the seasons as new constellations appear.  The moon waxes and wanes to show us the power of God!  Take time to be mesmerized in the sky.  God takes the time to paint it for us because He loves us!
Song Of Solomon 4:7 – "You are altogether beautiful, my love; there is no flaw in you."
Have you ever been so encompassed by your spouse that in that moment all you see is beauty and perfection?  Can you imagine how different the world would be if every husband and wife took the time each day to spend quality time with one another with no distractions?  Your bonds will never be broken when you dwell on your spouse daily and desire to meet their needs.  You will not see their flaws when you are focusing on serving them and showing them unconditional love daily.
Romans 8:31 – "What then shall we say to these things?  If God is for us, who can be against us?"
This is my favorite verse in the whole Bible!  It gets me excited!  There is not one single foe that comes close to who our God is!
"Our God is greater!  Our God is stronger!  God, You are higher than any other!  Our God is healer; awesome in power!  Our God!  Our God!  And if our God is for us than who could ever stop us?  And if our God is with us than what could stand against?" (Our God, Chris Tomlin)
Related reading: If God is for us who can be against us: Verse and meaning
Ephesians 4:1-3 – "I therefore, a prisoner for the Lord, urge you to walk in a manner worthy of the calling to which you have been called, with all humility and gentleness, with patience, bearing with one another in love, eager to maintain the unity of the Spirit in the bond of peace."
You may have noticed that I usually end each article I write with something like, "May God bless you as you continue to live a life worthy of the calling!"  This is where this comes from.  We are called to be humble, gentle and patient with one another while bearing each other in love.  This keeps us all unified in the Spirit and it maintains peace between us because we are showing each other love daily.
Conclusion
I hope you have enjoyed these 10 verses that have impacted me.  There are so many more that I could have used, so let us know in the comments below some of the verses that have impacted your own life.  We would love to hear them!  May God bless you as you continue to live a life worthy
"Scripture quotations are from The Holy Bible, English Standard Version® (ESV®), copyright © 2001 by Crossway, a publishing ministry of Good News Publishers. Used by permission. All rights reserved."