Why is it so important for us to be so closely connected with God? How is that important to our faith?
Your Critical Connection With God
The term "Christianity" originated from the Greek word "Christianos." It translates to a follower of Christ or a believer. We cannot call ourselves Christians without having a connection to God. It is like making a sausage roll without sausage. It makes it a plain roll. Our connection with God is what makes us Christian.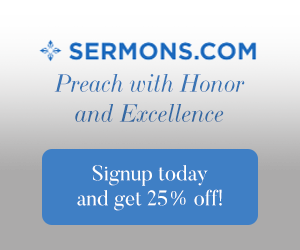 Detached from God
As humans, we are prone to detaching ourselves from God. And this is nothing to feel shame-faced neither should we be proud about it. We should strive to close the gap and reconnect with God. Understandably, we sometimes lack the motivation to reconnect. The fear of eternal doom in hell should make us fear, but our love for Jesus should be enough motivation.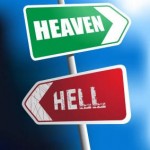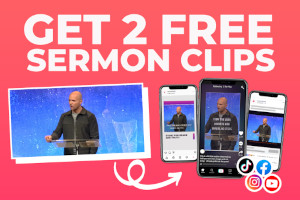 Here are 4 ways to rekindle your connection with God.
Mediation on the Bible
After a stressful day, we sometimes feel empty and disconnected from reality. To run away from daily stress, we sit down and meditate to reconnect with reality. In the same way, we must endeavor to meditate on the Word of God, the Bible. By doing this, we can reconnect with God and discover the message sent by Him. By meditating on the Bible, we recall the marvelous ways of God. Joshua 1:8 tells us that, "you shall meditate on it day and night."
Talk to the Creator
By talking to our maker, we recognize that He is still sovereign God. We should not speak to Him out of fear but as a friend. We should open up our innermost thoughts to Him. By doing this, we gain comfort in Him. Singing worship songs helps us be in the mood for prayer. Sometimes we forget how to pray or what to say while praying. We should not feel embarrassed about this because it's normal. There are many apps out there that can give us tips on how to pray and grow our in God's grace.
Tell a Friend About Him
In trying to explain something to someone, sometimes a question is thrown out and we realize that we don't know the answer. Later, we go back and do more research to find the answer from Scripture. It's the same way when we tell a friend about Jesus. That actually helps us to reconnect with Him. We get to know what we missed, so in spreading the gospel we have to look and live God-like. Do not preach the word today and lie tomorrow, "But be doers of the word, and not hearers only, deceiving yourselves" (James 1:22).
Visit in His House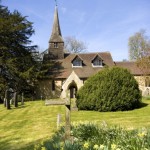 Going to church is a big part of Christianity that a lot of us skip. We make it a day to rest and prepare for the week ahead. But if we notice, the more weeks we spend away from God, the more we are disconnected from God because we're disconnected from the Body of Christ (Heb 10:24-25). We feel lost and uneasy at heart while disconnected. By going to church we get to share our faith with others. By sharing our faith, our faith is strengthened and so is our love for God. Acts 9:31 affirms the fact that the church breeds peace, as Luke writes, "So the church throughout all Judea and Galilee and Samaria had peace and was being built up. And walking in the fear of the Lord and the comfort of the Holy Spirit, it multiplied." Isn't that what you want? Isn't that what you need? I know I do.
Connecting with God
People previously feeling disconnected can once again be closely connected to God. Jesus is smiling at you and welcomes you back. In the parable of the lost sheep, the found sheep was celebrated by the Good Shepherd and in heaven (John 10). The celebration was greater than that of the ninety-nine who followed the shepherd. Staying connected means trusting in Jesus as your savior. It also entails fearing and believing in God or trusting in God's provisions. In regards to that, here are 4 tips on why it's important to maintain our connection with God.
Self Development
Most of us are curious to know how our connection to God leads to self-development. It's actually done by having a personal relationship with God. Remember we have stated that meditating on the Bible helps us to reconnect with God. The Bible has a lot of principles that we have to live by. These principles help us in our day to day activities and interaction with others. For instance, with the Bible, we get to know how to handle anger. Scripture says, "Be angry and do not sin; do not let the sun go down on your anger, and give no opportunity to the devil" (Eph 4:26-27). There are also passages about depression, happiness, having neighborly relationships, helping others, greed, cheating, etcetera, so there's help at every turn of the page in the Bible.
Eternal Life
Eternal life does not refer to living a long life on earth. It refers to everlasting life in Heaven. The key to the kingdom is Jesus Christ. Thus we must believe in Him and put our trust in Him. The Apostle John writes, "I write these things to you who believe in the name of the Son of God, that you may know that you have eternal life" (1 John 5:13). As Christians, we know we must endure suffering here on earth as we await the second coming of our Lord Jesus, but God will only help those who have a genuine relationship with Son. Mathew 7:22-23 helps us understand it as it says, "On that day many will say to me, 'Lord, Lord, did we not prophesy in your name, and cast out demons in your name, and do many mighty works in your name?' And then will I declare to them, 'I never knew you; depart from me, you workers of lawlessness."
"All we like sheep have gone astray; we have turned—every one—to his own way; and the LORD has laid on him the iniquity of us all" (Isaiah 53:6).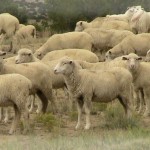 Builds our Faith
When we're being connected to God, our faith will grow stronger. We'll no longer be afraid of anything that comes our way because we know the God we serve is always there with us. We can face challenges head-on without trying to dodge them. The Devil might be too scared to harass us if we're close to the Shepherd. Wolves don't fear sheep; they fear the Shepherd. Jesus also has something to say about faith in Mathew 17:20 as "He said to them, "Because of your little faith. For truly, I say to you, if you have faith like a grain of mustard seed, you will say to this mountain, 'Move from here to there,' and it will move, and nothing will be impossible for you." Some of us might be familiar with mustard seeds. For us who are not, they are very small in size. If we have faith as little as those seeds, we can move mountains (i.e. problems, trials, etc.). Now let's try to imagine that our faith is the size of a watermelon. That is the kind of power God has given us. All we have to do is connect with him by believing and accepting Him.
Answered Prayer
We all have friends, so assuming some of our friends ask us for the same thing, what would we do? By nature, we would consider the ones closest to us than the others that are not as close to us. This is the same way God answers prayers. God does answer all prayers, even if it's "No" or "Not yet," but God does not accept the prayers of an unrepentant sinner. He will hear a sinner who cries out to be saved, but not the wicked who refuse to repent. First Peter 3:12 affirms this, saying, "For the eyes of the Lord are on the righteous, and his ears are open to their prayer. But the face of the Lord is against those who do evil."
Author's Bio: As a religious leader and keeper of sheep, I have the duty to educate my community in the faith in God. In our fast-paced society, finding time to go to church and dedicate to our Lord is nearly impossible for some people. I want to show how technology can be used in the service of God to strengthen our faith.  Ted Atkins, Co-founder Blessify.com
Here is some related reading for you: How to Get Closer to God
Resource – Scripture quotations are from The Holy Bible, English Standard Version® (ESV®), Crossway Bibles. (2007). ESV: Study Bible: English standard version. Wheaton, Ill: Crossway Bibles. Used by permission. All rights reserved.