The New Testament says believers are sealed by the Holy Spirit, but what does it mean to be sealed by the Spirit?
The Holy Spirit
The New Testament mentions that believers are sealed by the Holy Spirit, but what does it mean to be sealed by the Spirit? To begin with, the Holy Spirit is the Third Person of the Trinity, along with God the Father and the Son of God, Jesus Christ. The Holy Spirit's work in sinners is to quicken them, or make them alive from previously being dead in their sins (Eph 2:1-5) and thus, becoming new creations in Christ (2 Cor 5:17). Jesus calls the Spirit of God "the Helper, the Holy Spirit, whom the Father will send in my name, he will teach you all things and bring to your remembrance all that I have said to you" (John 14:26), so He is a Person and not a force or power from God, but very God of very God. And He is there to help us…to convict us of sin (John 16:8), help us know what to say when persecuted (Luke 12:12), and testifies to us the things of Christ (John 15:26). The Holy Spirit is as fully divine as the Father and the Son of God are. One major work of the Holy Spirit is to set the seal of God upon the believer, securing them for all eternity (Rom 8:37-39), so what does that mean and what does that look like?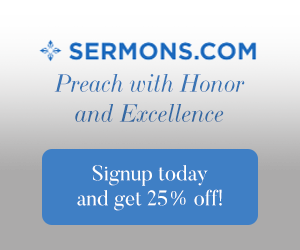 Predestined by God
In the Book of Ephesians, the Apostle Paul tried to explain God's marvelous redemptive plan, and it is one of the most incredible doctrines found in Scripture. It is more wonderful than we can know or can even describe right now. Paul revealed that God the Father "chose us in him [Christ] before the foundation of the world, that we should be holy and blameless before him. In love" (Eph 1:4). Let that sink in. God chose us before the earth even existed, meaning He chose us before we existed! Scripture supports that fact (Rom 9:11-12). Since God has chosen us before we existed, this means "he predestined us for adoption to himself as sons through Jesus Christ, according to the purpose of his will" (Eph 1:5), so it was God Who did the choosing, not us (John 3:3-7; 6:44; 15:16). It was His will, not ours, or as the Apostle John puts it, "But to all who did receive him, who believed in his name, he gave the right to become children of God, who were born, not of blood nor of the will of the flesh nor of the will of man, but of God" (John 1:12-13). This was God's will from before we existed, so it's crystal clear that in Christ "we have obtained an inheritance, having been predestined according to the purpose of him who works all things according to the counsel of his will" (Eph 1:11).
Sealed by the Spirit
Our salvation was sealed on the day we were regenerated by the Holy Spirit of God or born again. This came after reading or hearing the Word of God and then believing in the Son of God, Jesus Christ. Because you believed "In him you also, when you heard the word of truth, the gospel of your salvation, and believed in him, were sealed with the promised Holy Spirit" (Eph 1:13). The word used for seal means "to seal up, to mark" or "to secure," and it is the same Greek word used for when a letter or document was sent from a king. He would take hot wax and press it with his ringlet and the king's official ringlet could not be broken. It was the death penalty for anyone breaking that seal except to the party it was sent to. That's why in ancient times, no one ever dared breaking that seal, and today, Satan cannot break that seal by which God Himself has set upon us who believe.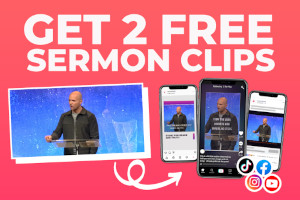 A Guarantee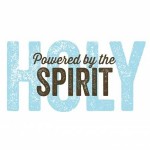 In similar fashion, the sealing work of the Holy Spirit "is the guarantee of our inheritance until we acquire possession of it, to the praise of his glory" (Eph 1:14). Paul is saying the Holy Spirit guarantees our inheritance, up to the day we acquire it or take possession of it. The word "guarantee" means a down payment or earnest payment, where the buyer (God) secures (by the Spirit) or seals a deal (that would be us!).
Sealing His People
God setting His seal upon people is not new. God also set His seal or mark upon His own people (Ezek. 9:4–6). We read the same thing in Revelation 7:3 where God placed a seal on his people to identify them and protect them from the wrath of God. When the guards rolled a large stone over the entrance of Jesus' tomb, they placed a seal on it (Matt. 27:66). The Roman guards knew what it meant to break that seal, so having a seal placed upon something or someone communicates security and it is God's way of authenticating a relationship with someone, including His own Son (John 6:27). Abraham's circumcision served as a sign and a seal of his righteousness (Rom. 4:11), so if we put all these together, we see that a seal communicates ownership, protection, and a validation of a relationship.
A Promised Inheritance
By giving us the Holy Spirit, God seals or stamps us as His own at our conversion. And then the Holy Spirit continues to testify about Jesus Christ while authenticating the reality of this relationship by making us more and more like Jesus. The Holy Spirit is God Himself setting His seals upon His children. To be sealed by the Spirit, is to be as good as being delivered into the Kingdom. Your destination has been sealed; you've been predestinated or your destination has already been determined if you have trusted in Christ. You are as good as already there! Even more, God's own Spirit comes to indwell or take up residence in the believer. And the promised Holy Spirit identifies God's people as His own inheritance. By having the Holy Spirit living in us and abiding in Christ, the sincerity of our faith will be proven by our bearing fruit (John 15: 1-7).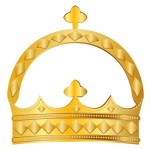 Conclusion
The God Who has thus authenticated this relationship with us will most certainly protect his people through trials and difficulties. He will do this until He takes final possession of us, His very own inheritance, on the day of redemption, which is at the consummation of the age (Eph. 1:14). The Apostle Paul was confident enough to say that "I am sure of this, that he who began a good work in you will bring it to completion at the day of Jesus Christ" (Phil 1:6). To be sealed by the Holy Spirit is a sovereign act by our gracious God, whereby He demonstrates the authenticity of the believer's relationship with Him and His authority, ownership, and commitment to His people; a commitment to bring us all the way home. And what God seals remains sealed…forevermore.
Here is some related reading for you: Who or What is the Holy Spirit? A Bible Study
Resource – Scripture quotations are from The Holy Bible, English Standard Version® (ESV®), Crossway Bibles. (2007). ESV: Study Bible: English standard version. Wheaton, Ill: Crossway Bibles. Used by permission. All rights reserved.