What does it mean that Jesus went and proclaimed or preached to the spirits in prison in 1 Peter 3?  Did Jesus preach the gospel to those spirits in prison?  Were these spirits men or demons?
First Peter 3
There are many Scriptures that are hard to understand and even Peter had difficulty understanding what Paul wrote at times (2 Peter 3:16) and acknowledged that "Some of his comments are hard to understand, and those who are ignorant and unstable have twisted his letters to mean something quite different, just as they do with other parts of Scripture."  Many Bible students and even theologians have the same problem with 1 Peter 3:18-20. To understand what Peter wrote in 1 Peter 3:18-20 we should read it first: "For Christ also suffered [some manuscripts say "died"] once for sins, the righteous for the unrighteous, that he might bring us to God, being put to death in the flesh but made alive in the spirit, in which he went and proclaimed [some manuscripts say "preached"] to the spirits in prison,  because [a few manuscripts say "when"] they formerly did not obey, when God's patience waited in the days of Noah, while the ark was being prepared, in which a few, that is, eight persons, were brought safely through water."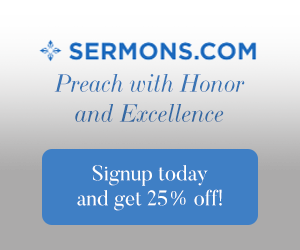 Theologians View of 1 Peter 3:18-20
Many theologians believe that between Christ's death and resurrection, he went to the demon spirits bound in hell or the abyss and that despite the Devil's plan to kill Christ, this was actually part of the gospel and told these fallen angels that He had triumphed over Satan and death.  There are some who believe that some demons were more wicked than most and were sent to imprisonment because of their heinous evilness and these are so evil that these specific ones are to be sent into greater suffering in the lake of fire along with Satan (Matt 25:41; Rev 20:10). These demons who were demonstrably worse than most and may have overstepped their boundaries established by God and having been incarcerated since the days of Noah, were kept from the human race because of their total depravity which was revealed in their work during Noah's days.  Perhaps God did not want them corrupting mankind anymore like they did during the days of Noah.  The times prior to the flood were so totally wicked that God had little choice but to extinguish all life except Noah and his family.
Conservative Theologians View of 1 Peter 3:18-20
There are basically four views of these verses and so this shows that there is no consensus in which all agree on what these verses mean exactly. Here is a summary of these four views: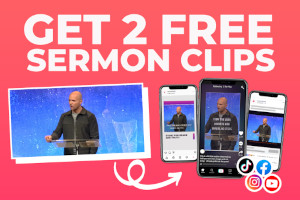 View 1: Perhaps what is meant by "preaching to the spirits in prison" could be Christ or God preaching through Noah (2 Pet 2:5 or 1 Pet 3:20) to that wicked generation and even though Noah preached repentance, nobody listened and today these humans are imprisoned awaiting the final judgment (Rev 20:11-15).
View 2: Others believe that during the short interval between Jesus' death and resurrection, He descended into hell to preach to these lost souls and proclaimed His victory to those who died in the flood and all those souls who died up to the period of the flood.
View 3: Yet others feel that Christ preached to these spirits or souls between His death and resurrection and it was directed to the fallen angels because angels, either holy or fallen, can be referred to as the "sons of God" (Gen 6:2, 4; Job 1:6, 2:1) and these fallen spirits are presently imprisoned (of which is close to the view mentioned in the previous paragraph).
View 4: A final view is that Christ personally proclaimed His victory over Satan, and subsequently Satan's associates (fallen angels or demons) but He did so after His resurrection but before His ascension into heaven.
Conclusion
Regardless of what is really the proper interpretation, today we are told to proclaim the gospel of Christ to the lost who are facing another judgment and this one will be far worse than the flood of Noah's time.  Jesus Himself warns all that have not trusted in Him yet in Matthew 24:36-39, "But concerning that day and hour no one knows, not even the angels of heaven, nor the Son, but the Father only. For as were the days of Noah, so will be the coming of the Son of Man. For as in those days before the flood they were eating and drinking, marrying and giving in marriage, until the day when Noah entered the ark, and they were unaware until the flood came and swept them all away, so will be the coming of the Son of Man."  Today few non-believers are expecting Christ to return with judgment (Rev 20:11-15) but coming He is and perhaps shortly, although no one knows for certain when that time will be. But just as Christ prophesied the way that the world will be living before He returns He says "they will still be drinking (partying?), eating (gluttony?), and marrying (even same sex?), and giving in marriage (and divorce), the flood of God's judgment will come when no one expects.  The flood of the water is symbolic of God's judgment.  It is coming…and sadly, many will be "swept away" and it will be too late, even if Christ preaches again to those imprisoned and destined to stay there for time without end.
More reading: 8 Important Facts About the Resurrection
Resource – Scripture quotations are from The Holy Bible, English Standard Version® (ESV®), copyright © 2001 by Crossway, a publishing ministry of Good News Publishers. Used by permission. All rights reserved.