God is love, no doubt.  Since God is love, what is Satan?  What does the Bible say that Satan is at the very core?
God is Love
There is little doubt that one of the greatest attributes of God is that He is love.  The book of 1 John is replete with God being described as love, just as the Gospel of John is.  In 1 John 4:8 it says, "he who does not love does not know God, because God is love."  In 1 John 4:18 it clarifies this by saying, "And so we know and rely on the love God has for us. God is love. Whoever lives in love lives in God, and God in them." Of course we know John 3:16, "For God so loved the world that He sent His only begotten Son, that whomever should believe on Him would not perish but have everlasting life." Other chapters that reflect God's love are found in Psalm 103, Ephesians 2, Galatians 2, Zephaniah 3, Psalm 86, and 1 John 3 and 4.  These are but a few chapters that speak of God's love so we can easily establish the fact that God is love.  But what is Satan if God is love?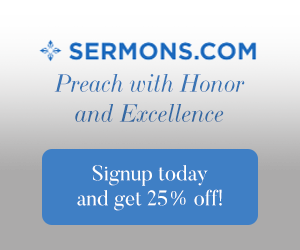 What is Satan?
Satan is the opposite of love. God seeks to give eternal life; Satan seeks to destroy and kill.  Listen to what are listed as the attributes of Satan.
Satan is a murderer:
John 8:44a "You belong to your father, the devil, and you want to carry out your father's desire. He was a murderer from the beginning."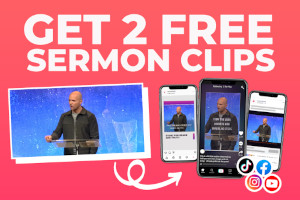 Satan is a liar:
John 8:44b "not holding to the truth, for there is no truth in him. When he lies, he speaks his native language, for he is a liar and the father of lies."
Satan is an accuser:
Revelation 12:10b "For the accuser of our brothers, who accuses them before our God day and night, has been hurled down."
Satan is the adversary:
The name Satan actually means "adversary" and we see him in his true nature in Isaiah 14, Ezekiel 28, in Genesis in the Garden, and elsewhere.
Satan is a slanderer:
Jude 1:9 "But even the archangel Michael, when he was disputing with the devil about the body of Moses, did not himself dare to condemn him for slander but said, "The Lord rebuke you!"
Who is Your Father?
Even Paul understood that if you are not God's child, "You are a child of the devil and an enemy of everything that is right! You are full of all kinds of deceit and trickery. Will you never stop perverting the right ways of the Lord" (Acts 13:10)?  It is obvious that there are only two types of people on earth…the saints and the "aints."  You either have God as your Father or you have the Devil as your father.  There is no middle ground for Jesus said "He who is not with me is against me, and he who does not gather with me scatters" (Matt 12:30).
Children of God
If you are born again, then your true Father is in heaven.  If you have placed your trust in Jesus Christ to save you, then you have a Father in heaven and can pray to Him as you belong to the family of God.  Jesus took upon Himself the wrath of God and now the Father sees you as He sees His son as it says in Hebrews 10:10, "And by that will, we have been made holy through the sacrifice of the body of Jesus Christ once for all" for "Whoever believes in the Son has eternal life, but whoever rejects the Son will not see life, for God's wrath remains on him" (John 3:36).  Why has God's wrath been lifted from us?  "Since we have now been justified by his blood, how much more shall we be saved from God's wrath through him!  For if, while we were God's enemies, we were reconciled to him through the death of his Son, how much more, having been reconciled, shall we be saved through his life" (Rom 5:9-10)!
Children of the Devil
If God the Father is not your Father, then you are the children of the Devil.  That is not my opinion and I do not wish to make anyone mad.  This is what Jesus Himself said of those who are not of His own flock.  In Matthew 13:38 Jesus said, "The field is the world, and the good seed stands for the sons of the kingdom. The weeds are the sons of the evil one."  In John 6:70, "Jesus replied, "Have I not chosen you, the Twelve? Yet one of you is a devil!"  John 8:41-45 states that, "You are doing the things your own father does." "We are not illegitimate children," they protested. "The only Father we have is God himself.  Jesus said to them, "If God were your Father, you would love me, for I have come here from God. I have not come on my own; God sent me. Why is my language not clear to you? Because you are unable to hear what I say.  You belong to your father, the devil, and you want to carry out your father's desires. He was a murderer from the beginning, not holding to the truth, for there is no truth in him. When he lies, he speaks his native language, for he is a liar and the father of lies. Yet because I tell the truth, you do not believe me!"
Being Born into God the Father's Family
If you have not placed your trust in Jesus Christ and have not repented of your sins, then God is not your Father but Satan is.  I pray that you decide today, right now, to come to Jesus and believe in Him and receive saving faith.  The children of God the Father and Satan the father have two drastically different destinations to go to when they die.  One is heavenly bliss and eternal joy…the other is utter torment and sheer and eternal horror.  The choice is yours as to who your father will be.  Make that choice today if you have not already done so, for no one is guaranteed to have a "tomorrow."
Did you like this article?

Here are some similar answers and questions for you to check out:
Resources:
New International Version Bible (NIV)
THE HOLY BIBLE, NEW INTERNATIONAL VERSION®, NIV® Copyright © 1973, 1978, 1984, 2011 by Biblica, Inc.™ Used by permission. All rights reserved worldwide