Why does the Bible delineate between godly and worldly sorrow? What's the difference?
Repentance
When the Apostle Paul wrote to the church at Corinth, he told them that they "felt a godly grief, so that you suffered no loss through us" (2nd Cor 7:9b), so did he mean repentance? The reason I ask that is because he goes on to say that "godly grief produces a repentance that leads to salvation without regret, whereas worldly grief produces death" (2nd Cor 7:1), and Paul could "see what earnestness this godly grief has produced in" them (2nd Cor 7:11a). It appears that Paul saw that their godly sorrow produced repentance, and of course, repentance leads to salvation. Jesus, when He introduced the gospel for the very first time, said, we must repent and believe (Mark 1:14-15), so if belief is on one side of the coin, repentance is on the other. Paul was clear that it is a "godly grief," meaning we are not the source of it. The Bible teaches that God grants repentance, so we might repent, but we don't repent of ourselves. The Apostle Paul told Timothy that he prayed that "God may perhaps grant them repentance leading to a knowledge of the truth" (2nd Tim2:25). Repentance is necessary but thankfully, it's not we who must conjure it up. It would be the equivalent of asking Lazarus to move his little toe and Jesus would do the rest in resurrecting him. It is all a work of God and God alone grants repentance.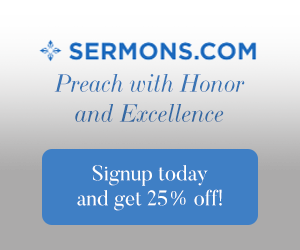 Worldly Sorrow
I think you can see enough of the worldly sorrow on the television news. It's so sad. Every day we see another tragedy strike, another natural catastrophe, and another terrorist attack. The world suffers so much, but that is not the worldly sorrow that the Bible speaks about as leading to death. Paul had earlier wrote, "For godly grief produces a repentance that leads to salvation without regret, whereas worldly grief produces death" (2nd Cor 7:10). Worldly sorrow is like that of a criminal. They get caught breaking the law and have to suffer for it. They may have worldly sorrow… or be sorry they got caught, and a sorrow that now tells them they're going to be in prison for a while, but the worldly sorrow cannot be confused with godly sorrow because it doesn't lead to repentance. One reason is worldly sorrow is from man while the other is from God (godly), so one doesn't help you…the other leads to eternal life. Paul wrote, it is a "repentance that leads to salvation without regret," but why does he say "without regret?" Could we really regret it? The word "regret" is from the Greek adjective "ametamelētos" and means "not repentant of," or "unregretted," so you could say a godly sorrow produces a "repentance that leads to salvation with no regrets." One way to see is it's a repentance "not repented of," which means it's irreversible, much like eternal life. You either have eternal life or you don't, and you don't have it and then lose it, so if you had eternal life but lost it, you really never had it in the first place. My thinking is, "eternal" is…forever! Maybe that's why there is no need to have regrets once a person has repented and trusted in Christ. You'll also never regret missing the wrath of God because now you have peace with God (Rom 5:1), and there is no longer any condemnation (Rom 8:1). Worldy sorrow can't do that.
Godly Sorrow
We have established that a godly sorrow leads to or produces repentance, so God grants us the ability to repent by planting a godly sorrow in us, perhaps placed there by the Holy Spirit. He convicts us of our sins and He prompts our spirit to repent and trust in Christ. Jesus made it clear that "No one can come to Me unless the Father who sent Me draws him; and I will raise him up on the last day" (John 6:44), and absolutely "no one can come to Me unless the Father has granted it to him" (John 6:65), and why Jesus could sound so certain by saying, "All that the Father gives me will come to me, and whoever comes to me I will never cast out" (John 6:37b) since "this is the will of him who sent me, that I should lose nothing of all that he has given me, but raise it up on the last day" (John 6:39). Godly sorrow brings us to an end of ourselves which is brought about by God Who often uses circumstances to humble us. Then, this godly sorrow leads to repentance and it is as Jesus said, "I give them eternal life, and they will never perish, and no one will snatch them out of my hand" (John 10:28), and not that they give themselves this gift, but it was "My Father, who has given them to me, is greater than all, and no one is able to snatch them out of the Father's hand" (John 10:29). A God-given godly sorrow eventually leads to eternal life by trusting in Christ. Once saved, they stay saved, and are as secure as God's Word says they are.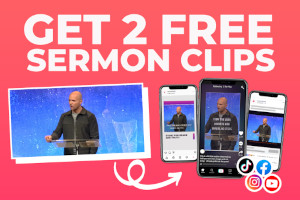 Conclusion
It's good to be sorry for doing something wrong, but it takes more than being sorry because we can end up doing it again and again…but to be sorrowful means we don't want to do it again. We're not just sorry we got caught…we are sorrowful to the extent that we repent and determine not to do it again (whatever it was), and make no mistake about it; God grants repentance. A worldly sorrow leads only to eternal death, meaning it doesn't prompt us to repent, but a godly sorrow identifies the Source and it is God. Unless God grants repentance, we cannot be saved. We know it's says whosoever believes may be saved (John 3:16), but the "whosoever" doesn't get saved unless they have been granted repentance by God; otherwise, it's just another type of sorrow…a worldly sorrow and that leads to destruction. Why not trust in Christ today and you'll have no regrets…today and for all time.
Something more for you to read: Stuck in Sorrow Help
Resource – Scripture quotations are from The Holy Bible, English Standard Version® (ESV®), Crossway Bibles. (2007). ESV: Study Bible : English standard version. Wheaton, Ill: Crossway Bibles. Used by permission. All rights reserved.