The holiday season and the beginning of a new year are some of the hardest times of the year for some people. It is during this time that many thoughts of times past flood our mind. We all have memories, some happy and some sad. For some, they just seem to be stuck in sorrow. That sorrow can lead to a deep, deep depression where it seems finding normal is impossible.
Folks who are in the depths of despair often seek Biblical counsel at Selah Mountain Ministries. They may be suffering from the recent loss of a loved one or dealing with a catastrophic life event that has pulled them down into great sorrow. What we do to help is to teach them how to rise above the sorrow and focus on things that renew their dark thoughts.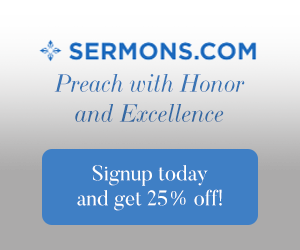 In this article I will share how you can identify if you are stuck in sorrow and offer some Biblical advice of how you can find "normal" again. I pray that you are blessed by this advice and that if you are not stuck in sorrow that you share this article with someone who can use it to learn how to live life and live it abundantly.
Shock and Denial: You can't think straight
And be not conformed to this world: but be ye transformed by the renewing of your mind, that ye may prove what is that good, and acceptable, and perfect, will of God. (Romans 12:2)
You feel as though if you stop to think on anything you will just stop completely – your brain will shut down and you will be unable to do anything at all. Perhaps you continue day by day on what seems to be "autopilot", you do the routine things of life without even thinking about it. This is common in people who are in a state of shock and this often happens after the loss of a loved one.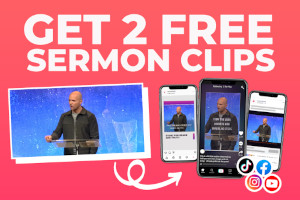 During this stage of the grieving process it is most important to continue to be daily in the word. If you do not have a habit of reading the Bible every day, this is a great time to start. We must renew our mind with the good thoughts – thoughts that begin with our daily communication with the Lord. Crystal McDowell gives some great tips in her article How to Find Time to Read the Bible.
Anger, Resentment, Guilt: You are lashing out
Wherefore gird up the loins of your mind, be sober, and hope to the end for the grace that is to be brought unto you at the revelation of Jesus Christ; As obedient children, not fashioning yourselves according to the former lusts in your ignorance: But as he which hath called you is holy, so be ye holy in all manner of conversation; Because it is written, Be ye holy; for I am holy. (1 Peter 1:13-16)
You feel a strong need to blame someone for your loss. Because of this many times you alienate those closest to you because you have become very difficult to live with. These feelings can not only become a danger to those you love, but you may even consider harming yourself. Your relationship with the Lord is even affected – the last thing you want to do is talk to God, maybe because you even blame Him for your loss.
When you get to this stage in your grieving process it is good to speak with someone who can guide you through Biblical ways to constructively deal with your anger, resentment and guilt so that you don't turn into something that destroys lives. Talk with your pastor or a fellow believer. Or consider seeking the help of a Biblical counselor.
Sadness and Depression: Normal or Not
It is very normal to be deeply saddened by the loss of a loved one but when that sadness turns to depression you are entering a deep dark place that is not normal. Removing yourself from all social events, staying in bed longer than usual and sitting in a dark room are all signs that your sadness is turning into depression. Depression that is not dealt with properly can be very harmful.
When you find that you have lost all desire to do anything with anyone, this is the time when you must purpose to do just the opposite. See if there is someone that you can help out. Perhaps you can go spend time with someone who has no family, an elderly person who is stuck at home or even someone who is in a nursing home.  Maybe there is a young Mom who could use a few moments to herself … offer to care for her children so she can have some time to herself. Offer to help someone by cleaning their home or make a trip to the grocer for someone who cannot get out. Think about the needs of others; bring joy to others. I promise you that you will not be dwelling on your sorrow when you put the needs of others before your own (Phil 2:3-4).
Proper Biblical guidance will teach you about others in the Bible that have experienced the same feelings you are dealing with now. It is not always about "moving on" but often about how you can deal with your loss in a way that honors your lost loved one. It is during this time that it is so important to replace unhealthy thoughts with positive and healthy things that will help you get through the "fire storm". Paul encourages the church at Philippi with these words:
Finally, brethren, whatsoever things are true, whatsoever things are honest, whatsoever things are just, whatsoever things are pure, whatsoever things are lovely, whatsoever things are of good report; if there be any virtue, and if there be any praise, think on these things. Those things, which ye have both learned, and received, and heard, and seen in me, do: and the God of peace shall be with you. (Philippians 4:8-9)
Final Thoughts
Stuck in sorrow is one of the most difficult places to be in life. The good news is that God has a resolution for this problem. He is the source of our joy and spending time in His word will renew your mind. Don't let your sorrow turn to depression, find someone who can give you sound Biblical advice on how to replace your sorrowful thoughts and actions with things that will bring the peace which comes only from our Heavenly Father.
To find a good Biblical counselor in your area do an internet search on "Biblical counseling" or send us an email at Selah Mountain Ministries (contact@selahmountain.org) and we will help you find one.
Related reading: Christian Depression Help: Biblical Encouragement and Advice
Resource – The Holy Bible, King James Version