You've probably heard or seen messages about the word of faith movement that's sweeping the world, so is the word of faith biblical?
Word of Faith
I remember hearing one man in the word of faith movement who said you have a miracle in your mouth, you just have to speak it to make it come to pass, but I thought, isn't that what God says about Himself? God speaks things into existence or makes things happen (Psalm 33:9), but as for humans, that is not possible. One word of faith website said that "Healing is provided in the redemptive work of Christ and is available to every believer," [1] although I can't find this taught in the New Testament or from any of the apostle's teachings. The word of faith teaching has been around since at least 1978 when Bishop Keith and Pastor Deborah Butler graduated from Rhema Bible Training Center in Tulsa, Oklahoma, which by the way, is not accredited at all, and they touted a prophecy based on Isaiah 54:2-3 that was spoken over Bishop Keith and Mrs. Butler where Isaiah wrote, "Enlarge the place of thy tent, and let them stretch forth the curtains of thine habitation: spare not, lengthen thy cords, and strengthen thy stakes; For thou shall break forth on the right hand and on the left, and thy seed shall inherit the Gentiles, and make the desolate cities to be inhabited," however this verse is written exclusively to the nation of Israel and not to the Gentiles, so it has been taken out of context by the word of faith movement, and by their doing so, they've created a false pretext.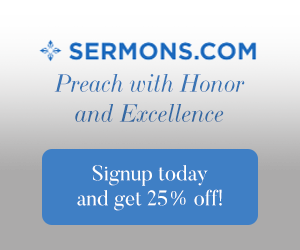 The Cosmic Santa Clause
I remember hearing one man describe God almost like a cosmic Santa Clause as He ensured his church that God was going to grant them their prayer requests, someone in the church will be delivered from the enemy, and God will expand their territories (or enlarge their borders) if only they will believe, but this sounds a lot like the prosperity gospel to me. It makes out God to be a quid pro quo God, like, "If you do this, God must do that," but that's not how God operates. God's hand is not moved by our demands of men. God has His own agenda and His own will, and is not made to move on behalf of humans just because they say it will be so.  The Word of Faith doctrine also teaches that based on the definition of the word sozo, from which Christians get the word salvation, that the saving work done by Jesus on the cross included health and provision in this life for all believers, but try telling that the man in India who converted to Christianity and lost his job, his home, and even his family, or the martyr in Iran who has been imprisoned for 13 years because of his faith. This type of teaching didn't work very well for Dietrich Bonhoeffer who paid the ultimate cost of being a disciple of Christ with his death in a Nazi prison camp, and no one would doubt his faith. Paul's desire was to share in the things of Christ, but this meant he must share in the sufferings of Christ, something the word of faith movement tries to avoid. Paul said he suffered in order "that I may know him and the power of his resurrection, and may share his sufferings, becoming like him in his death" (Phil 3:10). Try finding a word of faith prayer like that? You won't.
Word of Faith Teachings
Words have meaning and they can either build up or tear down, but the word of faith movement is not about the glory of God, but about the glory of man and what God is going to do for you to enlarge your borders, heal every disease of yours, and make your life abundant, but that's not the gospel message at all (Mark 1:14-15). The Word of Faith movement has many distinctive teachings including physical, emotional, financial, relational, and spiritual healing or prosperity for any who has the right belief-filled confession, and to them, "Baptism in the Holy Ghost is a gift from God to all believers in this dispensation. It is received separately from the new birth, and is accompanied by the ability to speak in other tongues, as the Holy Spirit Himself gives utterance" [2], which again, is totally unbiblical, to say the least. They also believe God's will is for every believer to prosper, and the Bible teaches that, but not the prospering they speak about. They get this from the Apostle John who wrote, "Beloved, I pray that all may go well with you and that you may be in good health, as it goes well with your soul" (3 John 1:2), but this was not a promise, but a prayer!  Even so, they've turned it into a doctrinal belief, so by their definition, about 70% of believers are not true Christians since they don't speak in tongues, and Mother Teresa must have not been saved because she lived as close to poverty as anyone. Not all of those in the word of faith are charlatans, but many have a different gospel by teaching all believers will be healed and all will experience prosperity, but Jesus didn't even have a place to lay His head at night, and it says, "you know the grace of our Lord Jesus Christ, that though he was rich, yet for your sake he became poor, so that you by his poverty might become rich" (2 Cor 8:9). This faith movement didn't work well for Paul since he suffered from beatings, stoning, cold, hunger, thirst, and being in prison several times, so Paul who had great faith didn't have his borders enlarged, he was not healed of his thorn in the flesh, and he wasn't financially prosperous, so according to the word of faith movement, Paul would have been a failure. Today, this false faith movement is one of the largest religious movements on earth, but it's only growing because they tap the human desire to have more and more, and repentance and faith are not mentioned in the same breath as "speak it and it will be." God does not promise to all, health, wealth, and prosperity but rather, Jesus said, "the gate is narrow and the way is hard that leads to life, and those who find it are few" (Matt 7:14).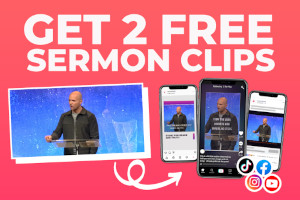 Conclusion
If the word of faith movement bothers you like it does me, imagine how Jesus feels about this? Nowhere in God's Word has He promised to heal everyone, to prosper everyone, to enlarge all believers' borders, and that only if you speak in tongues, you must be saved and be filled with the Spirit. When they promise something that they can't deliver, people become disenfranchised. When they're not healed, they blame themselves because their faith is weak, and it makes them feel unworthy to be a believer since they cannot speak in tongues (which are unbiblical), so the word of faith movement has left in its wake, disappointment, or people doubting their own faith. This movement make them out to be little gods who can speak into existence and things come to pass by their "faith force" which can manipulate God into doing what they speak as being "already done," so truly, this word of faith movement is not only unbiblical, it is hurting the cause of Christ by making God out to be a cosmic Santa Clause, by whatever you speak, God must move. This is why Paul warned that "if someone comes and proclaims another Jesus than the one we proclaimed, or if you receive a different spirit from the one you received, or if you accept a different gospel from the one you accepted, you put up with it readily enough" (2 Cor 11:4), and why he was "astonished that you are so quickly deserting him who called you in the grace of Christ and are turning to a different gospel, not that there is another one, but there are some who trouble you and want to distort the gospel of Christ" (Gal 1:6-7), and distort the gospel, they have!
Here is some related reading for you: How Can We Recognize False Doctrines?
Resource – Scripture quotations are from The Holy Bible, English Standard Version® (ESV®), Crossway Bibles. (2007). ESV: Study Bible : English standard version. Wheaton, Ill: Crossway Bibles. Used by permission. All rights reserved. [1]  Word of Faith. Our Beliefs. http://www.wordoffaith.cc/i-am-new/who-we-are/our-beliefs (Accessed Nov 21, 2017). [2] Word of Faith Statement. Christian Forums. https://www.christianforums.com/threads/word-of-faith-statement-of-faith.7586769/#post58360133 (Accessed Nov 21, 2017).