Jesus said our righteousness must exceed that of the Pharisees, so how is that humanly possible?
The Pharisees
Although we don't know the original meaning or root word for the word "Pharisee," it possibly meant "separate" or "detach," and they certainly were separate or detached from everyone else, but for the wrong reasons. We know the Pharisees were a Jewish group which was committed to their oral tradition, which they held to be equal to the Word of God, and there were around 6,000 Pharisees at the time of Jesus' earthly ministry, and these men were perhaps the most powerful men in Jewry. They were often aristocratic, wealthy, influential men who held powerful possessions, including that of the chief priest, and the high priest, and held a majority of the 70 seats in the Sanhedrin, which was something like a Jewish Supreme Court, so the Pharisees were at the highest level in Jewish society. The Pharisees had little in common with the average Jew, and the Pharisees often looked down on everyone else, including the Sadducees, which were another religious group, however the Sadducees regarded the Word of God to be above and beyond the Pharisees oral tradition. That difference made them somewhat opposed to one another at times, so it was only until they joined to oppose Jesus that they had anything in common.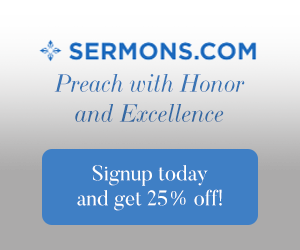 Righteousness
Nothing un-pure or unclean will ever enter the kingdom. The Apostle John wrote, "Blessed are those who wash their robes, so that they may have the right to the tree of life and that they may enter the city by the gates," but "Outside are the dogs and sorcerers and the sexually immoral and murderers and idolaters, and everyone who loves and practices falsehood" (Rev 22:14-15). Unless we have the same kind of righteousness that Jesus Christ has, we will not enter the kingdom, so when Jesus said, "unless your righteousness exceeds that of the scribes and Pharisees, you will never enter the kingdom of heaven" (Matt 5:20), it must have gotten everyone's attention…including the disciples. It got my attention when I read it. The Pharisees tithed on even the smallest things (Luke 18:11-12), and were seen as holy men of God, separated from the common man. In some cases, it appeared that they were esteemed as highly as God was, because they demanded everyone's respect and attention. One example was when a Pharisee who stood publicly and said, "God, I thank you that I am not like other men, extortioners, unjust, adulterers, or even like this tax collector" (Luke 18:11), and he even boasted, "I fast twice a week; I give tithes of all that I get" (Luke 18:12). Do we fast twice a week, tithe on everything we have, and act "religious" before others? If so, you (and I) are modern day Pharisees, but the Pharisees thought they had the righteousness of God, but they really didn't, so how can we exceed the supposed righteousness of the Pharisees?
No Righteousness without Christ
The Pharisees thought they were righteous before God and before men, and they acted like it, but were they really? Were they actually holy before God? Jesus says to the self-righteous, "You are those who justify yourselves before men, but God knows your hearts. For what is exalted among men is an abomination in the sight of God" (Luke 16:`15). The Pharisees proved the Proverb true: "Every way of a man is right in his own eyes, but the LORD weighs the heart" (Prov 21:2), and the Lord had weighed their heart and they were found wanting. Just like the Pharisees, "All the ways of a man are pure in his own eyes, but the LORD weighs the spirit" (Prov 16:2). Humble Hannah got it right when she prayed, "Do not keep talking so proudly or let your mouth speak such arrogance, for the Lord is a God who knows, and by him deeds are weighed" (1 Sam 2:3). The Apostle Paul helps us to understand by writing that the "Gentiles who did not pursue righteousness have attained it, that is, a righteousness that is by faith" (Rom 9:30). That righteousness comes from an outside source, which is Christ, so it is not within us at all. In fact, none of us are good, and we can't even seek after God on our own (Rom 3:10-12), and every single one of us has fallen infinitely short of God's glory (Rom 3:23), so we need someone else's righteousness.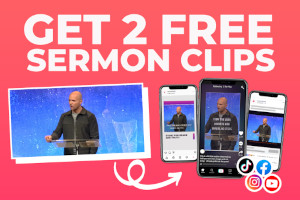 Jesus' Righteousness
The Bible often talks about believers being "in Christ," so what does that mean? If we have trusted in Christ, we've believed in Christ, and we believe Him when He says, "that whoever believes in him should not perish but have eternal life" (John 3:16b). We have passed from death to life through Christ. Paul writes what this looks like in 2 Corinthians 5:21, where it is written, "For our sake he made him to be sin who knew no sin, so that in him we might become the righteousness of God." That's the kind of righteousness that far exceeds the Pharisees, who in reality, were not righteous at all. Their only righteousness was self-righteousness, and that's not the righteousness that they need to enter the kingdom. This righteousness is accredited to us when we are made new creations in Christ (2 Cor 5:17). Paul again writes, "you were dead in the trespasses and sins in which you once walked, following the course of this world, following the prince of the power of the air, the spirit that is now at work in the sons of disobedience" (Eph 2:1-2), "But God, being rich in mercy, because of the great love with which he loved us, even when we were dead in our trespasses, made us alive together with Christ—by grace you have been saved" (Eph 2:4-5).
Conclusion
By now I hope you understand that holiness is not the way to Jesus…Jesus is the way to holiness. It is by trusting in Him that you can have His very own righteousness imputed on your behalf, and then when you stand before God, God will only see the righteousness of Christ and not your sins, which have been washed away. That's because we're "in Christ" (Gal 3:26-28), and if you are in Christ, you have His righteousness, and if you have His righteousness, your righteousness exceeds that of the Pharisees, and I would say it exceeds it by lightyears.
Learn more here: Who Were the Pharisees and Sadducees?
Resource – Scripture quotations are from The Holy Bible, English Standard Version® (ESV®), Crossway Bibles. (2007). ESV: Study Bible : English standard version. Wheaton, Ill: Crossway Bibles. Used by permission. All rights reserved.